How to Excel in a Partnership Project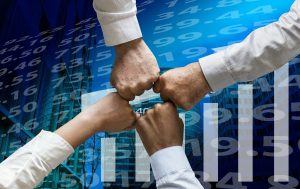 A successful business requires financial investment, hard work and time, and a bit of luck as well. Working within one's own company might seem easy and comforting as you know the scheme of systems, however, the real task starts when you have to work within a partnership project. Managing different crews of vendors and collaborators spread out can be pretty tough, especially when they have verbal, cultural, economic, political, and social barriers that separate them from the rest of the partners. Aligning different people of different caliber and bringing them at a single pace is a difficult task, but with proper planning and management you can excel in a partnership project, and here is how you can achieve it.
Find a Common Interest
Certain clashes are sure to occur when different people with different organizational interests work together. Conflict arises even when people have to work with different teams of the same company. To proceed in a partnership project, you have to sit with other team members and discuss the points where you share common interests with others. Find a common ground on which you all can fixate your task assignments. To find a common interest, communication serves as a key, interact with your partnership team members and clients, stakeholders, and vendors to know them better.
Create Data Rooms
Virtual data rooms help several businesses, teams, and collabs to work simultaneously on a single project and get easy and safe access to project documentation and data. Firmex is providing excellent services in organizing virtual data rooms for partnership projects and giving a secure way to keep the paperwork flowing. Virtual data rooms are a safe way to share important documents with other companies and this specifically helps while you are dealing with several partners at once in a project.
Time is Crucial
Every partner works at its own pace but the deadline for the project is often the same for every partner involved. Time management is very crucial when you work with different partners on a project. You might have to face new challenges while dealing with different companies and people, however, it is the project manager who has to be alert and keep things running at a flow. A delayed delivered project would bring every involved person at risk, so it's better to keep the differences aside while working on a project and work as a team.
Stay in Touch
It is quite possible that your partners are not from the same place where you are from. The intercity or interstate differences always cause an issue in managing a project symmetrically. To avoid any problems you must always stay in touch with your team members. Email them, call them, share screens while working, and stay on the same page. Technological inventions have made it quite easier for the business partners to align their work pace and thus keeping in touch is not a difficult task anymore.
Digitize Your Partnership
Digitizing the partnership means that you have to work on common, reliable software to speed up the work tasks. Outsourcing can bring many disparities to the different parts of your partnered team but they are all united under a common goal by taking assistance from the software and apps, whatever that might be for this project. You have to provide your teams with simple but dependable software solutions. This ensures quick, glitch-free performance and also gives you a common measure for determining the productivity of each team, especially if it includes time recording or task management.
Be Flexible
When you work with different companies and partners, giving others an edge is equally important. You have to be flexible and listen to what others are saying. Keep your homework ready, keep your plans ready but always give some space to other partners also. Discuss what they want and how they want. Working collaboratively improves the relationship and increases the likelihood of delivering the results and outcomes expected from the project.
Aim for the Best
It is important that all the partners are optimistic and positive about the end results of the project. When people are positive about achieving a task, they put their best and work efficiently. This brings success to the project partners and aids in business growth.
Related content from StrategyDriven
https://www.strategydriven.com/wp-content/uploads/economy-g8f0d0fb3d_1280.jpg
807
1280
StrategyDriven
https://www.strategydriven.com/wp-content/uploads/SDELogo5-300x70-300x70.png
StrategyDriven
2022-05-08 09:00:36
2022-05-08 01:06:59
How to Excel in a Partnership Project