How To Boost Workplace Concentration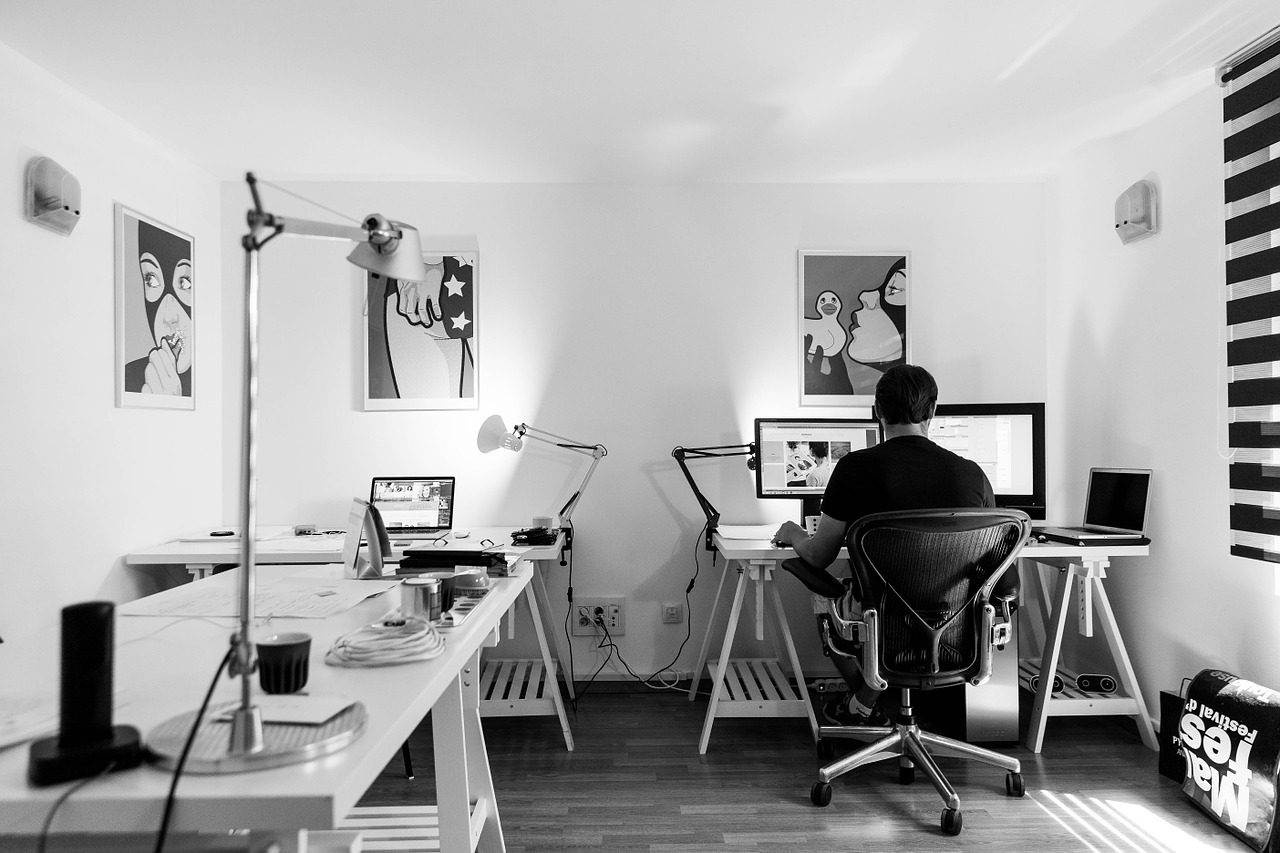 Whether you are an entrepreneur that wants to keep going and avoid burnout or a company boss that wants to improve the efficiency of their employees, it is ideal to know how to improve focus motivation.
This guide will share the best tips to improve workplace concentration, which will enhance motivation, drive, and efficiency.
Improve the air quality
A lack of air quality will significantly reduce the focus levels in the workplace. Whether the office or warehouse is hot and stuffy or dark, it will impact how well an employee can concentrate.
To improve air quality, it is essential to take the following steps:
Use the right window coverings. Should your workplace's window coverings be big, dark, or old, then they might be hindering the air quality in the space. Taking them down or replacing them with lighter materials will help air pass through easily, especially when the windows are open.
Install the right tools. Whether it be air conditioning or dust collectors, it is important to install the right tools to help improve air quality. For example, if you work in an industrial setting then it will benefit your workers if you install Industrial Baghouse Dust Collectors as these can help to improve the air quality within your warehouse, which can not only help to elongate the lifetime of machinery but also help improve the air that the staff breathes in. The better the air quality, the more employees will be able to focus and produce better or more work.
Office plants. If you work in an office, then simply adding plants can help to improve the air quality. They will help to soak up humidity and offer oxygen, which will help to regulate and improve the air.
Encourage employees to switch off other devices
Although it might feel strange to ask your employees to switch off their personal devices, it can be a tremendous effort in improving concentration. If an employee has their mobile phone sat on their desk all day and each time they get a notification they check their phone, then it will be hindering their focus and efforts.
Hence, then switch off from personal devices to then switch on to work devices will help employees maintain focus and avoid distractions.
Play music or other noises
Speaking of distractions, it can sometimes help employees improve their focus if they have something to listen to. Sometimes the street noise or other unexpected noises can impact how concentration.
Therefore, playing the radio or white noise in the background while everyone is working can help everyone not flinch when they hear a loud horn outside the office or a pen falling off of a desk.
Change the workplace layout
Whether you own an office or other type of workplace, it can often help to change the layout. Sometimes the same old setup can hinder employees' ability to focus and feel motivated.
Switching where the desks are or facing everyone towards the big windows can help them feel like they are in a new setting, which can often help to enhance focus and productivity.
Encourage time out
Although some employees might work their way through their lunchtime and get a good amount done each day, it won't be good for their concentration levels. If a person sits in front of their desk all day and doesn't move, then they will likely start to lose focus in the afternoon.
Hence, it is good to encourage time out. Whether that be ten minutes in the fresh air every 90 minutes or an extended lunch break, everyone can benefit from time out to refresh their mind.
Get fresh air
Although the air quality in the office might have improved after changing the window coverings or installing the right tools, sometimes proper bouts of fresh air are more beneficial for boosting concentration levels.
Hence, ensure to encourage employees to get fresh air. Exercising the mind at lunchtime can help to recentre the mind and boost motivation.
Set log-on and log-off times
Should employees often work at random times of the day, such as starting earlier than they should be and finishing later, then it will be a good idea to set strict log-on and log-off times.
This will help them avoid burnout and only work as much as they need to. For instance, if the office hours at typically 9 to 5, then make sure employees do not work outside of those hours unless they really need to. If an employee wants to work more, then ensure to offer them more time out (an extended lunch or half a day off).
Related content from StrategyDriven
https://www.strategydriven.com/wp-content/uploads/office-gaa3505b6e_1280.jpg
853
1280
StrategyDriven
https://www.strategydriven.com/wp-content/uploads/SDELogo5-300x70-300x70.png
StrategyDriven
2022-05-22 07:00:53
2022-05-22 02:12:31
How To Boost Workplace Concentration