5 Tips to Improve Sales Team Performance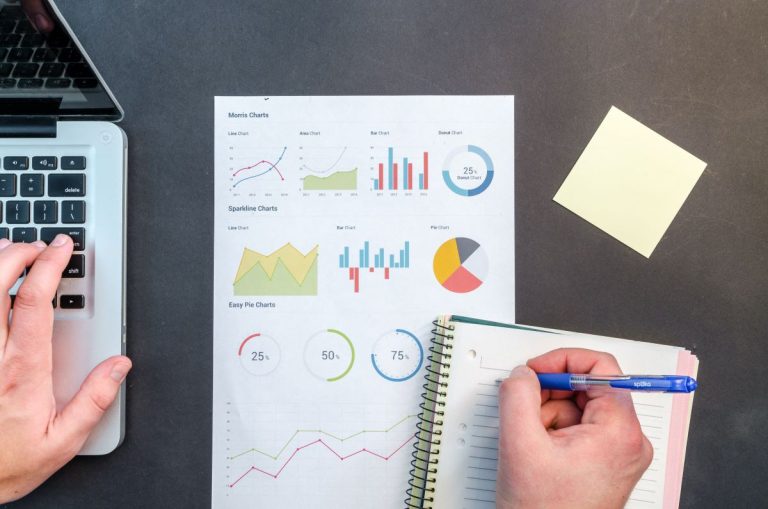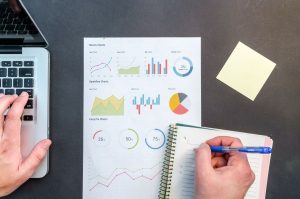 Do you want to generate more sales? It's a silly question to ask, admittedly – every business wants to send out more orders to customers. Yet actually making it a reality is a whole different story. If it were easy, you wouldn't see so many companies fall by the wayside each year.
The good news is there are numerous ways in which you can boost the chances of selling more to consumers. This is particularly the case if your business operates with a sales team. Whether they are out in the field, within your office, or working from home remotely, there are ways to optimize their performance.
How? That's where this guide will help. Below are five tips to improve how your sales team operates.
1. Accurate sales forecasting
Did you know that most organizations don't feature a scalable, repeatable method for forecasting sales? If your business falls into the same situation, it's time to change this process. The reason for this is simple: a lot of critical decisions – from investments to hiring employees – are down to sales forecasts.
As a result, sales forecasting accuracy – where you measure how close you come to hitting your forecast – is necessary. Generally, an accurate sales forecast can be essential in improving your sales team performance. For instance, it allows your business to spend adequate resources more effectively to facilitate a successful sales strategy. It also helps your sales department to attain specific business goals by determining issues with their sales and looking for ways to correct them. Lastly, having an accurate sales forecast can help you make sound business decisions in terms of budgeting, risk management, and planning.
With all these things being said, sales forecasting indeed plays an integral role in the success of your marketing and sales efforts. But if you're a beginner, how can you create an accurate sales forecast? Well, one way of doing this is by working out the percent difference, also known as the percentage error. Simply put, this is the difference between forecast volume and the actual volume expressed in percentage form. You can learn more online about how to calculate forecast accuracy.
If you're not good with math and the last thing you want to deal with is a percentage calculation, there is a quick solution available. GIGA Calculator offers a simple yet effective percent error solution for this issue.
2. Implement sales tools
In the sales world, there are plenty of repetitive, unproductive tasks that each employee has to handle. This is why it is recommended to automate as many of these tasks as possible with the implementation of sales tools. When tools like these are used, it helps to save a significant amount of time on redundant assignments like data entry. This means your sales team can then dedicate more time towards tasks that matter most.
To get an idea of what is available for automation, Intercom has put together a list of 45 sales tools worth your time.
Aside from innovative sales tools, there are also other things that can help make the sales team's work much easier and faster. One of them is the so-called sales playbook. It refers to a document containing your business's best sales tactics, strategies, and even templates which are based on your sales successes and failures. In other words, it's a cohesive manual that can guide your company in obtaining an increase in sales over a certain period of time.
Like the other sales tools, a sales playbook can serve as an effective tool to ensure your sales team utilize the best sales strategies. It also helps get your team on the same page in terms of your marketing and sales efforts, thereby making them much easier and more efficient. With a sales playbook, you can ensure that the sales department will properly implement your proven sales tactics. So, if you want to include a sales playbook in your list of sales tools, then you should start creating one as early as now.

3. Establish a schedule
Yes, sales reps are not known for sticking to the most stringent schedules – particularly if they're working in the field where travel also has to be factored into the equation. However, putting together some form of schedule for your sales team is highly recommended.
When you have structure, where sales reps also know how long each client session should last, it's easier for them to organize their daily schedule. They will know how much time needs to be dedicated for each meeting, along with other points that may apply, such as travel and preparation.
4. Decide on daily goals
Accountability leads to results. It is a driving force that gives your sales team that extra push to, well, sell your products. To add accountability, one of the easiest methods is to set goals that serve as a form of motivation. They supply salespeople with a plan of action, a sense of direction so they can hit their set targets.
For instance, say an employee is set with the target of reaching $500 in sales for the day. To do this, they need to make five sales. On average, it takes 20 attempts for them to land a single sale. As a result, it is known they need to make approximately 100 attempts to reach their goal of $500.
With this type of information and motivation, they can plan out how to make their goals a reality.
5. Communication is key
Being in constant communication with your sales team is imperative. This point shouldn't be overlooked. The more you stay in touch with your employees, the more you'll be aware of their performance and any feedback they might have.
When communicating with your employees, you can start with a quick meeting each morning. Yet, it is also wise to schedule a daily one-on-one check-in with each salesperson. This doesn't necessarily have to happen each day, of course, but it is a great way to gain insight from employees.
By going with an in-depth interaction like this, it is perfect for getting valuable feedback. You can learn about not just ways to improve your business, but also the morale of your employees and if any steps need to be taken to improve their mood.
Related content from StrategyDriven
https://www.strategydriven.com/wp-content/uploads/pexels-lukas-669615-3.jpg
795
1200
StrategyDriven
https://www.strategydriven.com/wp-content/uploads/SDELogo5-300x70-300x70.png
StrategyDriven
2022-11-24 08:00:25
2022-11-24 03:08:12
5 Tips to Improve Sales Team Performance