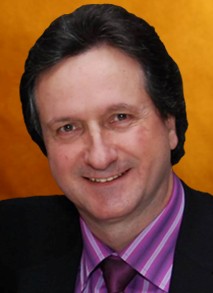 Senior Advisor

Phone: (416) 786-8436
Email: [email protected]


Grant Colaiacovo is a StrategyDriven Advisory Services Senior Advisor with over 30 years of Energy industry and consulting experience. He possesses extensive nuclear and power generation experience in the areas of Operations, Maintenance, Engineering, Project Management, Commissioning, Nuclear Support, Nuclear Safety Assessment, and Nuclear Oversight; having held senior nuclear plant leadership positions in Engineering, Project Management, Quality Assurance, and Nuclear Oversight. Additionally, Grant led numerous operational performance evaluations of these functions at nuclear power generating stations around the world; advising utility executives and senior managers on how best to improve plant operating performance.
Prior to becoming a management consultant, Grant held several senior nuclear power plant leadership positions at Ontario Power Generation and Ontario Hydro Nuclear; leading mission critical functions and safety significant projects including:
Senior Manager, Nuclear Oversight – led Ontario Power Generation's Nuclear Oversight function; delivering independent assessments confirming Ontario Power Generation Nuclear (OPGN) Engineering Managed System was effectively implemented and maintained. These assessments provided senior management with insight on the effectiveness of performance improvement initiatives and adherence to regulatory obligations.
Nuclear Project Manager – led teams of highly experienced nuclear utility personnel in the development and implementation of sixteen mission critical systems upgrade projects valued at over $100 million. Successfully placed in-service a new Water Treatment Plant supplying high purity demineralized water to the Pickering Nuclear Station resulting in its WANO Chemistry Performance and boiler reliability to be improved. Completed the Pickering Fuel Oil Piping Project's installation milestone requiring simultaneous shutdown of all six Standby Generators within the Canadian Nuclear Safety Commission (CNSC) approved timeframe of 24 hours.
Nuclear Outage Shift Engineering Manager – managed a multidiscipline Engineering team consisting of System Engineering, Component Engineering, Design Engineering, Procurement Engineering, and Reactor Safety Engineering that supported the Vacuum Building Outage, requiring the shutdown of all 8 operating units at the Pickering Nuclear Plant.
Engineering Department Components & Equipment Section Manager – led the development and implementation of the Engineering Programs for heat exchangers, predictive maintenance, rotating equipment, and power operated valves at the Pickering Nuclear Station, including creation of the OPG Governance Document Framework and Project Execution Plans and identification of Program resource needs and training requirements for the engineering and maintenance staff. Ensured the CSA N285.4 and N285.5 Periodic Inspection Program requirements were fulfilled. Reduced maintenance and operations costs by $1.3 million through the initial implementation of the Predictive Maintenance Program, involving the use of vibration monitoring; IR thermography; and lubricant oil sampling, analysis, and testing technologies.
Outage Technical Manager – responsible for the planning and execution of Engineering Department work associated with the planned outage of primary special safety systems, the Emergency Coolant Injection and Containment systems, and the implementation of Environmental Qualification upgrades to the Pickering Nuclear Station.
Performance Assurance Project Leader – led teams of experienced nuclear professionals in the performance of thirty-one (31) Nuclear Line of Business audits focused on activities affecting the safe, reliable nuclear plant operations. Oversaw the development and implementation of the Ontario Hydro Nuclear (OHN) Overall Quality Assurance Program Manual; providing quality related standards application interpretation, establishing audit standards, and defining training and qualification requirements for OHN quality program auditors.
Technical Supervisor, Reactor Safety Operations Analysis Section – supervised a professional staff providing licensing assessment services for the nuclear station Operating Policies and Principles. Identified assumptions and claims made in the Safety Report and other licensing documentation with respect to safety systems and safety-related process systems in order to ensure the safe operating envelop was clearly defined. Established operating tolerances and limits on safety and process system set points and parameters.
Assistant Shift Supervisor – responsible for day-to-day nuclear plant operations and maintenance activities during plant commissioning; ensuing high degrees of safety, reliability, and quality.
Grant's participation in numerous nuclear industry committees and events helped shape that industry's approach to maintaining safe and reliable operations. He served as a voting member of the Nuclear Quality Management Leadership Forum and member of the Nuclear Industry Evaluation Program (NIEP) subcommittee. Additionally, Grant led teams of highly experienced utility personnel in the performance evaluation (including 4 WANO Evaluations) of nearly a dozen domestic and international nuclear plants; partnering with utility executives and senior plant managers to devise and implement performance improvement plans.
Grant attended the University of Toronto; earning a bachelor of applied science in Mechanical Engineering degree. Additionally, he received the Professional Engineer license from the Professional Engineers of Ontario and is a qualified Nuclear Technical Supervisor
In addition to degree conferring programs, Grant has received several leading certifications from respected national and international organizations including:
Administration of Commercial Contracts, The George Washington University School of Business and Public Management
Predictive Maintenance Program, Electric Power Research Institute M&D Center
Management Essentials, York University, Executive Education Centre, Schulich School of Business
Engineering Manager Professional Development Seminar, Institute of Nuclear Power Operations
Software Quality Assurance & Testing, Learning Tree International
Performance Evaluation Techniques, Safety Management Services
Grant can be contacted by phone at (416) 786-8436 or email at [email protected].