Project Management Best Practice 3 – Line Management Project Ownership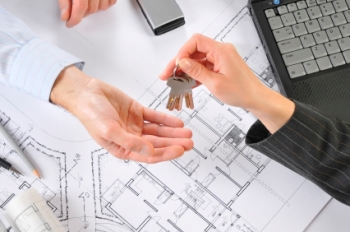 Whether creating a new product or service or upgrading an internal process or software application, all projects fundamentally represent a change to the way an organization does business. This change is represented by two components, the technical object being added or altered and the emotional acceptance and implementation of the new technical object by the workforce. While each change component is equally important to the project's success, it is the later that often poses the most risk of failure. To reduce this risk and thereby increase the project's likelihood of success requires strong line ownership especially on the part of executives and managers.[wcm_restrict plans="41091, 25542, 25653″]
Executive and organizational manager project ownership is critical for implementation, adoption, issue resolution, and ongoing performance improvement. Only these leaders possess the organizational authority to drive the project's change through impactful reinforcement. Unlike the project manager, executives and organizational managers have enduring authority, enabling them to sustain the project's output over time. Thus, only executives and organizational managers will be perceived by subordinates as credible power brokers able to legitimize the project's outputs.
How Can Executives and Organizational Managers Assume and Demonstrate Project Ownership?
Executives and organizational managers assume and demonstrate project ownership by behavioral example and through supportive decisions. These decisions often involve commitment of organizational resources including the resource of their time and attention. While not all inclusive, the following list reveals some ways executives and organizational managers assume and demonstrate project ownership:
Ownership Assumption
Personally sponsor the project
Providing financial resources to support the project's execution and implementation
Direct involvement of the executive or manager and/or their subordinates in the project's technical object design, design approval, testing, training, and launch activities.
Note that former employees, retirees, and consultants should not be substituted for personal and subordinate involvement.
Understanding and implementing needed organizational and individual actions including:

Providing subordinates with the opportunity to receive project related training
Implementing staffing and/or role and responsibility adjustments
Establishing compensatory measures to mitigate project implementation risks

Formal sign-off that the executive/manager's organization is ready to implement the project's output
Post implementation performance self assessment support
Ownership Demonstration
Routine public endorsement through personal communications both internal and external to the organization including one-on-one communications with end users
Participation in project related training
Kicking-off project related training sessions
Align the organization's reward systems (i.e. compensation, bonuses) with the project's successful implementation
Reinforcement of the project's outputs by:

Publicly published performance goals and supporting KPIs
In-field observation and feedback given to subordinates
Incorporation of new performance expectations in subordinate personal performance evaluation goals

Personal use of the project created technical object
Final Thought…
While executive and organizational manager ownership is critical to the success of every project, it is a key project manager responsibility to help develop and maintain this sense of ownership within the leadership team. This role becomes even more important during periods of leadership transition when incoming executives and organizational managers not involved with the decision to launch the project now need to own the project and its outcomes. During these times, project managers must work diligently to establish the same strong sense of commitment and ownership by these incoming leaders as was exhibited by those departing to maintain their, the project's, and the organization's chances for success.[/wcm_restrict][wcm_nonmember plans="41091, 25542, 25653″]
---
Hi there! Gain access to this article with a StrategyDriven Insights Library – Total Access subscription or buy access to the article itself.
Subscribe to the StrategyDriven Insights Library

Sign-up now for your StrategyDriven Insights Library – Total Access subscription for as low as $15 / month (paid annually).

Not sure? Click here to learn more.

Buy the Article

Don't need a subscription? Buy access to Project Management Best Practice 3 – Line Management Project Ownership for just $2!
[/wcm_nonmember]
Related content from StrategyDriven
https://www.strategydriven.com/wp-content/uploads/ProjectOwnership.jpg
232
350
StrategyDriven
https://www.strategydriven.com/wp-content/uploads/SDELogo5-300x70-300x70.png
StrategyDriven
2009-03-12 01:08:58
2018-10-13 20:52:52
Project Management Best Practice 3 – Line Management Project Ownership