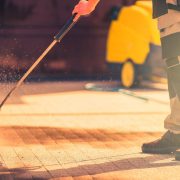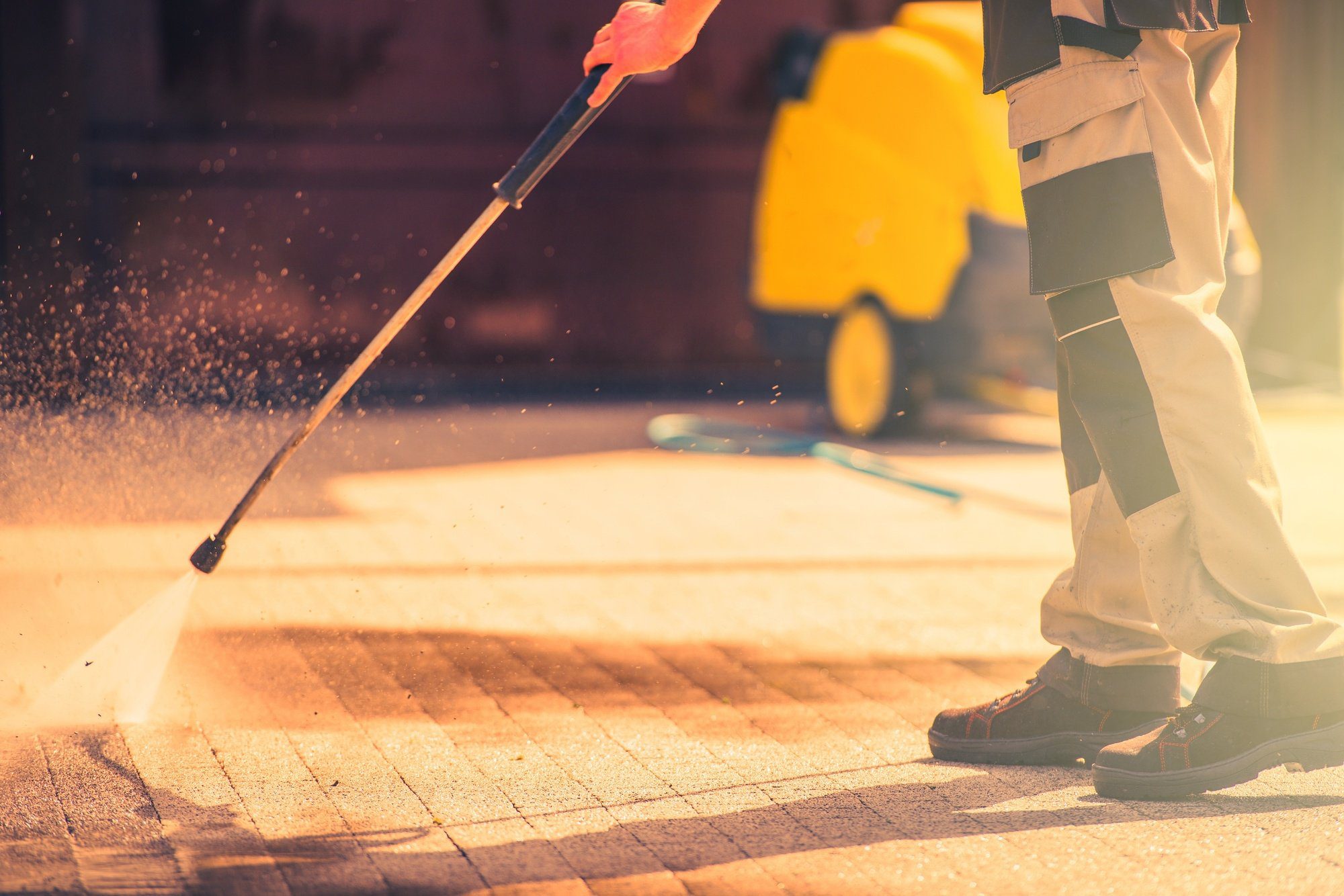 Are you planning to start a pressure-washing business? If so, you're likely bombarded with questions and uncertainties.
Don't fret! This guide is here to help you navigate the essentials of a pressure washer business start-up kit.
We've got everything covered. So, let's dive right in and set the groundwork for your booming business!
Equipment Checklist
Before you start your pressure washing business, it's crucial to have the right equipment in your arsenal. Here's a checklist of the pressure-washing essentials you'll need:
Pressure Washer
Of course, the star of your pressure washing business is the pressure washer itself. When choosing a pressure washer, consider the PSI (pounds per square inch) and GPM (gallons per minute) ratings. For commercial use, we recommend a gas-powered pressure washer with at least 3000 PSI and 4 GPM.
Hoses and Nozzles
You'll need high-pressure hoses and nozzles to connect to your pressure washer. Invest in durable materials like steel or brass for longevity.
Also, make sure to have a variety of nozzles with different spray patterns. They will help you tackle various surfaces and cleaning tasks.
Surface Cleaner
If you plan on cleaning large flat surfaces such as decks, driveways, or sidewalks, a surface cleaner attachment is a must-have. It saves time and effort compared to using a wand.
Detergents and Chemicals
Having the right cleaning agents is crucial for efficient and effective pressure washing. Make sure to have a stock of detergents made for pressure washing tasks. They should be able to remove oil stains, mold, and mildew.
Safety Gear
Safety should always come first when it comes to pressure washing. Make sure to have the following items for you and your team:
Protective eyewear
Gloves
Respirator mask (especially for chemical cleaning)
Non-slip shoes
Startup Success Guide
Now that you have your equipment ready, it's time to focus on the business side of things. Here are some tips to help you achieve success in your pressure-washing venture:
Research and Plan
You need to identify your target market, competition, and pricing strategies. Having a solid plan will set you up for success in the long run.
Market Your Business
Utilize social media, local listings, and word-of-mouth to get your business out there. Offer discounts or special deals to attract new customers.
To up your marketing strategy, you can also hire marketing agencies and click here. They can help you create a professional and eye-catching brand for your business.
Keep Your Equipment in Top Condition
Regular maintenance of your equipment is crucial for the smooth functioning of your business. So make sure to clean and inspect your pressure washer after each use. Then you should also schedule routine maintenance checks.
Provide Excellent Customer Service
Happy customers mean repeat business and positive reviews. Make sure to provide exceptional customer service by being professional, punctual, and reliable.
Expand Your Services
Don't limit yourself to just pressure washing. Consider expanding your services to include gutter cleaning, window washing, or even soft washing.
Follow Our Pressure Washer Business Start-Up Kit Guide for Success
Starting a pressure washing business is not as daunting as it seems. By following our pressure washer business start-up kit guide, you can pave your way to success. With patience and determination, your business will not only survive but thrive.
Remember, every great venture starts with a single step. So, gear up, and let's kickstart your journey to success today!
Did you find this article helpful? If so, check out the rest of our site for more.
https://www.strategydriven.com/wp-content/uploads/Pressure-Washer-Business-Start-up-Kit-An-Essential-Guide-39fcb80226e1f05ebe3d97b9c0715d07.jpg
1334
2000
StrategyDriven
https://www.strategydriven.com/wp-content/uploads/SDELogo5-300x70-300x70.png
StrategyDriven
2023-11-22 20:00:11
2023-11-22 19:33:36
Pressure Washer Business Start-Up Kit: An Essential Guide