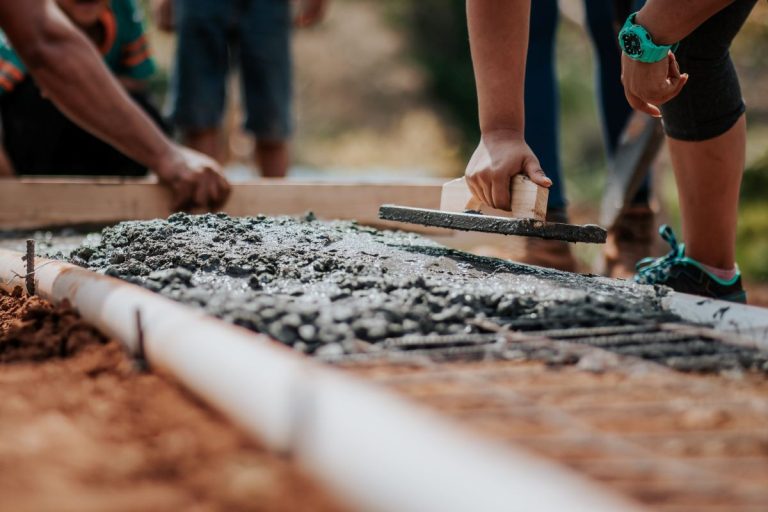 With so many construction and DIY projects on the go, there has been a lot of discussion as to the prevalence of cowboy builders and how you can ensure that your project stands the best chance of success. This article will outline the best ways to guarantee that your building and construction is the best that they can be. The rise of the solo worker and independent contractors has been steep and is expected to continue, so it's worth making sure you do your research. It is a great business opportunity of the moment, yet one that will need thorough thought and planning.
Materials
The materials that you use for any building or construction work must first meet the standards that are set by national and international building regulations. If you expect the end product to be professionally made, long-lasting, and safe, you really need to start out with the best raw materials and use construction materials and products that are of the highest quality and standards.
Manpower
Having the right labor and skills on-site at the right time is one of the hardest aspects of the construction process to get right. It is all about making the best use of time and resources, as bringing trades onto the site when they aren't needed is simply a waste of their time and your money. Labor can be one of the most expensive costs on a building site and, as such, it needs to be monitored and recorded clearly.
Ongoing monitoring and evaluation
The trend is to use an NEC Supervisor to monitor progress according to set plans and project milestones. You need to have made a booking and then have them come to do an inspection on site. The idea is to have a professional service that can advise as to the technical requirements and building standards.
The right project management apps and software
If you intend all of the aforementioned to happen in a seamless fashion, one of the main aspects required will be project management software and skills. All works on site are time-constrained and will need to be planned and integrated. The best way to do this is online and via shared services where all those working on the project are able to see and share the latest works documents and everything that they need for their role in the project.
Utilities, water, and electric
The connection to utilities, water, and electric for the site is critical. Regardless of whether you have a generator to supply the power needed to run the site, you will need water and actual electricity to test and install any household goods.
Improving your building and construction projects is a complex thing to get right, in that if the building is substandard, it will be a slight against the company's reputation. Furthermore, it can be such that these buildings cause harm or safety issues around improper construction. Therefore, the tips provided above will serve to ensure that your building and renovation works are as professionally done as possible.
https://www.strategydriven.com/wp-content/uploads/pexels-rodolfo-quiros-2219024.jpg
800
1200
StrategyDriven
https://www.strategydriven.com/wp-content/uploads/SDELogo5-300x70-300x70.png
StrategyDriven
2022-02-02 17:00:51
2022-02-02 14:30:52
How To Improve Quality in Construction/Building Projects