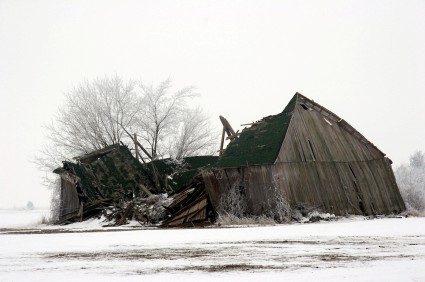 Have you ever been confronted by a customer's challenge that your product or service quality just isn't what it used to be? Or notice the number of quality defects in your products or services has somehow increased over the past months, quarters, or years? Or felt so much pressure to get something done that you deemed the quality to be 'good enough for government work?'
All of these are signs of standards creep; not a beneficial raising of the bar but rather an allowance of ever worsening performance.[wcm_restrict plans="25541, 25542, 25653″]
Standards creep occurs for any of a number of reasons, many of which seem justified at the time of the initial allowance for substandard performance. As time goes one, these types of allowances become easier to make and more frequently made – they become the new norm. Thus, standards creep typically occurs over extended periods of time.
Regardless of why it happens, this unintended, undesired, and frequently unnoticed lowering of performance and quality standards inevitably becomes self evident in an organization's products and services; placing at risk the company's financial performance as well as its reputation. While not all inclusive, the four lists below, Process-Based Warning Flags, Process Execution Warning Flags – Behaviors, Potential, Observable Results, and Potential Causes, are designed to help organization leaders to recognize whether their performance and quality standards have or are at risk of declining over time. Only after a problem is recognized and its causes identified can the needed action be taken to move the organization toward improved performance.
Process-Based Warning Flags
standards are vaguely or undefined
standards are not well documented or easily located and retrieved
communications programs, such as a required reading program, does not exist or do not adequately ensure employee awareness and understanding of performance standards and expectations
compliance with performance and quality standards are not tracked with mechanisms such as performance metrics
training programs do not routinely reinforce all of the organization's performance standards and expectations
reinforcement programs, such as a management observation program, either does not exist or does not adequately cover the broad spectrum of organizational standards
adherence to performance standards and expectations is not incorporated into the organization's performance appraisal system
Process Execution Warning Flags – Behaviors
executives and managers do not make the time to observe in-the-field work and reinforce performance expectations; they seldom practice management by walking around
executives and managers do not demand or focus on performance measures reflective of the organization's adherence to performance standards
executives and managers do not routinely include the discussion of organizational performance standards in their communications
executives and manager often accept performance that is slightly below the established standard
executives and managers provide only positive or superficially constructive feedback
executives and managers seldom provide feedback outside of routine performance review periods
Potential, Observable Results
human performance error rates increase
rework rate increases
product and service quality defect rates increase
warrantee repair costs increase
product returns increase
customer support center calls increase
customer satisfaction ratings decline
sales, particularly for high-end products and services, decline
overall financial performance declines
Potential Causes
executives and managers are uncomfortable with confrontation and so do not aggressively reinforce organizational standards
executives and managers don't feel the routine reinforcement of standards is important
executives and managers assume employees understand what is expected of them and so don't believe it is necessary to document and make easily accessible specific performance guidelines
executives and managers feel overwhelmed by administrative work and prioritize in-the-field observation of work and reinforcement of standards as being of secondary importance
executives and managers accept substantial performance because they feel it is expedient to do so
managers function as 'working managers' and therefore do not reinforce those performance standards that make their work perceivably difficult (see Management and Leadership Warning Flag 1 – Working Managers)
Final Thought…
Product and service quality is often viewed as a marketplace differentiator. Therefore, many organizations continually seek opportunities to improve quality across the entire spectrum of offering characteristics. Subsequently, those organizations not continuously raising their standards are frequently perceived to be allowing the downward creep in the quality of their offerings. Thus, standards creep can be actually realized through a decline in performance or perceptibly realized when standards improvements do not keep pace with those of competitors.[/wcm_restrict][wcm_nonmember plans="25541, 25542, 25653″]
---
Hi there! Gain access to this article with a FREE StrategyDriven Insights Library – Sample Subscription. It's FREE Forever with No Credit Card Required.
Sign-up now for your FREE StrategyDriven Insights Library – Sample Subscription
In addition to receiving access to Standards and Expectations Warning Flag 1 – Standards Creep, you'll help advance your career and business programs through anytime, anywhere access to:
A sampling of dozens of Premium how-to documents across 7 business functions and 28 associated programs
2,500+ Expert Contributor management and leadership articles
Expert advice provided via StrategyDriven's Advisors Corner
Best of all, it's FREE Forever with No Credit Card Required.
[/wcm_nonmember]
https://www.strategydriven.com/wp-content/uploads/iStock_000000434959XSmall.jpg
282
425
StrategyDriven
https://www.strategydriven.com/wp-content/uploads/SDELogo5-300x70-300x70.png
StrategyDriven
2010-04-27 06:02:26
2019-07-13 15:06:40
Standards and Expectations Warning Flag 1 – Standards Creep