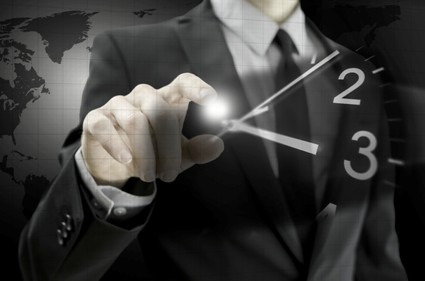 Determining the amount of time required for performing causal analyses is a balancing act. The depth of issue investigation should align with its significance. Consequently, more significant events require additional time to perform the more detailed causal analysis assigned to them. Countering this is the urgency to understand and correct the underlying causes of more significant events as well as to put into place those barriers that will prevent their recurrence. Thus, it is important to establish time limits for causal analysis performance that effectively balance these two opposing needs.[wcm_restrict plans="48918, 25542, 25653″]
Causal Analysis Time Limits
There does not exist a mathematical formula for universally defining causal analysis timeframes such that depth and timeliness of investigation are appropriately balanced. Instead, appropriate time limits evolve over time based on management experience dealing with an array of events of varying significance.
Having worked with numerous organizations, StrategyDriven observed common causal analysis timeframes established among the most effective corrective action programs. Below are three causal analysis types and the common timeframes balancing investigation depth with issue resolution urgency:
Root Cause Analysis – formal investigation method used to determine the fundamental underlying cause(s) of an event or adverse trend. Root cause analysis methods logically derive the primary and contributing causes of an event; determining what happened, how it happened, and why it happened.

Common Time Limit: 1 month

Apparent Cause Evaluation – limited investigation method used to identify readily apparent causes and the extent of condition of an event or problem. An apparent cause evaluation identifies corrective actions to minimize the recurrence frequency and impact of the associated event.

Common Time Limit: 2 weeks

Direct Cause Evaluation – Direct cause evaluation (DCE) is a corrective action identification method used to address simple, 'broke-fix' issues. A direct cause evaluation identifies the obvious corrective actions to resolve the identified failure.

Common Time Limit: 1 – 2 days
Monitoring the Timeliness of Causal Analyses
Ensuring the timeliness of causal analysis performance requires management oversight. In addition to day-to-day status updates and engagement with the corrective action program, several performance measures are often used to ensure the timeliness of causal analysis performance and to identify those needing additional management attention:
Average Time to Perform RCAs/ACEs/DCEs – Average time to perform the RCAs/ACEs/DCEs completed within the past month calculated monthly.
Number of Open RCAs/ACEs/DCEs Greater Than 30 Days Old – Number of RCAs/ACEs/DCEs open on the last day of the month that are greater than 30 days old calculated monthly.
Percent of Open RCAs/ACEs/DCEs Less Than 30 Days Old – Percent of RCAs/ACEs/DCEs less than 30 days old as of the last day of the month calculated monthly.
Note that each of the above performance indicators represents three separate metrics, one for each causal analysis type. Additionally, each measure is commonly assigned to a business unit or location and cascaded to all of the subordinate divisions and departments.[/wcm_restrict][wcm_nonmember plans="48918, 25542, 25653″]
---
Hi there! Gain access to this article with a StrategyDriven Insights Library – Total Access subscription or buy access to the article itself.
Subscribe to the StrategyDriven Insights Library

Sign-up now for your StrategyDriven Insights Library – Total Access subscription for as low as $15 / month (paid annually).

Not sure? Click here to learn more.

Buy the Article

Don't need a subscription? Buy access to Corrective Action Program Best Practice 14 – Establish Time Limits for Causal Analyses for just $2!
[/wcm_nonmember]
---
About the Author

Nathan Ives is a StrategyDriven Principal and Host of the StrategyDriven Podcast. For over twenty years, he has served as trusted advisor to executives and managers at dozens of Fortune 500 and smaller companies in the areas of management effectiveness, organizational development, and process improvement. To read Nathan's complete biography, click here.
https://www.strategydriven.com/wp-content/uploads/TimeLimitCAP.jpg
281
425
Nathan Ives
https://www.strategydriven.com/wp-content/uploads/SDELogo5-300x70-300x70.png
Nathan Ives
2015-03-17 06:41:54
2018-12-23 14:59:49
Corrective Action Program Best Practice 14 – Establish Time Limits for Causal Analyses