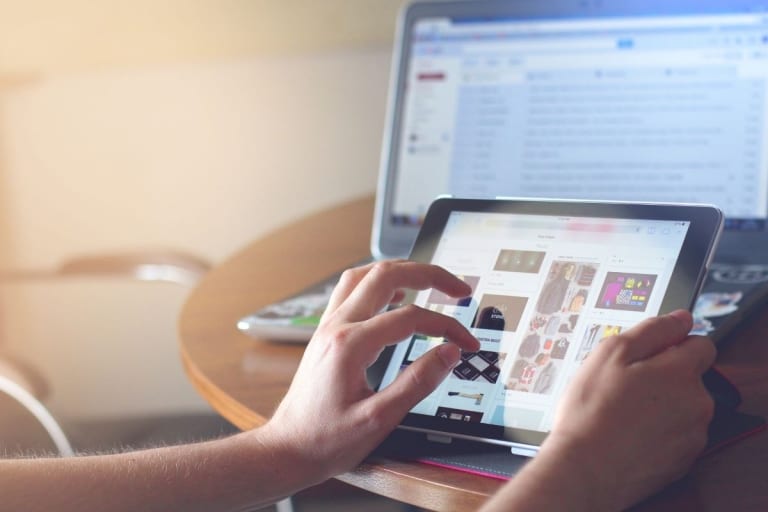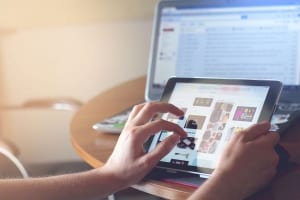 eCommerce is one of the fastest-growing industries expected to occupy 22% of retail sales worldwide by the end of 2023. Though there is a lot of potential in the eCommerce industry, there is a lot of competition as well.
Many eCommerce companies manage to emerge as winners, while some show stagnated growth. In this article, you'll learn about some of the common winning traits observed in top eCommerce businesses and how you can apply them to your own business.
1. Trustworthy Website
In the eCommerce space, building trust with your consumers is very important. Only when the users trust you will they be willing to have financial transactions with your business. So, having a trustworthy website is a common trait observed in most successful eCommerce websites.
Here's how you can build trust with your consumers through your website:
Add abundant social proof in your website homepage, about page, and even product pages. You can add customers' success stories, testimonials, trust badges, social media numbers, or anything else that will make you look like a trustworthy business.
Be transparent with your policies and ensure that the user is clear about your return and exchange policies. Disclose all hidden costs upfront and make your payment process as hassle-free as possible.
Display product reviews and ratings for all your products to be more transparent and real.
2. Premium Customer Service
Good customer service is key to running a successful eCommerce business. Top eCommerce businesses focus on providing premium customer service to ensure customer loyalty and increase repeat purchases.
You should try to be proactive with your customer service rather than being reactive. You can do this by adding self-serve solutions such as AI chatbots to your website. This will help clear most of the queries and complaints that your customers might have.
You should also try to use social media platforms for customer service. Create separate handles for customer service and ensure that you offer quick resolutions to your customers.
You can also set up Google alerts for your brand name so that you can monitor any mentions or reviews of your brand. Be it positive or negative feedback, ensure that you are quick and respectful with your responses.
3. Easy Returns, Easy Exchanges, and Quick Deliveries
Consumers today expect easy returns and exchanges from all eCommerce businesses. Statistics show that 92% of consumers will make repeat purchases if the returns are easy. Also, 67% of shoppers check your returns policy before making a purchase. So, having easy returns and exchanges is crucial if you want to improve your conversions.
Try to offer quick returns and exchanges for all the products for which it is possible. Ensure that you offer quick refunds for returns. You should also try to add exchange and return terms in each of your product pages, as this is one of the first things that the users will look for before making the final purchase decision.
Offering quick deliveries can also help you get ahead of competitors and offer a good customer experience. You can do this by ensuring that your eCommerce fulfillment provider has the capacity to offer quick delivery options such as same-day or next-day delivery.
4. High-Quality Product Images and Accurate Descriptions
No matter how good your products are, it is difficult to make good sales without high-quality images and descriptions.
Adding high-resolution images of your products from different angles will help your users get the look and feel of your products. This is one of the most prominent pain points of online shopping, and if you help your customers overcome this, then you'll definitely see better conversion rates. You can also add product videos to get even better conversions.
It is also crucial that you add accurate product descriptions that state the color, dimensions, material, safety precautions, or any other important information about the products.
This step will make sure that your products look more trustworthy and appealing to your customers. Any objections that they might have that is stopping them from purchasing the products will likely vanish, which will again boost your sales.
5. Omnichannel Marketing Strategy
Studies show that 90% of consumers expect to have omnichannel interactions with brands. Simply focusing on one channel is not the best way if you want to expand your brand's reach and improve visibility.
So, perform thorough audience research and figure out the channels that your customers most use. These can be emails, social media platforms, online forums, marketplaces, or even mobile apps.
You can then devise a strategy that helps you promote your products across most of these channels. You can use these channels to create brand awareness or even for nurturing your existing customers.
Having an omnichannel strategy helps top eCommerce businesses to improve their metrics such as customer lifetime value, conversion rate, customer retention rate, and product sales. You, too, can improve these metrics by having an omnichannel presence.
6. Value-Packed Content
Offering valuable content is one of the best ways to bring your target audience into your sales funnel. When you add immense value to your customers by offering high-quality, relevant content, you earn their trust and become an authority in your niche.
When users start perceiving you as a trustworthy and credible brand in the niche, they will automatically drive towards making more and more purchases from you. So, ensure that you work on your content marketing strategy that exactly fits your audiences' needs.
You can create content across various platforms such as website blogs, email newsletters, social media platforms, YouTube, etc. This, again, comes to audience research. Analyze and understand the platforms that work best for your ideal buyer persona and offer value-packed content on these channels.
Final Thoughts
Though any eCommerce business's success largely depends on their products, other factors like their marketing strategy, customer service, and user experience also have a massive role to play in it.
Using the tips in this article, you can start working on the top common traits observed in successful eCommerce businesses, and you'll soon watch yourself moving in the same direction.
https://www.strategydriven.com/wp-content/uploads/pexels-pixabay-35550.jpg
800
1200
StrategyDriven
https://www.strategydriven.com/wp-content/uploads/SDELogo5-300x70-300x70.png
StrategyDriven
2021-03-01 07:00:48
2021-03-01 01:23:25
6 Winning Traits of Successful eCommerce Businesses