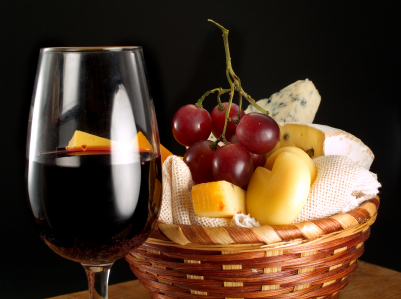 Experience is almost universally valued. Those possessing it are viewed as being superior; able to perform tasks with more practiced efficiency and more easily recognizing and responding to challenges that would otherwise inhibit forward progress. The question, therefore, is this: "For a given position, will one's experience-based effectiveness grow without limit?"[wcm_restrict plans="41005, 25542, 25653″]
Personal experience, workforce observations, managerial interviews, and academic research suggest that experience-based performance improvement is not unlimited. Changing business environments and workforce demographics will always converge to create new, unique challenges. Yet, for most, the peak proficiency gained while doing one's core work is not likely to radically change because, at the micro-level, experience creating changes tend to occur more incrementally. Without significant changes and challenges at the manager or contributor levels, learning stops once peak proficiency is attained through repetitive practice.
Through an informal combination of experience, observation, and research, and assuming an individual ascending to a position possesses a knowledge, skill, and experience basis that makes him or her equal to the task, I have found that a three year period often represents the time-based experience needed to reach peak experiential performance. (See Figure 1) In the first year of assuming a new position, an individual embarks on a rapid learning curve; routinely facing unexpected challenges and simply learning and becoming qualified to perform routine day-to-day tasks. Having established this baseline knowledge in the first year, the individual begins to experience a recurrence of similar challenges leading to proficiency in the performance of routine tasks in the second year; enabling him or her to more efficiently navigate these obstacles and to become more proactive. In the third year, leveraging the practiced knowledge, skill, and experience acquired, the individual attains peak performance proficiency, becomes recognized as a high performer, and is considered for career broadening assignments. At this point, the individual must stave off the overconfidence that can lead to complacency and diminished performance. It is also at this time that the individual, if not reassigned or presented with other challenging growth opportunities, will stop developing; resulting in plateaued performance and subsequently yielding no additional benefit growth to the organization or the person.
Final Thoughts…
The time to reach ones peak performance potential varies based on individual ability and assignment characteristics. Three years to peak proficiency assumes an executive, managerial, professional, or knowledge-based position. These offer the individual with an evolving task and problem set that, while possessing similar characteristics, does differ from day-to-day and assignment-to-assignment. Other positions can be so highly repetitive and/or require a low enough skill level that they can be mastered in a much shorter period of time. While individuals in these positions will experience a similar learning curve, they progress through each phase at a much faster rate and achieve peak proficiency in a much shorter time frame.
An organization realizes an ever increasing risk of loss once an individual reaches peak performance. While executives and managers often want to ensure a subordinate can sustain peak performance for some period before offering broadening activities or promotion, individuals, particularly top performers, will desire new and interesting challenges more immediately. Increased communication and a balanced approach to professional development is required to retain the employee; lest they be lost to other organizations willing to provide such personal and professional gratification.[/wcm_restrict][wcm_nonmember plans="41005, 25542, 25653″]
---
Hi there! Gain access to this article with a StrategyDriven Insights Library – Total Access subscription or buy access to the article itself.
Subscribe to the StrategyDriven Insights Library

Sign-up now for your StrategyDriven Insights Library – Total Access subscription for as low as $15 / month (paid annually).

Not sure? Click here to learn more.

Buy the Article

Don't need a subscription? Buy access to Tactical Execution – Some Things Get Better with Time, at least for a while for just $2!
[/wcm_nonmember]
https://www.strategydriven.com/wp-content/uploads/Wine.jpg
299
401
StrategyDriven
https://www.strategydriven.com/wp-content/uploads/SDELogo5-300x70-300x70.png
StrategyDriven
2008-06-24 21:43:53
2018-10-13 19:57:13
Tactical Execution – Some Things Get Better with Time, at least for a while