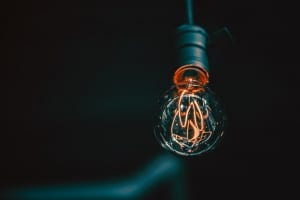 As the warmer weather approaches, many of the households around the UK will begin to experience lower energy bills and as a result, will be looking for ways to continue these savings for when the weather begins to turn cold. But where can you start? In this article, we will be providing you with insight into some of the tips and tricks that you can use to save money on your energy bills.
Turn Off Standby Appliances
When you are looking to save yourself some money you should first start off by turning off your appliances that have been left on standby. With these appliances costing on average £30 a year turning them off will save you a significant amount of money per year. By taking the time to turn off your appliances when you use them, you can bring down the cost of your monthly bills and increase the longevity of your items.
Buy Energy Efficient Appliances
In addition to turning off the appliances that you are not using, you can also save yourself some money over time by purchasing several energy-efficient appliances. Whether it be a towel warmer for the bathroom or a new radiator for the living room, there are several ways that you can begin to use these appliances to bring down your costs over time. By replacing these outdated appliances, you can modernise your home with ease allowing you to save money gradually. With a number of these retailers selling energy-efficient applications, this can benefit you in the long term.
Invest In Double Glazing
Another way that you can begin to save money on your energy bills is to invest in double glazing. This will help to prevent heat loss from the windows and keep your home much warmer. With the heat being kept in the home, you can then turn the heating off throughout the day and save yourself some money. Though this is a much larger upfront cost there are several ways that this can not only bring up the value of your home but also help to reduce the monthly cost of your energy bills over the course of the month.
Add Insulation To The Roof
The final way that you can bring down the cost of your energy bills is to add insulation to the roof. By adding the insulation during the summer, you can make sure that your home is fully insulated when the weather turns much colder.
Regardless of whether you decide to implement the insulation yourself or hire a company to do so, this can help to keep the heat inside of your home and limit the amount of hot air that escapes through the roof, this, in turn, will bring down the cost of your monthly energy bills.
With this in mind, there are several ways that you can begin to save money on your energy bills without having to change too much in your everyday routine. Which of these tips and tricks will you be using first?
https://www.strategydriven.com/wp-content/uploads/bulb-5258341_1280.jpg
852
1280
StrategyDriven
https://www.strategydriven.com/wp-content/uploads/SDELogo5-300x70-300x70.png
StrategyDriven
2021-05-21 16:00:52
2021-05-25 12:50:50
Tips On Saving Money On Your Energy Bills