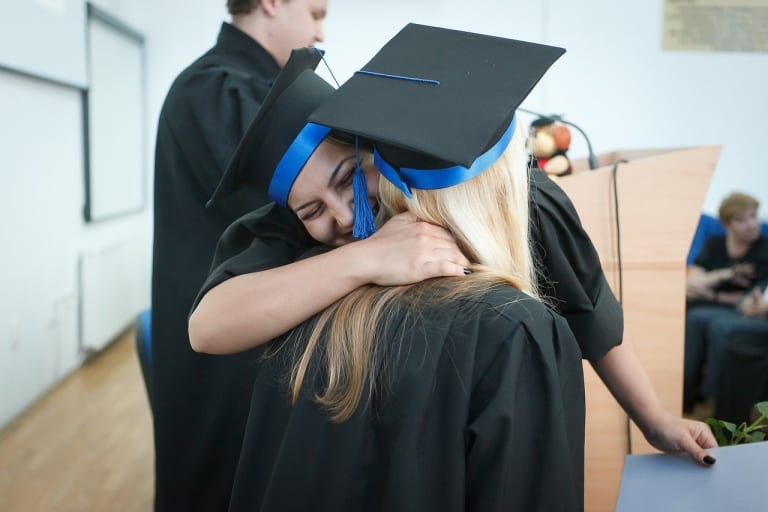 Whether you have just graduated from uni or have had your degree for some time, you might be wondering, is a master's degree worth the effort? Many of the results that you can get from some master's courses, like additional job opportunities or better career prospects, can also be gained from alternative means like graduate schemes or industry qualifications. And at around ten thousand pounds for a year of study, getting a master's degree doesn't always come cheap either.
If you've been pondering going back to uni and getting a postgraduate qualification, it's always worth taking the time to determine whether or not it will be worth the effort for you. The answer will depend on your personal situation and your career goals.
What Do You Want to Do?
First of all, consider what you want to do with your career. Will a master's degree be essential? If you want to work in a field or a position where a master's degree is required as a minimum, your choice has been made for you. However, bear in mind that the jobs where a master's degree is the minimum requirement are few and far between, and most of the time there will be alternative pathways to getting there. Do as much research as you can on your chosen career path, to determine whether getting a master's is right for you.
Studying for the Right Reasons
Even if alternative options are available, studying for a master's degree can be fun and it will make a great addition to your CV. However, it's important to make sure that you want to get a master's degree for the right reasons. Don't apply for a master's simply because you miss uni life or aren't sure what you want to do after graduating; there's a risk that you'll end up in more student debt and still not sure about your next steps at the end of it. If you're unsure of what to do next, why not try a graduate scheme, go travelling, or work in various jobs for a year or two to help you get some more experiences that you can use to choose your pathway?
Masters Vs. Industry Qualifications
In some industries, there are other qualifications that you can do online or at local colleges that will help you get your foot into better career options. For example, if you studied psychology and want to become a counsellor, you might not need to get a master's degree; there are industry-recognised qualifications that you can study for in less time that will enable you to start working in your chosen profession. And, they will often cost a lot less than getting a master's degree. Weigh up the costs and benefits of each option available to you, and determine whether you actually need a master's degree or if there's a cheaper, faster way of getting to where you need to be.
Choosing the Right Degree
If you've decided that a master's degree is the right way forward for you, it's time to consider which degree course you are going to apply for. Again, this might be an easy decision based on your career, if a master's in a certain subject is required for you to get there. But more often than not, you will have a range of options to choose from. Take a look at this guide at unicompare.com designed to help you choose the right master's course for you. University Compare allows you to shortlist suitable master's courses and compare them to each other in terms of course content, facilities, teaching styles, employment prospects and more to help you make the right decision for your career.
Choosing Your University
You don't have to stay at the same university to study for your master's, although this is a popular choice for many students, with many universities offering tuition discounts for students who decide to return. And there's no reason why you shouldn't study at the same university if you enjoyed your time there as an undergraduate and they offer a suitable course and facilities for your needs.
However, you might decide to go elsewhere, which is when you will need to do a little more research. Perhaps you want to attend a higher ranking university than the one who studied at first, in order to improve your CV, or maybe you want to attend a university that is highly specialised in the master's degree course that you have chosen, with state-of-the-art facilities to take advantage of.
Start your university search early and attend open days to get a feel for the campus, teaching staff and facilities before you make a final decision. And, apply to more than one university so that you have more options.
A master's degree can be worth the effort if you're doing it for the right reasons. It's a great way to advance your career, boost your CV and get in front of more opportunities.
https://www.strategydriven.com/wp-content/uploads/graduation-2038864_1280.jpg
853
1280
StrategyDriven
https://www.strategydriven.com/wp-content/uploads/SDELogo5-300x70-300x70.png
StrategyDriven
2020-06-22 17:00:49
2020-06-22 20:33:33
Is a Master's Degree Worth the Effort?