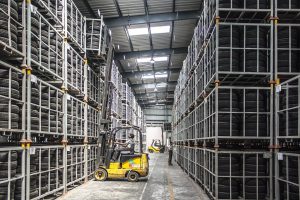 As a small or established business, getting your products to your customer is one of the most important things to get right. It won't be as simple as letting the mailman take it, you will need professional solutions to be as effective as you can.
Consider How You Package Your Products
You will have a range of options when it comes to packaging your products. You will first have to think about if your product is perishable or not. It will also be worth considering the shelf life of your product in general, as this could mean you need unique packaging solutions, rather than a conventional box. Some packages will need to be packed delicately, meaning you may need to bubble wrap.
Consider How You Gather Customer Information
For you to get your packages to the right place, you will need to ensure you are getting the right delivery information. You will have a few options to consider, from giving customers the option to confirm their addresses as they input them, to you sending emails to them post-purchase for confirmation.
In some cases, your business may not have the time or systems in place to deal with all this on your own. That's why businesses have started using innovative technology solutions that give not only address verification upon input but also with email services. For example, you could use Lob's service to help automate address verification on a mass scale, giving you more flexibility and visibility when it comes to your business.
These sorts of systems help to save time with transforming outdated manual input, as well as verifying the locations to help ensure that the package will be sent to the right person. This will help save costs when it comes to not losing packages and improving brand reputation when a package arrived on time.
You may also need to think about if you keep customer information on record. Most businesses will do this with emails, allowing them to send order confirmations, as well as send digital newsletters to them later on to give them exclusive discounts to help keep their custom.
Consider If You Will Deliver In-House Or With A Partner
Whilst it is possible to have your in-house delivery service, it will most likely be more cost-effective to partner with an established delivery service. Even partnering up with a local delivery service could see you save costs. You should consider speaking to a few different delivery services to get the best quotes as well as times.
It's not only important to look at delivery prices, but the times in which they will leave you and arrive with the customer. If a customer sees that it will take two weeks to arrive, whereas a similar product with a competitor will take a few days, then it is likely that they will choose someone else for convenience. This is why a delivery services reputation is also important, as if they mismanage your products and delivery times, it will be you that hears about it and suffers.
Ensure The Cost Of Packaging Is Worth The Sale
The cost of wrapping a product and get it to the customer is also worth thinking about. It could affect how much you will charge someone. In most cases, businesses will just ask that customers pay the delivery fee that they have to pay, but they may have extra fees that need applying to meet a threshold.
Some businesses will use packaging automation solutions that are essentially a set of machines that will mass package your products for you. This could give you a variety of different options, from using bags, boxes, or packets. It will also be important to consider if your package is being sent directly to a customer, or if it is being sent to another business to be sold again.
Consider How You Will Deal With Potential Returns
Your packages will not always arrive in prime condition even if you've tried your best. A package may also be sent to a customer with the incorrect contents. Either the wrong amount of product or the wrong product in general.
This means that returns in general are probably inevitable at some point for your business. You should consider inserting a how-to return guide on your website, or as a piece of paper within the package itself. Some businesses will even include a return package envelope to allow customers to return goods without needing to pay for the shipping themselves.
Create A Packaging Strategy
No matter what you do, it will benefit you and your business to create a packaging strategy of some kind. That means weighing up the cost versus the revenue, as well as how it will get to point A to point B. You should speak to members of your organization to find if they have any ideas, to find cut-saving methods and time-saving techniques.
https://www.strategydriven.com/wp-content/uploads/forklift-835340_1280-2.jpg
853
1280
StrategyDriven
https://www.strategydriven.com/wp-content/uploads/SDELogo5-300x70-300x70.png
StrategyDriven
2021-09-24 11:00:33
2021-09-23 17:25:15
Delivering Packages To Your Customers: What You Need To Know