A company's true value is largely determined by its long-term performance potential as shaped by management's decisions made today. These decisions guide the translation of the company's mission, its purpose for existing, into the products and services it provides and hopefully the market wants.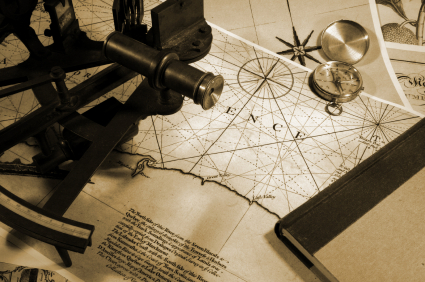 Strategic planning is an iterative, ongoing process consisting of:
Analysis: assessment of the internal and external factors effecting the organization's ability to achieve its mission
Alternative Development: detailed assessment of the costs, benefits, and risks associated with strategic alternatives including both major, ongoing and newly proposed activities
Alternative Selection: identification of the current portfolio components and proposed activities that will be pursued and the time frame for execution
Resource Projections: aggregation of the personnel, financial, physical, and technological needs including an assessment of the ability to acquire these resources within the needed time frame
Plan Development: final validation of the organization's mission and compilation and approval of its long-range and annual business plans
Execution of these iterative processes takes place throughout the year with a frequency dictated by the pace of market change.

Focus of the Strategic Planning Forum
Email Marketing You Can Trust
This forum will focus on the principles, best practices, and warning flags associated with the leading practices of companies that successfully execute strategic planning processes to define objectives, drive alignment, and enhance performance. The following articles, podcasts, documents, and resources cover those topics critical to an exceptional strategic planning program.
Articles
Principles
Best Practices
Warning Flags
StrategyDriven Expert Contributor Articles
StrategyDriven Podcasts
StrategyDriven Podcast
StrategyDriven Podcast - Video Edition
StrategyDriven Podcast - Special Edition
Documents
Whitepapers
Analysis [StrategyDriven Premium Content]
Models
Resources
Books
---
FREE StrategyDriven Trial Membership

Start your FREE trial membership* and receive:

FULL ACCESS to StrategyDriven's premium content for 14 days
FREE COPY of a StrategyDriven Expert Contributor book†
EVALUATE how StrategyDriven gives you a competitive advantage
* Free 14 day trial included with a monthly membership registration. A monthly recurring subscription of $9.95 will begin after the initial 14 day trial period. Memberships can be cancelled at any time. Premium Member access will continue until the free/paid subscription expires.
† Available only to those living within the United States after the first monthly membership payment is received. Name and address information required. Books typically valued from $14.95 - $29.95 USD. Book value is not guaranteed.