Business Performance Assessment Program Best Practice 1 – Executive Sponsorship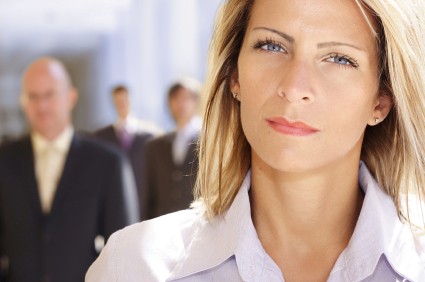 There tends to exist a perception that companies are generally open to the identification and resolution of problems; that resources will be applied to solve issues if the gains expected can be shown to outweigh the costs. Reality is frequently different. Priority setting driven by limited resources and at times less visible agendas often precludes an organization from addressing small tactical issues and large global initiatives.[wcm_restrict plans="47738, 25542, 25653″]
Members of the executive team are uniquely positioned to understand the organization's direction, see the competitive landscape, and make priority-based decisions regarding the deployment of the organization's limited resources. Therefore, executive sponsorship is critical to ensure that performance of a self assessment will be well supported and its findings acted on.
Executive sponsors provide many invaluable resources to a self-assessment team. Namely, they offer:
a span of control and command over organizational resources needed to perform the business performance assessment and implement its recommendations
an integrated view of the organization's performance and its external environment that will enhance the assessment's overall perspective and be used to appropriately prioritize the performance of the business performance assessment and implementation of any subsequent recommendations in light of the organization's other commitments
influential relationships with other key executives, customers, and stakeholders which are critical in achieving buy-in for in successful implementation of business performance assessment recommendations
In addition to their contribution to the assessment itself, executive sponsors frequently used their position to mentor and develop members of the business performance assessment team. Team members benefit from the often deeper and more varied experience of their executive sponsor; learning how to more effectively interact with executives and senior managers, gaining a richer understanding of the complex interactions between the business environment in the organization, and becoming skilled at communicating change broadly across the organization and to external stakeholders.[/wcm_restrict][wcm_nonmember plans="47738, 25542, 25653″]
---
Hi there! Gain access to this article with a StrategyDriven Insights Library – Total Access subscription or buy access to the article itself.
Subscribe to the StrategyDriven Insights Library

Sign-up now for your StrategyDriven Insights Library – Total Access subscription for as low as $15 / month (paid annually).

Not sure? Click here to learn more.

Buy the Article

Don't need a subscription? Buy access to Business Performance Assessment Program Best Practice 1 – Executive Sponsorship for just $2!
[/wcm_nonmember]
---
About the Author

Nathan Ives is a StrategyDriven Principal and Host of the StrategyDriven Podcast. For over twenty years, he has served as trusted advisor to executives and managers at dozens of Fortune 500 and smaller companies in the areas of management effectiveness, organizational development, and process improvement. To read Nathan's complete biography, click here.
Related content from StrategyDriven
https://www.strategydriven.com/wp-content/uploads/ExecutiveSponsor2.jpg
282
425
StrategyDriven
https://www.strategydriven.com/wp-content/uploads/SDELogo5-300x70-300x70.png
StrategyDriven
2007-11-29 10:13:33
2018-12-16 16:21:05
Business Performance Assessment Program Best Practice 1 – Executive Sponsorship