StrategyDriven Editorial Perspective – Self Inflicted Uncertainty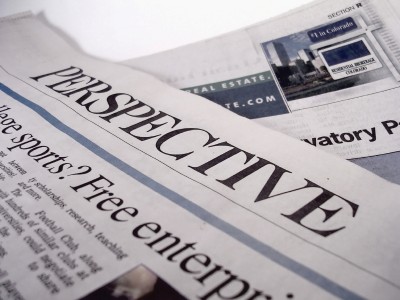 On February 2, Dow Jones reported the Obama Administration's decision not to expand the U.S. Strategic Petroleum Reserve as had been provisioned under the Energy Act of 20051. Energy Secretary Steven Chu indicated the basis for the decision was that the current reserve of 727 million barrels of crude oil met international standards.
(The International Energy Agency established a 90 day crude oil reserve standard. Filled to capacity, the U.S. Strategic Petroleum Reserve covers approximately 80 days of imports.)
At first glance, this decision may appear to be ill conceived. Rising oil consumption combined with no additional storage capacity suggests that the U.S. would fall short of meeting the IEA reserve standard with ever increasing severity. Closer examination of U.S. oil consumption relative to the volume of its strategic petroleum reserve indicates that relatively small projected growth in petroleum consumption in the next 20 years supports the decision2. (See Figure 1: U.S. Strategic Petroleum Reserve Compared to Consumption)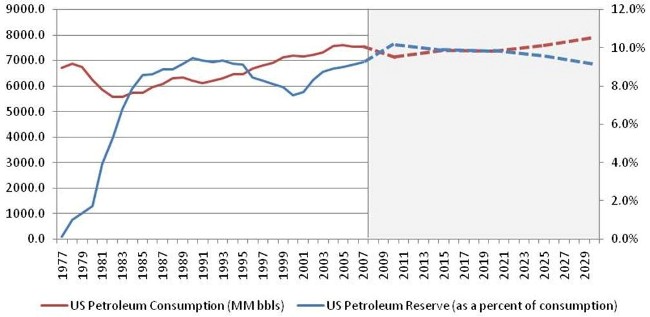 Figure 1: U.S. Strategic Petroleum Reserve Compared to Consumption3,4


StrategyDriven Recommended Practices
The uncertainty in this case comes from an organizational willingness to leap before it looks. The Administration's basis for canceling the strategic petroleum reserve expansion project was not entirely accurate but was 'close enough for government work.' The seemingly natural assumption that the ability of the strategic petroleum reserve to buffer oil import shortages will be diminished in future years is only debunked under analytical scrutiny. Therefore, StrategyDriven recommends the following actions be taken in response to the implementation and elimination of government sponsored programs:
verify the assumptions made or asserted by government officials
perform an independent assessment of the impact of government projects/programs initiated and eliminated rather than relying solely on the government's estimates
validate internal assumptions made regarding the impact of government project/programs; don't take for granted that the 'natural' assumption will be correct
Note that 'government' refers to Federal, State, and local governments.
Final Request…

The strength in our community grows with the additional insights brought by our expanding member base. Please consider rating us and sharing your perspectives regarding the StrategyDriven Editorial Perspective podcast on iTunes by clicking here. Sharing your thoughts improves our ranking and helps us attract new listeners which, in turn, helps us grow our community.
Thank you again for listening to the StrategyDriven Editorial Perspective podcast!
Sources
"Obama Cancels US Strategic Oil Stocks Expansion Project," Ian Talley, Dow Jones Newswires, February 2, 2010
"International Energy Outlook 2009 (Reference Case)," U.S. Energy Information Administration, May 27, 2009 (http://www.eia.doe.gov/oiaf/ieo/enduse.html)
"Annual U.S. Product Supplied of Crude Oil and Petroleum Products," U.S. Energy Information Administration, June 29, 2009 (http://tonto.eia.doe.gov/dnav/pet/hist/LeafHandler.ashx?n=PET&s=MTTUPUS2&f=A)
"Strategic Petroleum Reserve Annual Report for Calendar Year 2007," U.S. Department of Energy (http://fossil.energy.gov/programs/reserves/publications/Pubs-SPR/spr_ar_2007.pdf)
Related content from StrategyDriven
Podcast: Play in new window | Download (Duration: 3:53 — 5.4MB)
Subscribe: Apple Podcasts | RSS
https://www.strategydriven.com/wp-content/uploads/Base3000x3000-SDEPP.jpg
3000
3000
StrategyDriven
https://www.strategydriven.com/wp-content/uploads/SDELogo5-300x70-300x70.png
StrategyDriven
2010-03-22 06:31:08
2016-06-11 16:38:34
StrategyDriven Editorial Perspective – Self Inflicted Uncertainty