StrategyDriven Editorial Perspective – Expanding Uncertainty in the U.S. Financial Sector, part 2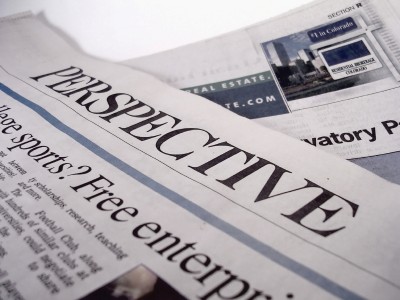 Common sense suggests that individuals and organizations would only seek to borrow or be lent money that they could with reasonable assurance repay. In the wake of the housing market crash of 2008, we learned that financial institutions frequently provided mortgage loans to those they knew could not afford to repay them. Common sense certainly did not prevail and, in this case, contributed to the devastating economic conditions we now face.
Armed with this knowledge and experience, reasonable people would seek to avoid creating conditions that could lead the recurrence of such reckless lending and place at risk our entire financial system and economy. Indeed, only a little common sense is required. It would appear, though, that common sense is in short supply in Washington D.C.
Section 342 of the Dodd-Frank Wall Street Reform and Consumer Protection Act sign into law on July 21, 2010 by President Obama directs Federal regulators to allocate credit by race and gender rather than on a systematic evaluation of risk and financial soundness.1,2,3 Race and gender are simply not financial qualifiers. Thus, this dubious approach to lending will either result in the loan applications of qualified non-covered individuals being rejected or the extension of funds to covered individuals who cannot afford to repay the loans. The credit market will subsequently become too tight, stifling economic growth or too loose, creating a similar set of circumstances that caused the financial meltdown this legislation is intended to prevent.
StrategyDriven Recommended Practices
The significant marketplace uncertainty created by the Dodd-Frank Wall Street Reform and Consumer Protection Act will not end anytime soon. It is clear that the law itself will create conditions that threaten the future stability of the U.S. financial markets. In addition to our previously recommended actions, StrategyDriven suggests organization leaders:
Monitor the market for indications of continued, extensive sub-prime lending and the use of other potentially new financial vehicles that provide individuals and companies with funds they cannot afford to repay.
Critically assess your organization's financial standing and the risk involved with projects and ongoing operations; limiting borrowing to that which is reasonably prudent.
Be mindful of your organization's portfolio of liabilities – lines of credits from suppliers, loans from financial institutions, bonds issued to stakeholders – when evaluating your company's financial standing and the prudency of expanding is overall liabilities.
Honestly evaluate your customer's ability to repay loans or lines of credit so to not place them and your company in a position of excessive financial risk.
Provide employees with financial advisory services benefits so to help them understand how to borrow responsibly.
Final Thoughts…
We cannot leave this topic without first addressing the issues of discrimination the Dodd-Frank Wall Street Reform and Consumer Protection Act creates. In a letter to Senate leaders, several members of the United States Commission on Civil Rights cite their belief that "the likelihood [this act] will in fact promote discrimination is overwhelming." 4 And we at agree. Directing the establishment and reinforcement of quotas based on race and gender runs counter to our nation's founding principle that all people are created equal. It puts in place a system by which people are judged based on their race and gender rather than on their capabilities, achievements, and the quality of their character.
---
"It would be unadvised to attempt to set up any one race above another, or one religion above another, or prescribe any on account of race, color or creed." 5

Frederick Douglass
Our Composite Nationality
delivered December 7, 1869
Boston, Massachusetts
---
StrategyDriven believes only those societies and businesses embracing diversity and inclusion will realize great success. It is our assertion that all leaders should support the behaviors, systems, and policies that promote greater diversity and inclusion within society and its member organizations. In our opinion, quotas do not serve to promote diversity and inclusion but rather serve to create discrimination and divisiveness. It is simply not humanly possible to divine a quota that ensures all individuals will be treated equally according to his or her abilities, achievements, and character. Quotas therefore establish conditions where individuals from either the covered or non-covered class are not afforded equal opportunities which itself is discriminatory and engenders a resentment within those so discriminated that promotes a divisive environment. Thus, we believe Section 342 of the Dodd-Frank Wall Street Reform and Consumer Protection Act will serve to further divide our nation and our business community rather than ensure the fair inclusion of all individuals in the financial markets as was intended.
Again, StrategyDriven strongly believes in the power and strength of a diverse and inclusive marketplace and is committed to furthering its promotion. We hope you'll take time to read our many Diversity and Inclusion articles to better understand what it means to be a truly diverse and inclusive business and promote such practices within your organization.
In the coming editions of the StrategyDriven Editorial Perspective, we'll look at the potential impacts of several provisions of the Dodd-Frank Wall Street Reform and Consumer Protection Act including:
extension of government control beyond direct players in the financial market
impacts of 'too large to fail' provisions on market risk
proportionately larger burden of the new law on small companies
As always, we'll provide our thoughts on how business leaders can best prepare for the implementation of the financial reform law and weather the storm in the long-term. We also hope you'll share your thoughts, lessons learned, and recommended resources with us and the StrategyDriven audience.
Final Request…

The strength in our community grows with the additional insights brought by our expanding member base. Please consider rating us and sharing your perspectives regarding the StrategyDriven Editorial Perspective podcast on iTunes by clicking here. Sharing your thoughts improves our ranking and helps us attract new listeners which, in turn, helps us grow our community.
Thank you again for listening to the StrategyDriven Editorial Perspective podcast!
Sources
Podcast: Play in new window | Download (Duration: 9:05 — 12.5MB)
Subscribe: Apple Podcasts | RSS
Related content from StrategyDriven
https://www.strategydriven.com/wp-content/uploads/Base3000x3000-SDEPP.jpg
3000
3000
StrategyDriven
https://www.strategydriven.com/wp-content/uploads/SDELogo5-300x70-300x70.png
StrategyDriven
2010-08-09 11:10:12
2016-06-11 16:42:57
StrategyDriven Editorial Perspective – Expanding Uncertainty in the U.S. Financial Sector, part 2