Relational Leadership and Employee Retention – A Match, part 3
This series of articles explores the connection between relational leadership and employee retention. I discussed creating a 'learning – thinking' organization in the first article and a trusting organization in the following two. This final article examines creating a respected organization.
Respected organizations are often marked by the depth of esteem in which the community holds them. Because the community embraces the company, it produces a deep sense of pride in the employees. Community Marketing becomes strategic to a respected organization.
Relational Leadership is people-centric. People are defined in the relational diagram as employees, vendors, customers, and community. Many business plans leave out the community component or treat it lightly deeming it disconnected to the business purpose. Actually, a Community Marketing strategy helps define the business purpose and elevates the concept.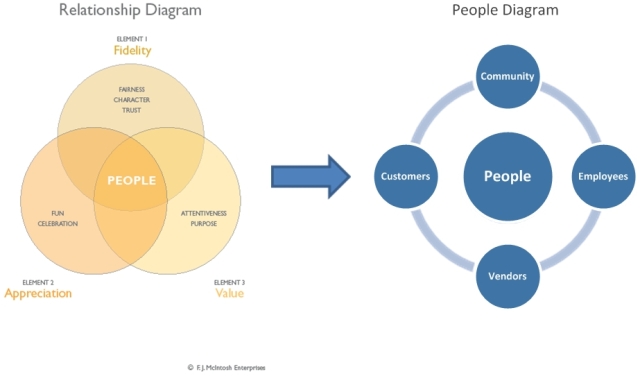 Figure 1: The Community Marketing Strategy
The relational diagram involves the entire spectrum of people. Just like the Building Blocks of Trust, you can't skip a people component and be truly relational.
[wcm_restrict]Community Marketing is a strategy where you purposefully involve your company in outside activities. Your brand is promoted by the organizations that you support. You become 'known' because of your concern and support for civic out-reach. Your employees are proud to work in an organization that is viewed big-heartedly and respected by friends and neighbors. People learn about who you are and what you stand for interactively. Finally, it is a lot less expensive than radio, TV, and print advertising and, ultimately more effective.
Entrepreneur Alan Burkhard's highly successful career was built on the foundation of Community Marketing. He serves on multiple boards and encourages his people to do the same. He donates money, time, and expertise to better the causes he believes in. He and his companies are recognized as community builders. He will tell you that Community Marketing is a long term strategy and over time, it builds business through a sustainable, ever-increasing customer base. People do business with people they trust and the companies they represent.
Studies consistently show that respect is an important factor in consumer or commercial purchases. Studies aside, common sense confirms this for most of us. 'Word of mouth' is considered an ideal method to build a business base. So, to generate profits for your company: produce a reliable and useful product or service and marry it to a respected organization that regularly is seen doing good deeds for the community. It's a winning formula!
Concomitantly, hiring the right people is a critical success factor. This job is made easier when your pool of applicants is deep. Community Marketing is not only a sales strategy, it is also a recruiting strategy. When you are recognized as a respected organization, you naturally attract people to you for potential employment. It's the place to be! When people talk about your company, they often comment about how great it would be to work there.
Having lots of applicants is only part of the equation. You must take the time to determine the kind of person you want to hire. Do they have the skills that you need; do they fit into the value system you have articulated; will they bring a relational attitude to the job? Personally, I believe in spending a lot of time up front in the recruiting process and being sure to enable the potential employee to see what the company is all about. You don't want surprises, you want a match, and so does the employee.
Now you have the complete picture of a relationally led organization and its impact on employee retention. If you create a 'learning – thinking,' trusting, and respected organization you will always have the best of the best in your employ and you will always attract the best of the best.[/wcm_restrict][wcm_nonmember]
---
Hi there! This article is available for free. Login or register as a StrategyDriven Personal Business Advisor Self-Guided Client by:
Subscribing to the Self Guided Program - It's Free!
[/wcm_nonmember]
---
About the Author

Frank McIntosh is author of The Relational Leader
(Course Technology PTR, Cengage Learning 2010). During his 36 year career, Frank has worked with many of the most recognized companies and executives in the world. He has provided consulting services for peers across the country and helped initiate Junior Achievement programs in Ireland, the Ivory Coast, Oman, the United Arab Emirates, Bahrain, and Uzbekistan. Frank was inducted into the Delaware Business Leaders Hall of Fame in October 2008, one of 38 individuals so honored and the first not-for-profit executive to receive this distinction in Delaware's 300 year business history. To read Frank's complete biography, click here.
For more information regarding this subject, visit Frank McIntosh at his website www.FJMcIntosh.com.
Related content from StrategyDriven
https://www.strategydriven.com/wp-content/uploads/SDELogo5-300x70-300x70.png
0
0
StrategyDriven
https://www.strategydriven.com/wp-content/uploads/SDELogo5-300x70-300x70.png
StrategyDriven
2010-11-12 06:26:10
2016-02-02 21:31:47
Relational Leadership and Employee Retention – A Match, part 3