Human Performance Management Best Practice 4 – Stop When Uncertain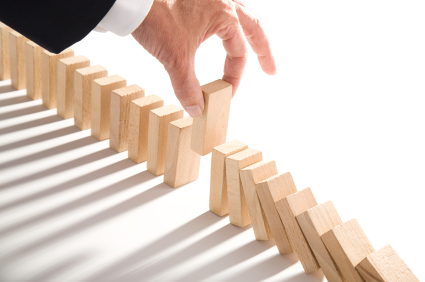 "Do I go to the left or do I go to the right?" A common question asked when one reaches an intersection. Unless one is familiar with the area or has a map, the question may be answered with a nagging 'gut feel' rather than with certainty. Sometimes proceeding on the chosen course results in a successful outcome. At other times, it requires backtracking and results in a great deal of frustration, lost time, and unnecessarily spent resources.[wcm_restrict plans="41196, 25542, 25653″]
The example above highlights an everyday case of proceeding in the face of uncertainty. Indeed, we take these types of seemingly benign chances all of the time. However, such chances can result in costly errors when taken during the performance of more critical tasks. It is one thing to make a wrong turn during a Sunday joy ride, another when an on-time arrival to a meeting with a potential client willing to make a significant purchase is at risk.
How are these kinds of errors avoided?
Stopping when uncertain is both a human performance tool and organizational mindset. Too often, employees proceed in the face of uncertainty because of a self-imposed sense of time pressure, the result of management rewards in the form of compensation, advancement, and/or direct communication and praise. In order to ensure these unwanted risks are not taken, organization leaders must reinforce a stop when uncertain and ask behavior. Such behaviors should be publicly recognized and reinforced, particularly when they occur during the performance of activities having elevated risk associated with production. Management can make no stronger reinforcement of a behavior than to reward the behavior over production.
Benefits of Stopping When Uncertain
Implementing a stop when uncertain policy provides the following benefits:
Reduced rework and its accompanying lost time, labor compensation, and material losses
Improved worker and equipment safety and the associated reduction in lost time and medical and repair expenses
Elevated quality and the associated reduction in warranty costs and refunds
Heightened reputation and customer satisfaction directly associated with the quality improvements
Risks of Always Stopping When Uncertain
Many organization leaders fear a stop when uncertain policy because of the potential loss of productivity this apparently radical concept may have. There is, in fact, a risk that some employees may use the stop when uncertain behavioral requirement as a tool to avoid work. In our experience, such use of the tool rarely occurs. Additionally, managers can mitigate this risk through the following actions:
Clearly define the competencies – knowledge, skills, and experiences – associated with each organizational role/position and the types of tasks individuals within each position should be able to accomplish. Should employees overly and inappropriately use the stop when uncertain rule to avoid work, well defined competencies provide management a basis for remediation and termination
Provide well-defined procedural guidance. Procedures containing a level of instruction detail such that a minimally qualified implementer can perform the tasks ensures uncertainty does not exist
Align training programs with positional requirements and procedural guidelines. Ensure training provides minimally qualified implementers with the knowledge, skills, and experiences necessary to understand and perform procedures as written
Make experienced personnel available to answer implementer's questions, not perform the tasks for them. Organization leaders must reinforce a questioning attitude along with their stop when uncertain guidelines. Then, when work is stopped, questions appropriate to resolving the uncertainty should be asked and experience personnel available to answer these questions such that work may resume promptly
[/wcm_restrict][wcm_nonmember plans="41196, 25542, 25653″]
---
Hi there! Gain access to this article with a StrategyDriven Insights Library – Total Access subscription or buy access to the article itself.
Subscribe to the StrategyDriven Insights Library

Sign-up now for your StrategyDriven Insights Library – Total Access subscription for as low as $15 / month (paid annually).

Not sure? Click here to learn more.

Buy the Article

Don't need a subscription? Buy access to Human Performance Management Best Practice 4 – Stop When Uncertain for just $2!
[/wcm_nonmember]
Related content from StrategyDriven
https://www.strategydriven.com/wp-content/uploads/StopWhenUncertain.jpg
282
425
StrategyDriven
https://www.strategydriven.com/wp-content/uploads/SDELogo5-300x70-300x70.png
StrategyDriven
2012-06-12 06:09:44
2018-10-13 22:24:31
Human Performance Management Best Practice 4 – Stop When Uncertain