Use a Multidiscipline Team to Develop the Performance Measurement System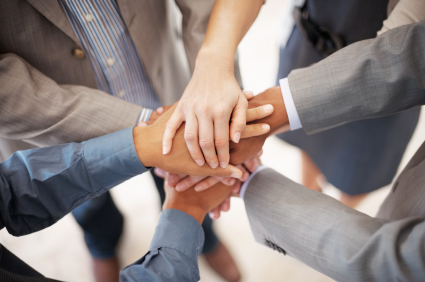 Organizational performance measurement systems are complex structures cascading vertically from the executive suite to the shop floor and stretching horizontally though many different functional workgroups. Consequently, the design of a performance measurement system takes on a high degree of complexity because of the numerous interrelationships between various organizational levels and workgroups and the cross-functional sharing of common metrics. Thus, it is important to employ a multidiscipline team to design the measurement system, one that includes representatives from all levels of the organization as well as each functional area.[wcm_restrict plans="41647, 25542, 25653″]
Like any effective communication mechanism, organizational performance measures must have the quality of being consistently interpreted and easily understood by those whose behaviors are to be shaped by them. Executives, managers, and contributors will necessarily view performance metrics differently because of their differing background experiences and decision versus action focus. Similarly, metrics shared across many functional groups take on different meaning based on each group's day-to-day work area focus.
A team of individuals representing all organization levels and disciplines is needed to ensure metrics are uniformly interpreted and understood by all organization members while remaining as simplistic as possible. This is not to suggest that a representative from each hierarchical level from each work center need be involved in the development of the performance measurement system. Second and third tier management contributors tend to relate to the perspectives of executives, managers, and individual contributors because of their mid-position within the hierarchy; making them ideally suited for ensuring vertical alignment, relevance and understanding of the system. A multidiscipline team of such managers from across the organization further ensures the horizontal alignment, relevance, and understanding across functional work centers. Finally, a broad group of executives and individual contributors should review the end product measurement system to ensure consistent interpretation and understanding.
Final Thought…
Consistent understanding cannot always be validated through tabletop exercises regardless of the multidiscipline nature of the team and the span of organizational levels involved in the review of the metric system. It is often helpful to develop trial metrics with actual organizational data so that these can be reviewed in parallel with existing metrics to further test for quality and consistency of understanding before making the much more costly investment of metrics automation. (See StrategyDriven articles, Organizational Performance Measures Best Practice – Ad Hoc Reports First, Automated Metrics Second and Run New and Old Performance Measures in Parallel.)[/wcm_restrict][wcm_nonmember plans="41647, 25542, 25653″]
---
Hi there! Gain access to this article with a StrategyDriven Insights Library – Total Access subscription or buy access to the article itself.
Subscribe to the StrategyDriven Insights Library

Sign-up now for your StrategyDriven Insights Library – Total Access subscription for as low as $15 / month (paid annually).

Not sure? Click here to learn more.

Buy the Article

Don't need a subscription? Buy access to Organizational Performance Measures Best Practice 22 – Use a Multidiscipline Team to Develop the Performance Measurement System for just $2!

[/wcm_nonmember]
---
About the Author

Nathan Ives is a StrategyDriven Principal and Host of the StrategyDriven Podcast. For over twenty years, he has served as trusted advisor to executives and managers at dozens of Fortune 500 and smaller companies in the areas of management effectiveness, organizational development, and process improvement. To read Nathan's complete biography, click here.
Related content from StrategyDriven
https://www.strategydriven.com/wp-content/uploads/OPMMultidisciplineTeam.jpg
282
425
Nathan Ives
https://www.strategydriven.com/wp-content/uploads/SDELogo5-300x70-300x70.png
Nathan Ives
2013-04-23 06:39:32
2020-10-24 16:28:51
Use a Multidiscipline Team to Develop the Performance Measurement System