Business Performance Assessment Program Best Practice 9 – Continuous Monitoring and Periodic Assessment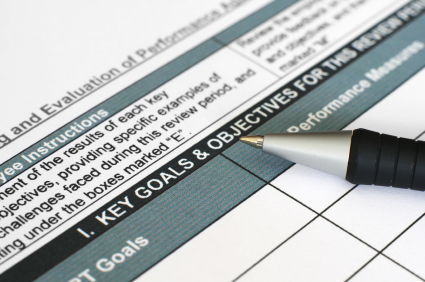 The value derived from performing business performance assessments directly correlates to the effectiveness of the program itself. In order to maximize its value, the self-assessment program must be efficiently administered, the individual assessments insightful, and the follow-on improvements recommendations actually implemented. Shortfalls in any of these aspects diminish the program's overall return on investment. Therefore, organization leaders should ensure the self-assessment program is optimally executed much like the self-assessment program helps ensure effective, efficient execution of the organization's other activities.[wcm_restrict plans="47762, 25542, 25653″]
Continuous monitoring and periodic assessment of the business performance assessment program drives ongoing improvements to optimize performance. Effective program oversight consists of both ongoing performance measurement and periodic assessment.
Continuous Performance Measurement and Monitoring
Ongoing performance measurement provides leaders with quantitative feedback regarding the program's execution efficiency. Such measures should be included as a part of the organization's overall performance measurement system and monitored on a monthly or more frequent basis. Common program performance measures include:
Business Performance Assessments Performed, Overdue, and Deferred
Business Performance Assessment Corrective Action Backlog, Average Age, Overdue, Closed with No Actions Taken
Average Business Performance Assessment Grade
Issues Identified by External Organizations
Qualified Business Performance Assessment Team Leaders and Members
In addition to these programmatic performance measures, routine qualitative surveys should also be used to provide continuous performance assessments. Such surveys include:
Business Performance Assessment Executive Sponsor, Team Leader and Team Members critiques of each assessment performance
First-line Executive and Second-line Manager post-assessment feedback
Deviations from desired performance levels should be clearly documented including owners, actions, and due dates for resolution.
Periodic Performance Assessment
Periodic, full-scope performance assessments of the business performance assessment program should be conducted by an independent internal oversight group or external organization to ensure program effectiveness. At a minimum, these independent groups should evaluate the business performance assessment program across the following dimensions:
Evaluation of business performance assessment asserted best practices against those benchmarked by the independent assessors
Comparison of business performance assessment findings against associated organizational performance measures and ongoing management observations
Assessment of the implementation timeliness of business performance assessment recommended improvement activities
Determination of whether or not the desired operational results were achieved following the implementation of business performance assessment recommended improvement activities
Identification of issue recurrences following the accepted completion of a business performance assessment's recommended improvement actions
Examination of business performance assessment focus areas versus those areas of greatest operational, financial, regulatory, and reputational risk
Review of the end-to-end business performance assessment program execution efficiency
These periodic business performance assessment program reviews should be documented, communicated, and followed-up in the manner prescribed by the self-assessment program itself. Ownership of the associated performance improvement initiatives should be assigned to an executive outside of the self-assessment programs chain-of-command so to eliminate potential conflicts of interest.[/wcm_restrict][wcm_nonmember plans="47762, 25542, 25653″]
---
Hi there! Gain access to this article with a StrategyDriven Insights Library – Total Access subscription or buy access to the article itself.
Subscribe to the StrategyDriven Insights Library

Sign-up now for your StrategyDriven Insights Library – Total Access subscription for as low as $15 / month (paid annually).

Not sure? Click here to learn more.

Buy the Article

Don't need a subscription? Buy access to Business Performance Assessment Program Best Practice 9 – Continuous Monitoring and Periodic Assessment for just $2!
[/wcm_nonmember]
---
About the Author

Nathan Ives is a StrategyDriven Principal and Host of the StrategyDriven Podcast. For over twenty years, he has served as trusted advisor to executives and managers at dozens of Fortune 500 and smaller companies in the areas of management effectiveness, organizational development, and process improvement. To read Nathan's complete biography, click here.
Related content from StrategyDriven
https://www.strategydriven.com/wp-content/uploads/ContinMonitor.jpg
282
425
Nathan Ives
https://www.strategydriven.com/wp-content/uploads/SDELogo5-300x70-300x70.png
Nathan Ives
2013-11-26 06:08:29
2018-12-16 16:46:16
Business Performance Assessment Program Best Practice 9 – Continuous Monitoring and Periodic Assessment