Sharon Drew Morgen, NYT Business Bestselling Author, Writes Column for StrategyDriven

Sharon Drew Morgen joined StrategyDriven as a Principal Contributor and columnist. Morgen authored the NYTimes Business Bestseller, Selling with Integrity, and will offer StrategyDriven readers advice to help them think about the changes they need to make in order to achieve personal and professional excellence.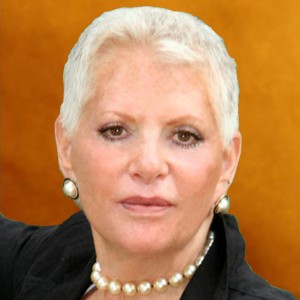 Nationally renowned executive coach, speaker and author, Sharon Drew Morgen offers StrategyDriven readers insights about how their individual biases cloud their ability to effectively communicate. Sharon Drew imparts invaluable advice to executives and managers at all levels: helping them solve problems, become more effective, and realize a higher measure of business and career success.
"We are thrilled to have Sharon Drew as part of the StrategyDriven team," says Karen Juliano, StrategyDriven's Editor-in-Chief. "Her extensive experience and unique perspectives brings invaluable insights to our readers on listening and communications."
Through her column, Sharon Drew will help StrategyDriven readers overcome the biases hindering their communications so as to enable them to truly understand their impact on their people and organizations. Her articles will help readers boost performance in the mission critical facets of their business; including client communications, vision communications, negotiations, decision facilitation and sales.
About StrategyDriven
StrategyDriven provides executives and managers with the planning and execution advice, tools, and practices needed to create greater organizational alignment and accountability for the achievement of superior results. We believe a clear, forward-looking strategy, translatable to the day-to-day activities of all organization members, is critical to realizing success in today's fast paced market environment. Not only does a compelling, well-executed strategy align individuals to common goals, it ensures those goals best serve the company's mission.
At StrategyDriven, our seasoned business leaders deliver real-world strategic business planning and tactical execution best practice advice – a blending of workplace experience with sound research and academic principles – to business leaders who may not otherwise have access to these resources. StrategyDriven refers to the family of organizations comprising StrategyDriven Enterprises, LLC. For more information, please visit www.StrategyDriven.com.
Related content from StrategyDriven
https://www.strategydriven.com/wp-content/uploads/SDELogo5-300x70-300x70.png
0
0
Nathan Ives
https://www.strategydriven.com/wp-content/uploads/SDELogo5-300x70-300x70.png
Nathan Ives
2014-07-16 11:26:53
2016-03-18 15:52:31
Sharon Drew Morgen, NYT Business Bestselling Author, Writes Column for StrategyDriven