So You Created A Product, Now How Do Your Get It To Your Customer?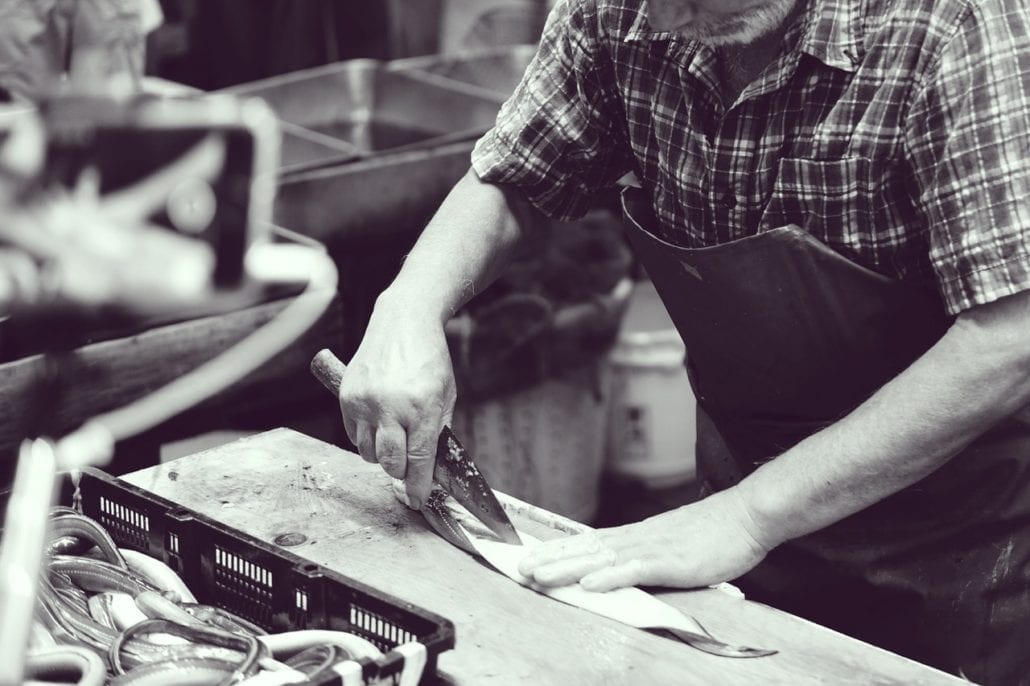 Photo courtesy of Pexels
When you come up with a great idea for a product, you can often find that you spend so much time putting your all into its creating, to then be left stuck wondering what to do when it's complete. Well, even though it may not feel like it now, you'll be glad to know that the hard part is over. You managed to come up with a product that was not only worth creating, but that was actually able to be made – so give yourself a pat on the back. So now, you're going to need to work out just how you're going to get it to your ideal customer – and that can involve a few different processes.
During the planning stage of creating your product, you would have identified the ideal audience that would be interested in buying from you. So now it's all about getting your product in front of them and making those sales. Using a combination of marketing, sales, and operations, that can be easily arranged. As long as you're ready to put a bit more work in and not aim for retirement just yet, your product will find a bunch of happy homes in no time at all.
Marketing
First up, you're going to want to work on a proper marketing strategy for your product. This will not only get it in front of your customer but also help to create a brand image for your product and your business overall.
Deciding On A Strategy
Before you start with any kind of activity at all, you need to make sure that you decide on the right marketing strategy for your product. Now, this will entirely depend on what it is that you've created. But, it's not always easy to know what strategy to formulate. As long as you have your intended audience at the center of your decisions, you should stay on the right track.
Creating A Brand
You should also think about your branding. It's so important for every business to establish the right brand for themselves, but it's especially important for startups or small businesses. Branding is often a way to assert your mark and differentiate yourself from the competition, so be sure to create a brand that will work for your product.
When To Launch
As apart of your marketing process, you're also going to want to establish a set launch date for the marketing activity that you intend to carry out. This will often depend on the launch date that you also decide for your product to enter the market on. You may wish to coincide the two together or to start your marketing beforehand to work up some buzz around the launch. Either way, you need to have both dates in your mind to work towards.
Packaging
Next up, you're also going to want to think about just how you're going to get that brand onto your product and ensure that your customer receives it safely via the packaging you design and produce.
Incorporating Your Branding
One of the first things that you're going to want to think about during the packaging process is your branding. As we established in the marketing section, you're going to need to decide on a brand for your product. So, with that on its way to being created, you should also aim to add it into your product or your packing in some way. Again, this will depend on what product it is that you've created, but it should give you some food for thought.
Practical Packaging Design
However, at this stage, it is also very important that you think about the logistics of getting your product to your customer. You need to be sure that it is packaged safety and securely, so looking options. You may need a box for your technological device, foam padding for your breakable designs or even specialist intermediate bulk containers for your food product. Either way, be sure to do your research into what will protect and transport your product safely.
Supply Chain
But that's not all; you're also going to want to think of the operational ways in which you're going to physically get your product to the customer. Not only does this involve how your customers will get their hands on it, but also where you will sell it.
Choosing Suppliers
To make sure that your product gets in front of your intended audience, it's highly likely that you're going to want to find the right suppliers for the job. Whether you have a B2B product or something for a consumer audience, working with retailers can provide useful to your sales forecast and for your growth. So you need to make sure that you choose the right ones to reach your customers.
Negotiating With Suppliers
With some ideal suppliers in mind, you're then going to want to approach them. Sometimes, you can find it hard to get on their radar. However, if you're looking to attend trade shows with your product, you might have better luck at accessing the right people. When you do get in touch, you then will have to work your way through negotiations so that you can get the best deal for your business.
Selling Online
You may also want to think about selling online. Going into ecommerce isn't going to be for everyone, and it may depend yet again on what exactly your product is as to whether it will be a suitable option for your business. But, it's often worth looking into. And if you're not planning on having an operations ecommerce website, then be sure to have an informational site that allows interested customers to contact you.
Delivery Options
Whether you're shipping to suppliers or directly to your customers, you then also need to think of another side of the supply chain – transportation. To physically get your product for your warehouse or manufacturing unit, you're going to need some form of haulage, or a consumer delivery service. Or, you may even want to fulfill this yourself. Either way, they are all important decisions to make if you want to get your products out to customers.
Related content from StrategyDriven
https://www.strategydriven.com/wp-content/uploads/Craftsman.jpg
853
1280
StrategyDriven
https://www.strategydriven.com/wp-content/uploads/SDELogo5-300x70-300x70.png
StrategyDriven
2017-07-12 11:00:12
2017-07-14 20:41:18
So You Created A Product, Now How Do Your Get It To Your Customer?