Organizational Accountability Best Practice 1 – Fact-Based Management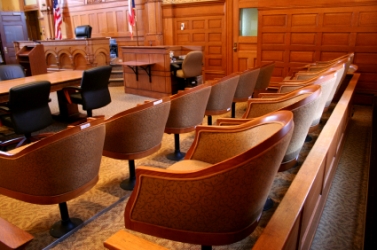 To say the accountable organization manages by fact may seem to suggest that a utopia exists, one in which all circumstances can be defined by ones and zeros. Within this utopian organization, executives and managers act to harvest the ones and discard the zeros.
While this is clearly not the case, managing by fact does imply that executives and managers leading accountable organizations strive to eliminate the subjectivity and raw opinion that is sometimes injected into the decision-making process; grounding decisions on a more tangible, objective foundation.[wcm_restrict plans="53537, 25542, 25653″]
To move across the management spectrum from fiction to fact is not an easy journey; it can be out right daunting. But the executives and managers leading accountable organizations recognize it is only through fact-based management that superior results will be consistently achieved. They understand it is only through objective, fact-based management and not through opinionated whims and pet projects that their organization will most optimally function to achieve its desired goals. Indeed, it is only with facts that one can measure results and the progress made toward achieving them.
The challenge associated with fact-based management is how to transform the subjective into the tangible. While many things are commonly believed to be valuable but immeasurable, they all become measurable when focus is placed on their resulting value. For instance, it is often said that organizations value their employee's experience. Individual experience is an extremely difficult quality to quantify and therefore measure. Should experience be measured based on time? Or education? Or positions held? Or some combination of all of these things? Ultimately, organizations value experience because of the benefits it brings, namely, a combination of higher-quality results and improved productivity. Both of these qualities are far more quantifiable than the more subjective quality of experience. While it may be difficult to substitute quality and productivity measures for experience in some short-term cases, over the long-term, use of these value adding performance measures can help the organization be more objective in its personnel evaluations; thereby, helping the organization become more accountable.
Pillars of Accountability
The StrategyDriven organization is build upon the premise of fact-based management. Anchored by its stated mission goals, the StrategyDriven organization acts to objectively gather and assess its internal performance and external environmental facts in order to select and enact the projects and initiatives that will enable it to most effectively achieve its goals. Furthermore, these organizations build systems of vertically cascaded and horizontally shared performance measures to continuously align and adjust the decisions, actions, and rewards of its executives, managers, and individual contributors to the optimal achievement of mission goals.
Therefore, fact-based management supports the Pillars of Accountability as follows:
Pillar 1: clearly defined, broadly communicated, time bound goals
objectively defining mission measures
strategic decision-making
Pillar 2: vertically cascaded, horizontally shared measures of performance
measuring internal and external performance
tactical decision-making supporting activity alignment and adjustment
Pillar 3: transparent, equitably administered consequences
establishing objective, personnel performance measures and goals
issuing equitable, results-based rewards
[/wcm_restrict][wcm_nonmember plans="53537, 25542, 25653″]
---
Hi there! Gain access to this article with a StrategyDriven Insights Library – Total Access subscription or buy access to the article itself.
Subscribe to the StrategyDriven Insights Library

Sign-up now for your StrategyDriven Insights Library – Total Access subscription for as low as $15 / month (paid annually).

Not sure? Click here to learn more.

Buy the Article

Don't need a subscription? Buy access to Organizational Accountability Best Practice 1 – Fact-Based Management for just $2!
[/wcm_nonmember]
Related content from StrategyDriven
https://www.strategydriven.com/wp-content/uploads/Facts.jpg
250
377
StrategyDriven
https://www.strategydriven.com/wp-content/uploads/SDELogo5-300x70-300x70.png
StrategyDriven
2008-06-12 21:01:00
2019-02-02 22:07:40
Organizational Accountability Best Practice 1 – Fact-Based Management