Top 5 Marketing Tips for Small Business Owners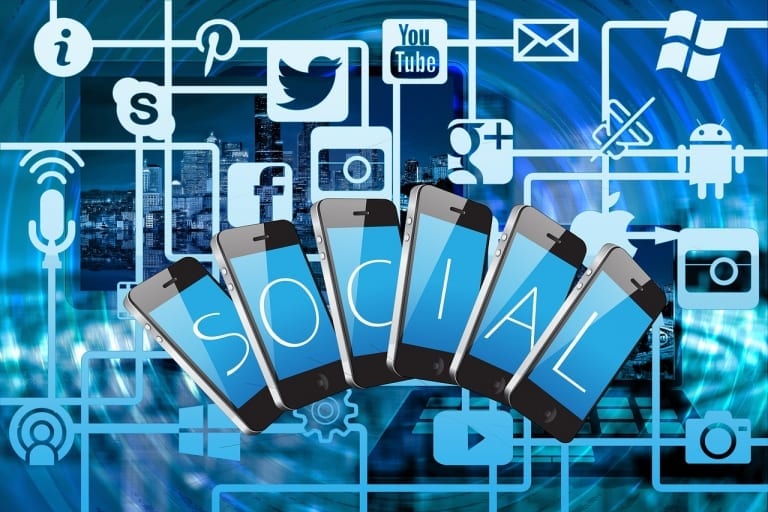 Running your own small business often means your budget is tight and one of the first cuts business owners make is in the marketing department. It is, however, possible to run successful marketing campaigns on the tightest of budgets, as long as you know what you're doing, that is. Finding the time to spend on promoting your brand can also be difficult. Many of you reading this will already be responsible for three or more areas of your business and adding marketing as well just adds to the pressure. With an effective marketing campaign, your business will get the attention it deserves and here are 5 tips to get you started.
Focus Your Attention on the Most Powerful Marketing Channels
There are an almost endless number of marketing channels to choose from, which makes things very difficult for the small business owner. Trying to use them all would be a complete waste of time, money and effort. Experimenting is probably the best way to find the most effective way to market your business but where to start? For a business-to-business service provider, the most popular channel for connecting with potential buyers is LinkedIn. It's also a great channel for publishing and promoting articles and company news. Instagram is going to be better for someone running a photography, crafts or fashion business, together with local SEO.
Email marketing is one of the most effective marketing strategies if you want to stay in touch with your customers. You might have thought they would find emails a bother, but an amazing 83% of people admit to preferring it as a channel for receiving promotions from a brand they trust. With the help of the right tools, you can integrate email software with your website. Collecting email addresses of potential customers is made easy with website pop-ups and contact forms. Once you've got a list of potential customers on your email marketing list, you can work on building a relationship with them through your campaigns.
Work on Improving the Customer Experience
All power rests with the customer whether you like it or not. They have the power to make or break any kind of business, so it makes sense to keep them on your side. Improving the customer experience means they're going to choose you rather than go with your competitor. The focus seems to have shifted away from what you provide or offer and is instead directed toward how you provide or offer it and what else you can give your customers. It can be difficult figuring out how to deliver amazing customer experience.
The first step is to know your customer. If you don't know your customers, how are you going to fulfill their needs? Then you need to think about how you want your customers to feel when they interact with your brand. When you've answered these questions, you can move on to making your experience the best possible.
Customers like to feel a company they're doing business with understands their needs. That's why it's important to customize your experience wherever possible. A good example of this is to send email marketing campaigns to customers based on the items they've purchased from your company. Include birthday and anniversary greetings and promotions. If you remember their purchasing preferences, you'll be able to make suggestions when they visit your website or store.
The aim is to make your customers happy, and another good way to do that is to solve their problems before they happen. Being able to proactively solve problems and stay one step ahead of your customers means you will have created a seamless customer experience and stay in control of it at all times.
Clean Up Your Presence and Make Sure It's Consistent
If you've been in business for a number of years, it's likely you've already got an online presence but how accurate is it? Do you have any social media accounts you no longer use or blogs that are outdated? Have you changed your branding several times and not done anything about the old information online? What about your NAP information? NAP stands for name, address, and phone number and it's important to be consistent and accurate across the internet. As well as it being listed on your own website, it's also in a variety of local listings. If any of this information is incorrect or inconsistent, it can affect your organic search rankings and make it more difficult for potential customers to find you. You can find out more easily online, and read more here for some guidance.
Invest in a Social Media Strategy
Are you currently using social media for your promotions? Were you aware that this isn't a very effective way to market your business and can actually turn them off and make them tune out your posts? Your customers are more likely to take notice if you provide valuable content for your target audience and focus more on the social aspect of social media. If you engage with your audience via social media, you're building trust and brand loyalty rather than simply advertising the latest deals.
Also, remember that the more active you are on social media, the higher the probability that the right potential customer will see you. Create conversations, tell stories and keep it on the brand.
Consider Visual Content Marketing
They say content is king and the written word can definitely be very powerful. For 2019, however, visual content is bigger and better. It has been predicted that more than three-quarters of businesses are going to be relying on it very heavily as part of their marketing efforts. Visual, in particular, video content is proving to be a very powerful way to get your message across, have a wider reach and be more engaging for your visitors. You don't have to be the next JJ Abrams either. It's possible to shoot videos using your smartphone and edit them using one of the many free apps available online.
With these 5 tips, you're ready to promote your business in 2019 and beyond.
Related content from StrategyDriven
https://www.strategydriven.com/wp-content/uploads/social-3064515_1280-1.jpg
853
1280
StrategyDriven
https://www.strategydriven.com/wp-content/uploads/SDELogo5-300x70-300x70.png
StrategyDriven
2019-04-17 16:00:56
2019-04-17 00:53:10
Top 5 Marketing Tips for Small Business Owners