How to Start a Used Car Business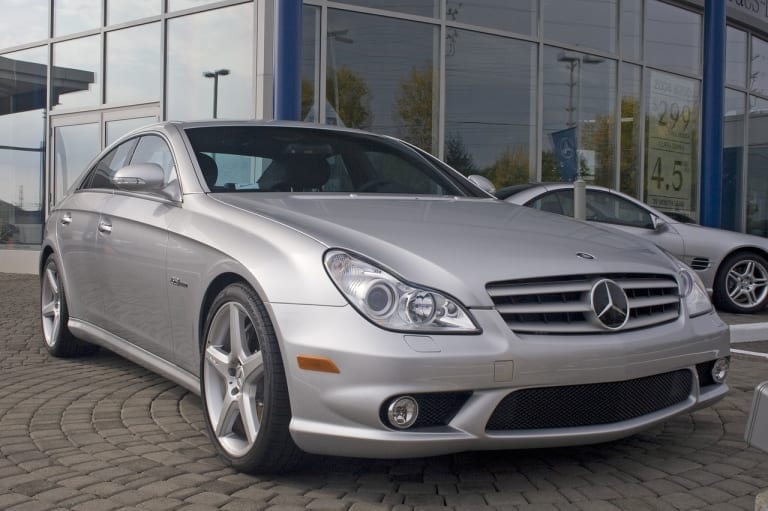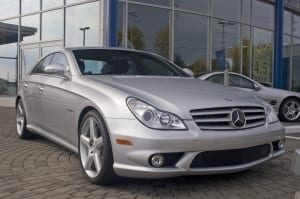 For some people, starting an independent used car business is the perfect combination of a love of cars and great business skills. Or, at the very least, a desire to develop great business skills. However, building a used car business from the ground up is not as simple as finding cars and selling them on. It's not even enough just to know everything about cars and their features; you also need to have a sound understanding of business finances, licensing and legal requirements in terms of permits and taxes. To run a successful business, you also need to get to grips with marketing strategy, techniques and advertising standards you need to comply with.
A big decision you'll be faced with early on is the choice between starting a car dealership franchise or your own independent used car business. Franchises often require a larger investment upfront to purchase the franchise rights and will be a bigger operation in general. Independent businesses are often the less costly option and can source their vehicle inventory from several places, but this option is by no means an easy one.
Create a Business Plan
A business plan is crucial and should be created before you make any financial or legal commitments. You need to research and analyze the used vehicle industry, including your competitors. The plan should include your projected budget and foreseeable costs. The process of writing your business plan will highlight any potential pitfalls or problems in the business model.
Finance Your Business
Most new business owners need help when financing a start-up. You can do this by finding an investor or taking out a business loan. Your personal credit score and history will be considered when you apply, so make sure everything is in a positive state before you do. This is where your business plan comes in again, as lenders and investors will want to know when your business should start returning a profit.
To establish your business, you will need to form a corporation, partnership or LLC. This is a process which incurs legal fees and applies for a business license. In addition, you need a vehicle dealer's license from your state's Motor Vehicle Administration by demonstrating you meet all the necessary criteria. This includes the size of your premises, the location, your opening hours and any signage you will be using. Your license will enable you to sell certain types of vehicle such as used or new, car, truck, RV or motorcycle. You will also need to get a surety bond which means your customers are financially protected when buying from you, should you fail to meet your obligations. Both your license and surety bond will cost money, but this varies from state to state. You'll also need to pay for Business Liability Insurance on an ongoing basis.
Every new business has start-up costs to consider from renting your premises and finding your inventory to outfitting your office with equipment and paying the wages of any employees. The rent you pay will usually be calculated by square feet and prices will vary depending on where you choose to locate the business. Don't forget to budget for your marketing and advertising activities as these will be key in getting your business off the ground. Each vehicle you sell will also need dealer plates; the cost of this will vary from state to state.
Get Your Sales Tax Permit
You need to contact the Controller of Public Accounts in your state to get your sales tax permit. Each state will have its own process and schedule for collecting the tax on each vehicle you sell.
Get the Best Location
It's likely that you'll be leasing your premises rather than buying in the early stages. The premises you choose should be easily accessible and have adequate space to accommodate both the vehicles you're selling and the vehicles of your customers. Visibility is key to increase the awareness of your business in the local area.
Recruit Staff
Depending on the size of your business, you'll need staff to help you sell vehicles and to help with the general running of the business. Your salespeople should be friendly and outgoing with experience in selling either vehicles or other high-priced items. You should also consider hiring someone who can carry out vital maintenance on the vehicles, so they are ready for sale.
Build Your Inventory
A big step in setting up your business if finding vehicles to sell. This can be done by advertising in trade publications, online trade websites or local papers, placing signage outside your dealership that you're looking to purchase vehicles, or you can proactively approach people who may wish to sell. Your family and friends may well have contacts or colleagues looking to sell a vehicle. You could also respond to private adverts or attend vehicle auctions where you can buy vehicles in good condition.
Of course, you don't have to stick to local vehicles when building your inventory. You could bring in vehicles from all over the country, but you may need to consider vehicle transport services to ensure they arrive at your premises safely and without adding mileage. You can learn about car shipping in more detail on the Freedom Auto Transport website.
Devise a Marketing Strategy
Once your business is open, you'll need to find some customers. You should have a website, be active on social media platforms and consider online advertising as well as print advertising in magazines and newspapers. If you don't have experience in marketing, you may want to contact a specialist marketing firm which can help you build your brand. Eventually, you may be able to employ a dedicated marketing professional in your team. Here is a guide to start-up marketing to get you started.
Organize a Launch Celebration
A great way to kickstart your business in the local community is to organize an event to celebrate your opening. The attractive you can make the event the better so consider serving food or refreshments and some entertainment. It's a great opportunity to not only invite local people and other businesses to do some networking and hand out literature, but also to invite the local press. A new business launching in the local area is always newsworthy, especially if you can make the event as eye-catching as possible.
Related content from StrategyDriven
https://www.strategydriven.com/wp-content/uploads/car-2683883_1280.jpg
851
1280
StrategyDriven
https://www.strategydriven.com/wp-content/uploads/SDELogo5-300x70-300x70.png
StrategyDriven
2019-04-23 13:00:33
2020-02-16 20:05:20
How to Start a Used Car Business