Keyword Research for Small Business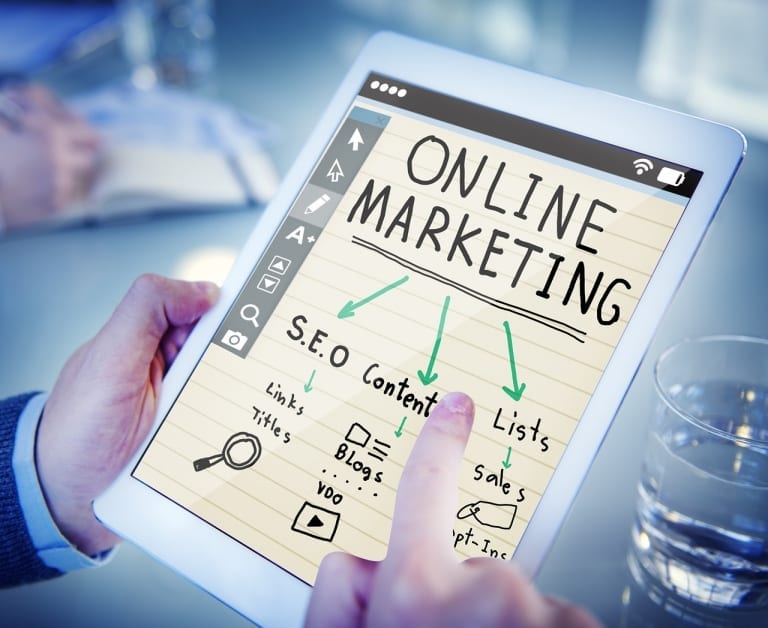 As digital is taking over the lives of pretty much everyone, SEO and SEM are becoming a more competitive and intricate industry. As everyone is competing for the same 'prize' with many different approaches to going about winning. One of the biggest advantages to SEO and SEM is that the size of a business doesn't determine how well it ranks in organic rankings. This is decided by its relevance, content and the trust Google has that the site provides a near perfect answer for the search term.
For those building the digital face of their business having decided to take on the challenge alone, here is some information from a SEO marketing agency that should help make this feel a lot easier.
What is a keyword research and why should you do it?
A keyword research is the term used for undertaking research in finding out what words and phrases people use most often when searching in Google and looking for specific items/services/pages etc. Understanding these keywords will give those trying to rank higher and reach more customers a better idea of which words are being used by their target audience, how often these words are being used and how hard it will be to rank highly for these words. Combining this knowledge with a solid strategy will enable you to compete for those selected keywords in the organic search results.
What do I need to run a keyword research?
Apart from time and an enthusiastic approach to hard work, you will need a tool that will help provide you with the details to understand each keyword. Moz, one of the most trusted sources in this industry, has their own tool called Keyword Explorer that will enable you to get a good initial idea of you websites keyword needs. There are plenty of other tools out there that with paid subscriptions can provide you with detail that you could spend an eternity looking at.
Where do I start?
All keyword research projects begin with a single word/idea/experience. If you have worked in your industry for a long time and frequently answer the same questions, look for a word that continually pops-up in these conversations. From this individual word you can begin to evolve your search around it finding similar combinations and variations of this search word. Do this for however many individual key terms you come across until you feel you have a good "seed" list. From here you will use your selected tool to find out how popular a term is, the perceived difficulty to rank for this and other similar keywords that might provide better results.
1. Run a keyword research for your website
By running a keyword research for you site you will find an idea of your strengths and weaknesses in terms of rankings. Be sure to know that your website meets the needs of potential customers. Furthermore, think about splitting the keyword you find between where a customer is in their journey, are they just finding out about a product, are they doing further research, or are they now looking specifically for you or a provider of this product. Use tools similar to keyword explorer, such as SEMrush, to understand their volume, your positioning etc.
2. Identify your competitors
Who your competitors are online may differ greatly to those offline. You are suddenly competing on a larger scale with business across the county, region and country. You can find these competitors by simply searching for the keyword terms you are ranking for and those you want to be ranking for. Your competitors are all those in the top 20. To understand more than simply keywords about a competitor it is useful to look at the 'strength' of their domain. This agency believes Trust Flow is the best metric and provides a better understanding of a website than DA can provide. If you need to know more, this article explaining Trust Flow is fairly thorough.
Beyond these other measures, of which there are a few, you'll need to decide whether you have the capacity or budget to invest in going after these top ranking spots or will be happy with appearing between 10-20
3. Compare competitors to find keyword gaps
Thankfully there are tools for this task, as there seems to be for everything, that allows you to find keywords that your competitors aren't ranking for that could be fruitful for you. After these tools provide a list there is still a fair bit of analysis to be done by you.
4. Decide on the keywords you want to focus on
Taking your potentially long list of good potential keywords, you now need to cut it down to those you will be able to focus on. You need to understand if you are able to rank for each individual keyword through website strength, content building and backlinks.
As mentioned above, cutting these groups into categories based on the users journey will help you cut down your list. Once this list is in place, create a content strategy that covers these keywords and their topics completely. Once again, Moz has a very good guide on keyword clustering that should help.
5. Start ranking for the chosen keywords
It sounds much simpler than it really is, but if the right steps have been taken you'll begin to see vast improvements in your rankings, and even if the improvements are small you know you have begun to do something right and that you are able to start positive change in your digital business.
Related content from StrategyDriven
https://www.strategydriven.com/wp-content/uploads/online-marketing-1246457_1280-1.jpg
1047
1280
StrategyDriven
https://www.strategydriven.com/wp-content/uploads/SDELogo5-300x70-300x70.png
StrategyDriven
2019-05-22 07:00:34
2019-05-22 17:33:18
Keyword Research for Small Business