How to Use Outsourcing to Boost Your Profits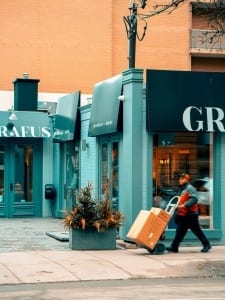 Outsourcing is a word that's used a lot in business articles and guides for business owners, but is it really worth considering if you only have a small business or are a sole trader? If you think of outsourcing as something that only medium to large companies need to do, you're missing out on a powerful way to boost your profits, because the benefits of outsourcing have no relation to the size of your business.
Because of its association with more sizeable businesses, outsourcing tends to be viewed as a situation where a whole section of a large corporation or organization is subcontracted to another company. For example, a hospital that pays a specialist cleaning company to undertake all the housekeeping duties.
There could be fifty or a hundred employees taking care of the hospital with not one of them being employed directly; the hospital pays the cleaning company, and the cleaning company deals with staff management. The hospital director gets a clean hospital without having to worry about looking after staff, equipment, recruitment, rotas, and all the other responsibilities of doing the cleaning in-house.
The test of whether outsourcing can work for you is to examine the numbers, which will tell you if outsourcing is viable in your circumstance or not. You may be a small business with a handful of employees or someone who works alone out of their back bedroom, but the same financial calculations are as applicable to you as they are to the hospital director. The bottom line is, can you earn more in the time it takes you to perform a task than it would cost you to pay someone else to do it? That's the essence of how outsourcing boosts your profits in a nutshell.
In practice, what it means is that if your profit is $35 per hour as a freelance researcher, and it costs $20 an hour to employ an assistant to do all your admin, every hour you spend doing admin is costing you $15. If you spent those hours doing more paid work, you could have all your admin done for you and still be making money. In some cases doing tasks yourself could well be costing even more if you don't have the skills to complete the task effectively and efficiently.
For instance, if you do all your own SEO, that could be taking you five hours each week, so straight away you've got the difference between how much you're losing by not earning, and the cost of outsourcing the task. However you've also got the loss you're incurring by spending more time than an expert would, and not being as effective as an expert at optimizing your business presence. By outsourcing to a specialist like Orlando SEO, you can devote more time to earning, and have a better return on the investment than you'd get if you carried on trying to do your SEO yourself.
Have a look at what you're doing that could be done by someone else, and see how much it would cost to outsource those tasks. Even if you just take on a remote assistant to do two hours a week, if you make $35 an hour and pay them $15 an hour, over a year you'll boost your profits by over $2,000 a year!
Related content from StrategyDriven
https://www.strategydriven.com/wp-content/uploads/architecture-building-city-2047397.jpg
1706
1280
StrategyDriven
https://www.strategydriven.com/wp-content/uploads/SDELogo5-300x70-300x70.png
StrategyDriven
2019-06-21 16:00:35
2019-06-22 11:45:42
How to Use Outsourcing to Boost Your Profits