Decision-Making Warning Flag 2 – The Silent Nod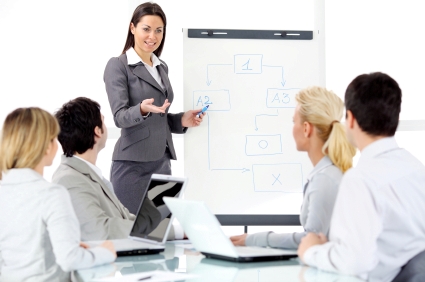 All too often it is not clear to executives and managers that they are in a decision-making situation. In many of these instances, they find themselves attending a briefing during which the presenter makes a recommendation for which he or she is seeking approval. As the presentation goes on, the briefing attendees listen attentively and nod silently. No verbal decision is communicated but the nodding continues. At the end of the presentation, the presenter is songs adulated for making a thorough presentation and providing an insightful recommendation. There is applause. Exiting the meeting, the presenter remembers the affirmative statements and, most importantly the silent nods. These now become the unintended affirmative decision the presenter sought and the leaders failed to recognize they were making.[wcm_restrict plans="49479, 25542, 25653″]
Two issues exist… First, it was unclear that a decision was being sought. Second, it was unclear that a decision was being made. The presenter faded to adequately communicate the desire to have a decision made. The leaders provided compliments and praise without stipulating that no action was to be taken until approved. Further, the presenter did not communicate an intention to act. Thus, the unintended decision was made and acted upon.
Silent nod decision-making is an all too common problem. As leaders, it is our responsibility to ensure our non-verbal communications do not convey an unintended message; one that can have undesired consequences. While not all inclusive, the four lists below, Process-Based Warning Flags, Process Execution Warning Flags – Behaviors, Potential, Observable Results, and Potential Causes, are designed to help organization leaders to recognize whether their accommodate silent nod decisions. Only after a problem is recognized and its causes identified can the needed action be taken to move the organization toward improved performance.
Process-Based Warning Flags
Decision-making processes do not require positive, authority driven decision affirmation or denial
Decision-making processes involving senior level authorization do not require sign-offs
Decision-making training programs do not coach those seeking option approval to gain positive acceptance
Process Execution Warning Flags – Behaviors
Decision-makers overly rely on body language to convey approval or disapproval for decisions
Decision-makers do not coach individuals relying on their body language to receive positive authorization
Leaders assume the role of passive listener; abdicating their decision-making authority to option presenters and subordinates
Potential, Observable Results
Subordinates initiate actions without approval or appropriate funding
Organizational resources are diverted to uncoordinated and unapproved initiatives causing a loss in effective productivity and organizational alignment
Initiatives implemented lack executive support causing worker confusion and frustration and leading to the project's failure
Unauthorized action is taken that results in adverse safety conditions, financial loss, and regulatory violations
Potential Causes
Decision-makers deliberately avoid providing verbal or written decisions in order to avoid outcome responsibility
Leaders use the silent nod to avoid accountability for their decisions
Executives and managers inappropriately assume their subordinates understood their decision intentions via visual signals
Organizational leaders desire implementation of the requested action but know that doing so violates a policy, procedure, or requirement
[/wcm_restrict][wcm_nonmember plans="49479, 25542, 25653″]
---
Hi there! Gain access to this article with a StrategyDriven Insights Library – Total Access subscription or buy access to the article itself.
Subscribe to the StrategyDriven Insights Library

Sign-up now for your StrategyDriven Insights Library – Total Access subscription for as low as $15 / month (paid annually).

Not sure? Click here to learn more.

Buy the Article

Don't need a subscription? Buy access to Decision-Making Warning Flag 2 – The Silent Nod for just $2!
[/wcm_nonmember]
Related content from StrategyDriven
https://www.strategydriven.com/wp-content/uploads/SilentNod.jpg
282
425
StrategyDriven
https://www.strategydriven.com/wp-content/uploads/SDELogo5-300x70-300x70.png
StrategyDriven
2019-02-24 21:31:37
2019-02-24 21:31:37
Decision-Making Warning Flag 2 – The Silent Nod