How to Boost Your Retail Store Sales with Task Automation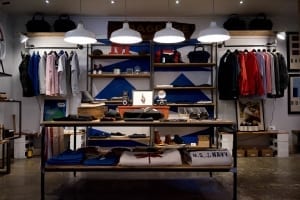 Every business owner needs a little more time and money on their hands. But both resources can be hard to come by, especially if your everyday tasks are bleeding you dry.
Enters task automation and you can save the day and your sanity. Task automation saves you a lot of time and money, while allowing you to close more sales on autopilot.
Thanks to automation, you can effectively boost productivity, lower costs and offer better customer service online and offline.
With a clever automation strategy, your cash registers keep ringing and you spend less time on mundane and repetitive tasks.
At the end of the day, you end up with more time and money to channel towards business growth. And when you hit your growth goals, automation scales with you making your job easy.
With the preamble, continue reading to learn how you can easily boost sales in your store(s) with task automation.
How to Use Task Automation to Boost Sales
Automation uses software to carry out most of the tasks that were traditionally performed by a team of people.
Nowadays, and thanks to advances in technology, you can automate many tasks including marketing, lead nurturing, sales, daily operations and customer service among others.
In the following section, we cover several areas you can automate in a bid to increase sales while saving tons of time and money.
That out of the way, let us get down to business.
Marketing Automation
Businesses spend a huge amount of money marketing their products and services. Usually, most businesses don't achieve the desired ROI thanks to poor execution, human error and so on.
Automating your marketing strategy can save you a lot of money and time. If you run a website for your store (and you should), automating your marketing efforts include adding features such as newsletters and social media.
Once a visitor sign ups to your newsletter, you can send them automated emails to convert mere subscribers to ready-to-pay customers. To automate opt-ins on your website, you can use a service such as OptinMonster and Thrive Leads among others.
If you didn't know, email is a powerful marketing channel for online and offline businesses. You can easily send automated offers to your customers, which can boost both online and instore purchases tremendously.
Most email marketing providers offer you automation with a basic plan. For popular players in the industry, checkout MailChimp, AWeber and Campaign Monitor among others. Once you sign up, you can offer free content on a regular basis to win over customers, a practice known as content dripping.
Further, you can schedule social media posts that feed your social media marketing campaigns on autopilot. You don't need me to tell you that posting on various social media platforms daily can eat up a lot of your precious time.
To be on the safe side, you can pick a few hours to schedule a month's (or a year's) worth of social media posts, and automate everything with a tool such as Hootsuite or BuzzSumo among others.
Lead Nurturing
Lead nurturing involves actively participating in the customer's journey from lead acquisition to purchase and beyond.
Many first timers to your businesses aren't ready to purchase. However, you can turn the tables in your favor by automating lead nurturing – the process of converting a mere visitor to paying customer.
For starters, you must respond to contact requests immediately. If you delay your responses to customer queries for more than 30 minutes, you are 23X more likely to lose leads left, right and center.
What to do? Automate the contact process. How? Automate email/SMS responses that are sent out as soon as the visitor contacts your business.
As soon as you send out the canned response, automatically assign the lead to a sales rep who then follows up immediately. The prospect appreciates the fast response times, and you smile all the way to the bank.
Additionally, you can incorporate an automatic system that helps you to master phone calls. Such a system allows you to win leads you'd have otherwise lost due to phone tag.
On top of that, follow up with networking connections to generate more leads. However, following up manually can cost you a lot of time. You can automate the whole process, so you can follow up on prospective customers while saving time.
You can automate lead nurturing using a combination of tools such as email marketing, LeadSquared, Zapier and so on.
Sales Automation
Netting that one elusive sale doesn't end with lead nurturing. Once you or your team has qualified a lead, it's time to move on to the next phase; closing the deal. But inefficiencies can arise and kill the sale when you're so close.
Your best bet is to automate the sales pipeline. There are couple of stages involved in closing the sale, and the fewer problems you have in the workflow, the better your bottom line.
A typical sales pipeline involves four main stages namely:
Identifying the new opportunity harnessed via lead nurturing
First contact when you or your sale representatives contact the prospect
Engagement, where your team finds out the prospect's needs
Qualification, when the sales representative goes full throttle and closes the deal
To avoid problems, it's best to automate the sales pipeline, such that the sales team focuses entirely on the hottest leads, without wasting time on trivialities.
With a great sales automation strategy in place, your sales team can move the lead from stage to the next without any hiccups, saving you plenty of time and money.
On top of that, you should also engage with interested leads who are not ready to buy yet. With a little automated persuasion, you can convince such leads to make the leap and become a customer.
Other than that, always welcome your new customers with automated welcome emails/SMS/phone calls. A huge chunk of customers loves welcome emails, and if you do your homework, you can even score repeat business automatically without trying hard on your part.
For sales automation tools, we recommend EngageBay sales CRM, Pardot, Hubspot Sales, and Keap (formerly InfusionSoft) among others.
Office Operations
Daily office operations can take a lot of time. On top of that, many stores don't carry out next-day tasks, which results in huge losses. The best scenario for all businesses is to boost employee engagement and productivity.
And did you know you can leverage the power of automation to boost employee engagement, productivity and achieve consistent store execution? That's right, you can automate plenty of instore tasks to save time and money, boost employee morale and promote effective customer service.
You can easily automate tasks such as office communication with a tool such as RetailZipline. Additionally, you can use the same tool to automate sending and receiving of important documents, set up daily task checklists, and foster store participation via surveys.
Other than that, you can automate inventory tracking (you can use Zoho Inventory), job applications, employee onboarding (you can use RetailZipline) and so much more.
Other Areas
You can further automate areas such as:
Events such as instore sales or networking events
Ecommerce including tasks such as recovering abandoned carts, updating credit card numbers, generating repeat business, etc.
Customer service such as making it easier for customers to seek help, gauging client satisfaction, asking for referrals by offering small gifts e.g. coupons, remembering client birthdays, and cleaning your email lists among others
Conclusion
Task automation can save you a lot of headaches, time and money. Provided you know the right strategy and tools to use, you can easily automate your business.
As a store manager, HQ or district leader, it is important to invest in task automation to take your business to the next level.
Have concerns, suggestions, favorite tools or questions? Please share in the comments. Cheers to happy automating.
Related content from StrategyDriven
https://www.strategydriven.com/wp-content/uploads/store-984393_1280.jpg
854
1280
StrategyDriven
https://www.strategydriven.com/wp-content/uploads/SDELogo5-300x70-300x70.png
StrategyDriven
2019-09-25 16:00:16
2021-01-06 20:48:08
How to Boost Your Retail Store Sales with Task Automation