You've got to be pretty brave to start a company. The failure rate is pretty high, it's a lot of hard work, and, if it goes wrong, you might find that you're in a difficult position. However, it's probably not fair that people are punished for trying something and failing — the hit to their pride will be hard enough, must they really suffer in other ways too? We think not. There are ways that you can limit your risk when it comes to running a business. We take a look at a few ways how below. Incorporate them into your business strategies, and you'll find there's a reduced chance of your business having a negative impact on your life.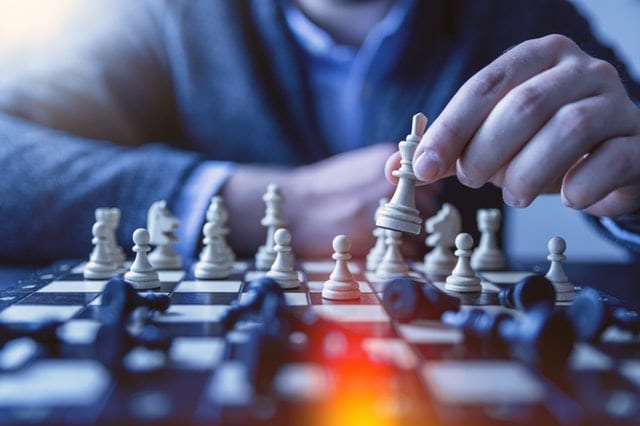 Do Your Research
It all begins with your initial research. You could save yourself a lot of potential heartache and trouble by simply ensuring that what you're trying to establish is, indeed, a good idea. Too many companies begin trading before figuring out whether there's a demand for their products or services, who the competition is, and so on. If all the evidence suggests that it's not a great idea, you should pull the plug.
The Right Set Up
It's recommended that you limit the legal risk that you could face if your company isn't as successful as hoped. You can do this by having the right set up for your company. As a business owner, an LLC offers the highest level of protection. Your business debts will stay tied to the business, rather than to your name. Similarly, if there's an issue of negligence, then your assets could be at risk, even if you were only indirectly involved. It's much better to set up as an LLC, rather than a sole proprietorship, with which your company's debts would also be yours.
Stringent Quality Checks
Of course, while you can protect yourself financially and legally, there's no hiding when it comes to your reputation. If your company is involved in an accident that was verifiably your fault, then it won't just be your business that it affects – your name will be affected, too. As such, it's imperative that you're conducting stringent quality checks to ensure that everything is safe and high-quality. It's when corners are cut and checks are not carried out when troubles can arise.
Legal Matters
You might think that everything is going smoothly for your business, only to discover that you're in trouble with the authorities. Why? Because you were lax when it came to your company's legal matters. Because of the threat that unlawful practices can bring, it's recommended that you outsource the jobs to a law firm. They'll make sure that everything is watertight.
Keep Things Separate
Finally, for your own sake, ensure that you're keeping your business and personal finances separate. There are plenty of advantages to this, but one of the most important is that it makes it much easier to manage your money, and to ensure that you're not screwed should your business flop.
Related content from StrategyDriven
https://www.strategydriven.com/wp-content/uploads/person-s-playing-chess-1040157.jpg
426
640
StrategyDriven
https://www.strategydriven.com/wp-content/uploads/SDELogo5-300x70-300x70.png
StrategyDriven
2019-11-15 09:00:09
2019-11-15 15:43:39
How to Limit Personal Risk When Starting a Business