8 Surefire Ways to Jumpstart Growth using Trade Shows Event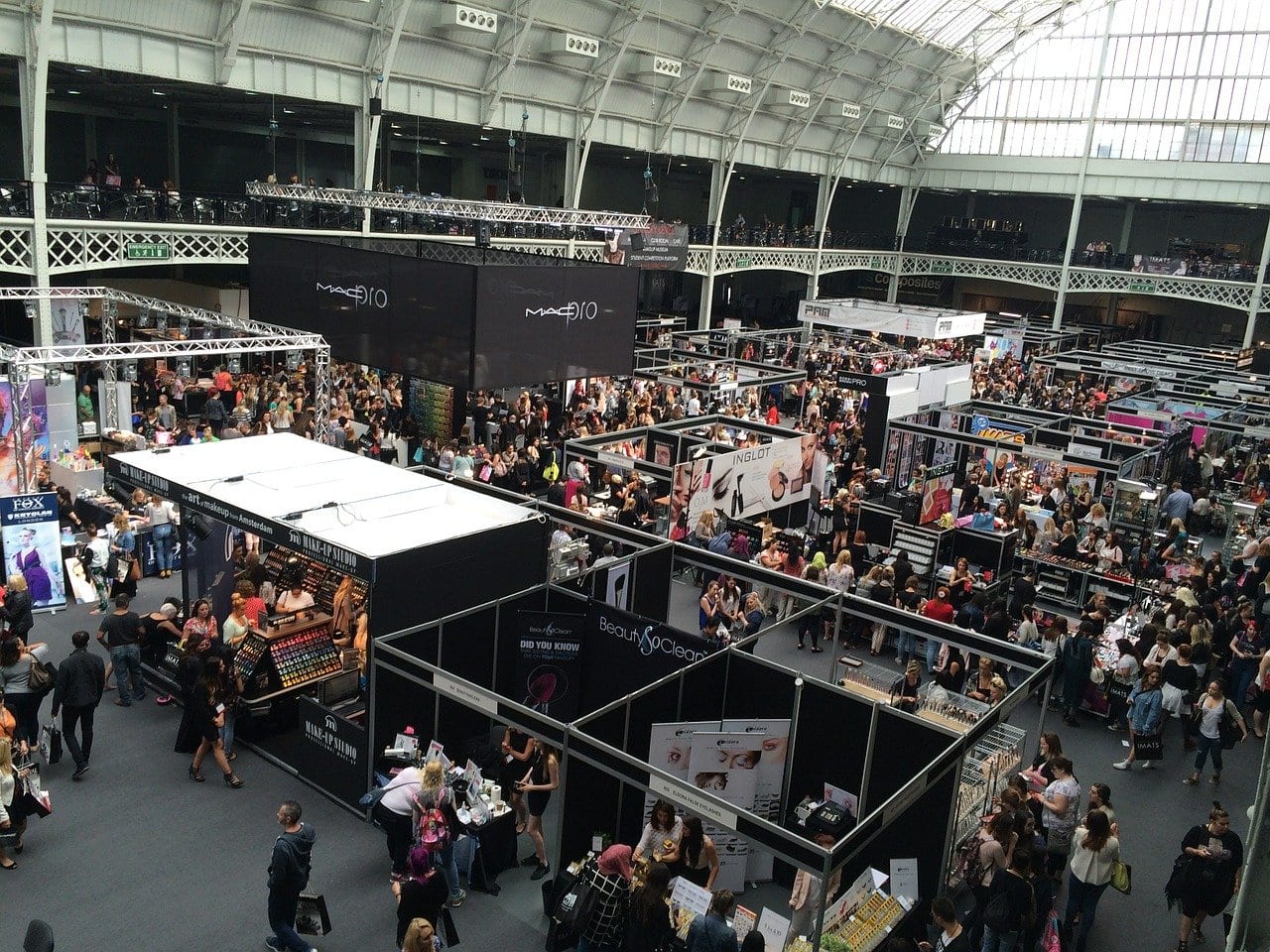 Developing a strong presence is critical for small businesses in California. And, trade show can be the ultimate way to achieve this goal. Right from enhancing visibility to establishing credibility, trade show can be the ideal platform to kick-start your business. To begin, either you can choose a creative booth or a winning trade show displays to create the truly awe-inspiring moments for the passersby or choose event signage ideas which are creative and unique in all respect. Anyway, Trade shows works incredibly to target your prospective customers and harnessing it to get word out for your business is the pathway to the next level.
Why You Need Trade Shows?
Trade shows in West Coast offers limitless possibilities and is really worth the time and money you pour in to create groundwork for your startup. Not only you get great visibility and exposure but also the valuable feedback from the customers itself. Plus, there are other great opportunities such as creating a strong business network and keeping an eye over the competitor as well. Moreover, there are relentless opportunities that ready to be embraced; all you need to do is to be on the right place at the right time. And, here are some excellent ways to do this. Take a look!
1. Create Relationships and Contacts
As a matter of fact trade shows brings future or potential customers closer by generating interest in your product or services. Another critical reason, business owners can easily communicate and take feedback about their products from visitor's in-person and could also allow them engage with their product. Not only does it allows customers to share their feedback but also assist you to perceive your product from the customer's point of view. Apart from it, you stand chance to interact with investors, and financial assistance provider.
2. Exploring the Possible Sales Opportunities
Being a highly targeted and profitable business arena, trade show offers incredible opportunities which can be easily converted into sales. With exclusive planning and an appropriate strategy, it's quite easy to compel and convince to attend the fair and eventually invest in your product and services. Apart from the engagement and interaction, it is a great way to reach out to visitors in a bid to influence to buy your products and ultimate gaining more sales.
3. Improving Skills and Welcoming a Learning Experience
A lot of trade shows have this additional program that aims at educating people about the programs and businesses participating in it. So along with knowing your audiences better you will also get to know your competitors well. Trade fair can be a great opportunity for you to understand the strategies well as the prevalent business trends that can help your business to grow and prosper.
4. Spreading Brand Awareness
This is the most visible but the most undermined opportunity presented by the trade fairs. A huge proportion of companies join the trade fairs and expos to make their brand visible among the clients and customers. The more people see your business the more they try to buy them. If you are just a blooming startup then spreading brand awareness with these trade fairs can be an exceptional way to be known among people. Hiring a promotional modeling agency is a great idea too to attract, engage, and create lifelong customers.
5. Build a Customer Base
Staying competitive in your space and consistently dominating the sphere would require more than just advertising, product improvement, and market expansion. Your entire business revolves around customers not around your products, so your focus should be largely on getting more and more customers rather than tweaking your products. Possessing and maintaining a massive customer base could be crucial in regards, not only does it help in sustaining your market footprints but also keep the steady cash flows going. So, it is essential for new business to put more efforts in building a customer repository that you can easily tap in using email marketing. Trade shows can help in getting more leads by assisting in building a targeted customer list and also to generate extremely qualified leads.
6. Be Cost effective
At times, the success is more about keeping things simple rather than making them complex. For small and medium business, staying within their means plays a significant role in keeping resources and efficiency to the maximum. Trade shows here an advantage over other advertising medium in terms of cost per acquisition. With trade shows, the number of attendees, visitors, and buyers are pretty high which reduces the cost per sale to a quite low margin. Hence, it offers a great return on your investment.
7. Increased Understanding
Trading shows go miles in winning the faith of the customers. With one-on-one interaction, customers are able to build a deeper understanding for your products or services. This is pretty much the reason why in a survey 74% people agreed that they are likely to purchase a product advertised in trade shows. It works wonderfully in bridging the gap between businesses and end user. People buy it more since they are more exposed to benefits, outcomes, and advantage of the product. Plus, they can suggest their valuable feedback which can transform the product a greater deal.
8. Research Competitors
While trade shows with too much hype are aimed at promoting product or services, it can be exquisite way to observe and determine the marketing tactics of your competitors. Take a note of their promotion strategy and incorporate the unique elements that are missing in your campaigns to build more engaging and attention worthy campaigns. Doing this process ensures that you become a key player in your niche and always stay ahead of your competitor.
The bottom line
Trade fairs could be a showstopper when it comes to developing your brand recognition and awareness. Therefore, each of your actions and advertising campaign should revolve around the interest of customers and using it to your advantage. Eyeing for something remarkable and noteworthy not only be beneficial but also will be fruitful in the longer run.
Related content from StrategyDriven
https://www.strategydriven.com/wp-content/uploads/imats-450959_1280-3.jpg
960
1280
StrategyDriven
https://www.strategydriven.com/wp-content/uploads/SDELogo5-300x70-300x70.png
StrategyDriven
2020-03-07 14:00:31
2022-03-09 15:57:18
8 Surefire Ways to Jumpstart Growth using Trade Shows Event