Property Investment 101: What Is a Real Estate Broker?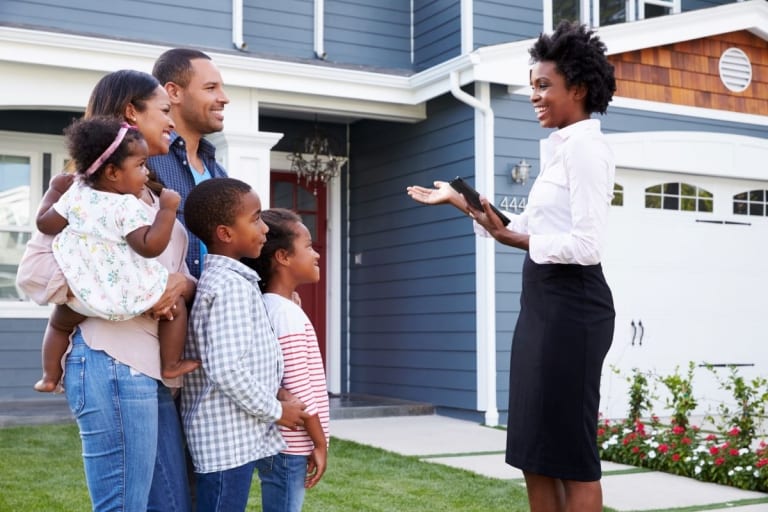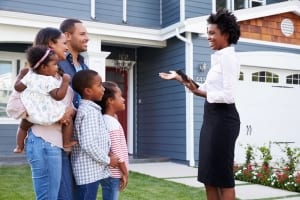 Many millionaires say one of the best ways to get rich is to invest in property.
That sounds like a solid plan and easy enough to pull off. But the actual process of buying a new property can be very technical and difficult to work through. Which is exactly why you may need a real estate broker.
Let's take a deeper dive into what is a real estate broker and how they can help you.
What Is a Real Estate Broker?
There is some confusion among people new to the real estate industry regarding the titles "real estate agent" and "real estate broker". They are, in fact, two different jobs.
A real estate agent is the bridge between the prospective property and the potential buyer. Agents often handle a lot of the research part of buying by matching listings to their client's needs.
They work with the agents from the other side of the sale to find a deal that works for everyone. They then help their client through the closing process.
A real estate broker, on the other hand, takes their responsibilities one step further than an agent.
These individuals have completed more educational training than agents. In order to be given this title, they must pass another exam and be certified. This extra training includes deeper knowledge of real estate law and complicated transactions.
Real estate agents must work under a real estate broker. This is done to ensure that quality service is being given and standards are upheld.
A broker can work for themselves, work under another broker, or start their own brokerage. So they have a few more options than an agent or realtor.
What Does a Real Estate Broker Do?
The extra training that a real estate broker receives allows them to handle more during a property sale transaction.
A real estate broker can represent either side of a transaction (selling or buying) and each role comes with a few different responsibilities. Let's take a deeper look into exactly what do real estate brokers do.
Seller Transactions
When a real estate broker is helping a client sell a property their main goal is to ensure that the desired price is obtained.
One of the first ways they do this is by helping their client get the property ready to sell. They won't be doing the handy work, but instead, advise on things that could make the property more appealing.
Before someone can become a real estate broker they must be a real estate agent for at least three years. That time gives them a lot of experience in understanding what will help a sale and what won't.
After the property is ready, they then list it on the MLS and other real estate sites. The broker will handle the advertising efforts needed.
When an offer is made on the property, the broker will handle the delivery. They will then advise on how to proceed (either countering the offer, accepting, or declining). Once an agreement has been made, the broker will help their client through the whole closing process.
A broker is especially helpful in the sale of a complicated property. They will know the best course of action to receive the best outcome.
Buyer Transactions
The responsibilities of a real estate broker who is working for the buyer-side of a transaction are fairly similar.
Instead of helping to list the property, they will use a list of client needs to search available listings and find one that fits. The broker will help facilitate any walk-throughs and viewings of the property.
Then they will help their client submit an offer, work through the negotiations, and eventually through closing on the property.
Other Roles
One of the main roles of a real estate broker is to help others perform their duties in the real estate industry.
A principal real estate broker is in charge of all of the real estate agents in their office. As we mentioned earlier, a real estate agent must work under a licensed broker in order to comply with the law.
This broker will oversee transactions and step in whenever they become complicated or difficult.
Principal brokers are often involved in real estate broker sponsorship as well. Any new real estate professional has to work with an approved, qualified person to activate their new license. This type of mentorship sets them up for success.
When to Hire a Real Estate Broker?
Most often during the sale or purchase of a property, the client won't work directly with a real estate broker. They are more commonly involved with the big picture and overseeing all the agents in the firm.
It's really beneficial to hire a real estate broker when you are working with a more complicated scenario, though. This might include a foreclosure, a short sale, or a multi-part property.
These sales have different requirements under the law and a real estate broker will have the training to understand these requirements.
Though not necessary, working with a real estate broker can bring greater peace of mind through your transaction. Their extended knowledge will give confidence that the transaction will be handled properly.
Find a Real Estate Broker
Real estate investment is often a very smart financial decision. This type of ownership can have real, lasting positive effects on your financial health.
But this type of investment is also intimidating, and sometimes, complicated. When these transactions are more than you can do on your own, hiring one of the more than 465,000 real estate professionals can make a big difference.
Now that we've answered, "what is a real estate broker" you can find the right one to work with. And they can find you the right property to invest in!
If you are interested in learning more about how to achieve maximum success in business, check out our other articles!
Related content from StrategyDriven
https://www.strategydriven.com/wp-content/uploads/Property-Investment-101-What-Is-a-Real-Estate-Broker.jpg
800
1200
StrategyDriven
https://www.strategydriven.com/wp-content/uploads/SDELogo5-300x70-300x70.png
StrategyDriven
2020-05-11 19:00:46
2020-05-11 13:36:08
Property Investment 101: What Is a Real Estate Broker?