How to grow sales on a downsized marketing budget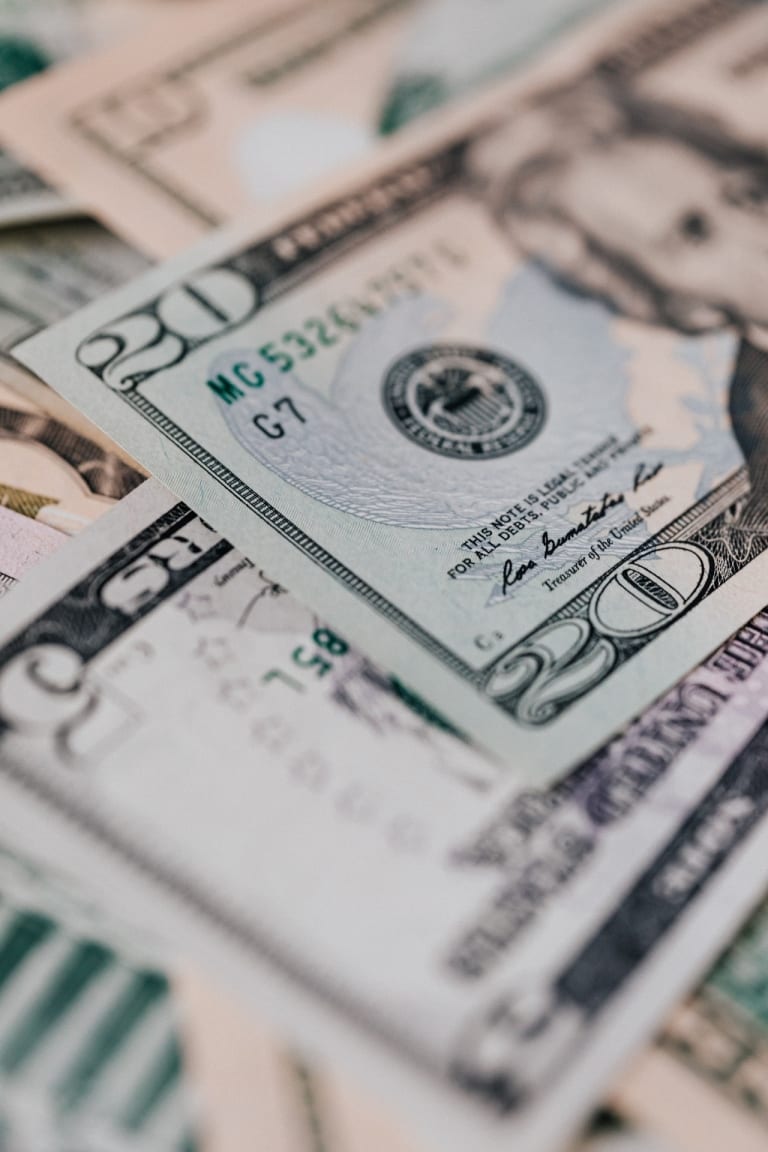 Businesses are often quick to slash marketing budgets in times of disruption, and the response to the recent economic upheaval has been no different. Global ad spend is predicted to fall by nearly $50 billion in 2020, with major organizations like Google cutting marketing budgets in half for the rest of the year. Most companies are either in startup or turnaround mode and looking to reduce expenses while maximizing the impact of their remaining resources.
Though marketing is largely seen as a "nice-to-have" versus an essential business function, it's actually a critical aspect of any business that works to drive sales. For organizations already struggling in the wake of the COVID-19 crisis, freezing or scaling back on marketing can have dire consequences on business growth when it's needed most.
How can business leaders confidently continue to invest in marketing during such a volatile time when both budgets and timelines are tight? The key is not necessarily to invest more in your marketing budget but to invest more wisely with strategic, data-based initiatives. That's where segmentation comes into play.
By using data you probably already have on hand to group your clients or customers based on their value to your business, it's possible to make the most of your digital marketing efforts to grow your revenue, fast. Though the concept of segmentation is nothing new, what is new is how quickly you can derive them and garner insights. In the past, investing in segmentation for your business could take months and millions of dollars. But with advances in technology, today it's possible to get it done in days, not months or years, and take immediate action on the insights to boost your bottom line.
Whether you're the leader of a startup without much digital marketing prowess yet, or a business that's had to make marketing cuts in the wake of the COVID-19 crisis, segmentation can help you spend less and make more by empowering your marketing team to:
1. Target the right people
Segmentation allows you to identify the shared characteristics of your best customers and create detailed personas to inform your approach. Most businesses will have several distinct high-value personas, which can be grouped by a number of segmentation techniques, such as demographics, geographics or psychographics (the way people think, feel or behave). For example, a luxury car dealership might segment its customers by the attitudes and beliefs that motivate purchases (the need for speed versus family safety), whereas a grocery retailer might segment customers by demographics such as their age, education or profession.
A common mistake is taking a cookie-cutter approach by spending the same amount of money going after your high-value customer segments as your low-value segments. By determining the margins each type of customer brings to your business, you can stop wasting resources on unprofitable segments and instead more strategically focus your marketing efforts on targeting the customer segments that will deliver the greatest ROI, such as lookalike or adjacent audiences to your high-value customers. What's great about digital advertising is that you can be incredibly specific about who you target. All the major platforms like Facebook or LinkedIn allow you to display ads to return customers, go after new audiences who are similar to existing customers or target an entirely new segment based on criteria you select.
2. Adjust your messaging
It's not only important to determine who you need to target through digital marketing, but also what you need to say to those valuable audience segments. Generic messaging will likely have your best customers scrolling past your ads or tossing your email in their junk folders, so take what you discovered in your research about your high-value personas and tailor your content accordingly.
How you communicate with one segment versus another may be wildly different based on several motivating factors. For example, young parents and well-off retirees might consider the same pieces of furniture from a high-end retailer, but their motivations for purchasing them are very different. While young parents are more likely to purchase furniture that holds up well to long-term wear-and-tear from kids and pets, retirees might be drawn to more expensive pieces because they feel they've earned nice things. Segmentation allows you to truly understand these unique (but equally high-value) groups and create different pieces of marketing content that speak directly to each one.
This may seem like an obvious step, but when is the last time you really performed a robust segmentation and used that to inspire your messaging? The information you uncover may surprise you — especially if you have never segmented in the past, or haven't for a long while. We have experienced such a significant cultural shift recently that the usual wants, needs and motivating factors of your clients or customers may have shifted as well. It might be time to take another look at your segmentation to craft more impactful messaging.
3. Tailor your product offering
In addition to who you're targeting and how you're targeting them with your digital marketing content, segmentation can also inform what you're offering. With consumer needs and concerns changing over the past several months, this ability to strategically pivot your products or services based on data is more important than ever before.
Perhaps your data reveals that one high-value customer segment desires a trimmed-down version of your product or service, while another prefers a more robust option. The best course of action might be to create a streamlined version and a premium version in addition to your core product or service, and then map these offerings to their corresponding segments throughout your sales and marketing efforts. But you won't know how to make this pivot until you really understand your customer segments and determine what needs they have.
Transitioning from a one-size-fits all marketing strategy to high-level segmentation, with the eventual goal of one-on-one personalization, simply won't happen overnight. It's an evolution that will take time, patience and trial and error. But the good news is, if you're asking the right questions and tracking what's working and not working, your segments can actually get "smarter" and more effective over time. Likewise, your creative team will become more experienced crafting the right messaging for the right clients or customer segments at the right time. This is where the art and science of data segmentation can really come together to enhance your marketing strategy and content for greater ROI.
---
About the Author
Rob Ristagno is the founder and CEO of Sterling Woods Group and a keynote speaker focused on sharing new ways to use data to drive business results. Rob combines his expertise in data science with proven sales and marketing strategies to help established middle-market companies quickly generate new revenue by improving the way they gather and utilize data.
Rob earned his bachelor's degree in economics from Dartmouth College and his Master of Business Administration in general management from Harvard Business School. He currently lives in Newton, Massachusetts, with his wife, Kate, his daughter, Leni, and his black lab, Royce. For more information, please visit www.sterlingwoods.com.
Related content from StrategyDriven
https://www.strategydriven.com/wp-content/uploads/official-currency-united-states-of-america-4386404.jpg
1920
1280
StrategyDriven
https://www.strategydriven.com/wp-content/uploads/SDELogo5-300x70-300x70.png
StrategyDriven
2020-06-26 17:00:19
2020-06-26 23:25:54
How to grow sales on a downsized marketing budget