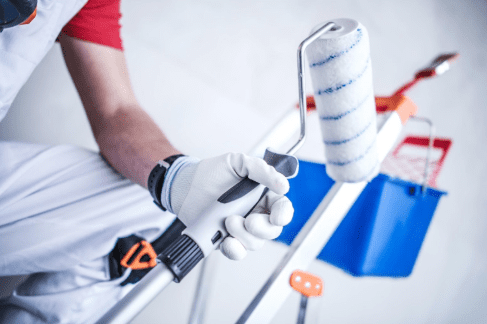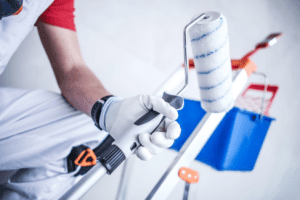 If you're handy with a brush and paint rollers, you may want to consider going into business for yourself as a professional painter. Your startup costs will be negligible and there's a huge market out there for you. What do you have to lose?
However, you may feel a bit hesitant to jump on this opportunity if you don't know the first thing about starting a business. Don't worry, learning how to start a painting business isn't incredibly difficult. And we're here to help.
Keep reading for everything you need to know.
1. Research the Local Painting Market
Before you dive headfirst into the professional painting industry, you need to make sure there's room in your community for your company. You also need to find out more about the costs of doing business, who you're going to market to, and how much you can expect to earn with your company.
Ask yourself some important questions:
What is the local competition like?
What are they doing right/wrong?
How can I be better/different?
Who will I market to?
Do I have a niche in the industry?
How much money do I need to get started?
What are the costs of day to day operations?
Successful businesses are built on in-depth market research.
2. Create a Business Plan
Next, you need to create a business plan to serve both as your business blueprint and as your means of financial assistance. Creditors, lenders, and investors will want proof that you know what you're doing. They'll use your business plan to determine your credibility and the potential of your business.
Make sure it includes:
An executive summary of the business
A description of the business
Your market research and analysis
The structure of your company (organization and leadership)
A description of your services and products
Your marketing strategy and analysis of your target audience
Your funding requests
Financial projections of your business (ranging from the first year to several years)
Don't skimp on your business plan, there's a lot riding on it. It needs to be thorough and well-researched.
3. Get Financed
As noted, learning how to start a painting business may mean getting the startup funds you need. With your business plan in hand, apply to your bank for a small business loan. However, if you get rejected here, all is not lost.
There are several other options, such as:
Private investors (friends, family)
Angel investors
Crowdfunding campaigns
Personal loans
Trade future services for startup funds
Etc.
If you have poor credit and bad luck with investors, get creative to earn money to finance your business.
4. Take Care of the Logistics
Once you get the funds you need, you can start taking care of the logistics. For example, you can start procuring the official certifications you need to operate legally. In most states, you need a specific license to be a professional painter on top of the business license you need from the city.
You'll also need to look into liability insurance for painters. This will protect you financially if you inadvertently cause damage to a customer's home or business.
5. Start Marketing
Finally, learning how to start a painting business and make it successful means learning how to market to potential customers. You must strive to gain brand recognition within your community. They need to think of your painting business logo when they think of professional painters.
Here are our top marketing suggestions:
Build a user-friendly website
Perfect your website SEO
Get on social media
Use PPC and SEM marketing
Create a blog on your site
Experiment with different methods of marketing to determine what works best for your business. Don't be afraid to invest resources in building brand awareness.
Looking for More Tips on How to Start a Painting Business?
Are you new to the world of entrepreneurship? Don't feel bad, everyone has to start somewhere. Fortunately, there are people like us around to help.
Our blog is designed to help people like you carve their way into the business world. Whether you want to know how to start a painting business or are looking for the best marketing tips, we can provide answers. Be sure to check out some of our other articles before you go.
Related content from StrategyDriven
https://www.strategydriven.com/wp-content/uploads/paint.png
324
487
StrategyDriven
https://www.strategydriven.com/wp-content/uploads/SDELogo5-300x70-300x70.png
StrategyDriven
2020-08-06 18:00:06
2020-08-06 16:58:06
How to Start a Painting Business From Scratch