How to Better Manage an Outdoor Photoshoot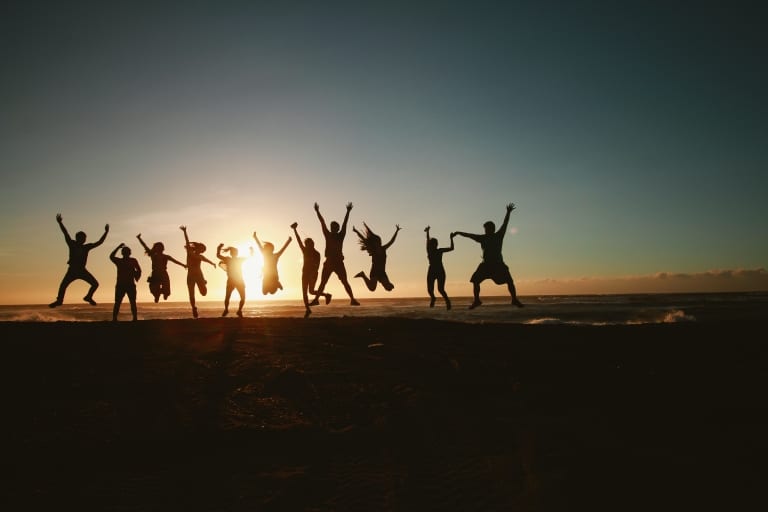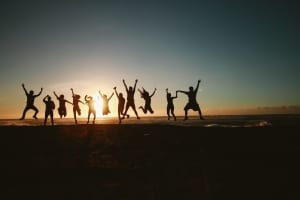 Most businesses, at one point or another, will want to host an outdoor photoshoot. Urban, rural, boreal or desert; the setting itself doesn't matter, but the preparation does. Proper management of an outdoor photoshoot ensures that you get the digital assets you want and that you get them done as quickly as possible. Having the photoshoot run into overtime is not an option. You need to get it done quickly and efficiently, so use these tips to make it happen.
Check Weather Conditions in Advance
It is a good idea to have your own team on standby when shooting outdoors. Weather can completely change the look and the type of campaign that you are going for, and if you don't like the end result of your team making do with what they have, you'll need to pay to send them out again.
Set Up Base Camp
Have a tent ready to be set up and act as base camp. It doesn't matter if it's raining or shining. A gazebo tent and a few foldout tables will help protect your team from rain, shine, and wind. It will make it easier to get the shoots set up and checked, too.
Have a Stylist Team Ready
Your stylist team are your stars on an outdoor photoshoot. You'll need people who know both how to dress up products and models, as well as set designers. This stylist team should be ready in the wings with the following:
Extra Gear
If it's raining, they should have rain gear for the team. If it's cold, then they should have warmer clothes ready for the models. Your stylists need to do more than just prep the people in front of the camera; they should also be the go-to spot for the rest of your team so that everyone is comfortable and stays healthy.
Photoshoot Test Ideas
On top of extra comfort, your stylist team should also have extra props on hand to help control the set better. Their tent is the go-to for everyone, and in your stylist team you should also have a set designer. With both these in mind, ensure you have items like mirrors, dirt, water, and other items to trick the camera into producing great shots.

Add Dimension with a Drone
You want options when you host an outdoor photoshoot. With the power of drones, it means you can do so much more than just take a few different angles from the ground. You can go for top-down and aerial shots of products and models alike. It means your images will be instantly more iconic, and with the low cost of drones today, it can be done without going over budget. When using a drone, however, you just need to remember a few things.
Ensure You Have Backup Components
To get an understanding of all the drone components and what they do, read up on this GrindDrone guide at grinddrone.com. You need to make sure it's more than just the drone operator that knows what these components are and how to handle the device. Everyone who could possibly get into contact with the drone should understand it.
This isn't even a matter of cost, though the professional drones you would use on more established shoots cost a small fortune in and of themselves. Rather, the bigger worry is that a replacement or fix will be needed before the shoot begins, and in effect, completely slow down your shoot schedule.
Have a Drone Operator
A professional drone operator is a must. You never want someone who has never touched a drone before to try to get it where it needs to be, especially if it is windy. The photographer can help direct the drone operator, but you need a licensed operator on set, and that is non-negotiable.
Ensure You Have the Necessary Licenses
You need to have the right to take commercial photographs where you are. You also need to have a license to fly the drone and permission depending on where you are. Getting this in advance will ensure the shoot goes smoothly and without any hiccups like a nasty fine coming your way.
Check Results Before Leaving
Have your team send you some proofs of images as the day goes on, so that you can approve or offer suggestions while the shoot is going on. They won't be edited, so don't expect perfection, just check to make sure that everything is going as per you and your team's vision. Doing this at the time means you can get the shots that are missing or add in new ideas so that your team can walk away from a great outdoor photoshoot.
Related content from StrategyDriven
https://www.strategydriven.com/wp-content/uploads/pexels-belle-co-1000445-scaled.jpg
1707
2560
StrategyDriven
https://www.strategydriven.com/wp-content/uploads/SDELogo5-300x70-300x70.png
StrategyDriven
2020-09-15 17:00:38
2020-11-08 18:08:55
How to Better Manage an Outdoor Photoshoot