How Franchise Owners Can Use Customer Service to Outdo the Competition and Grow Their Business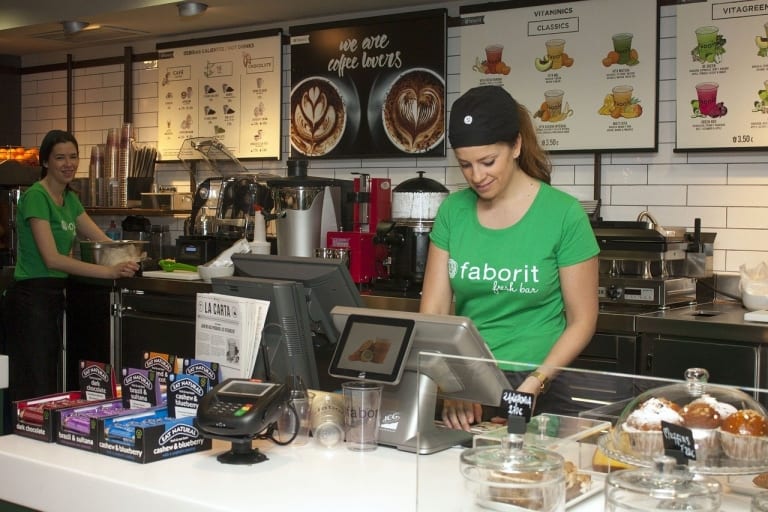 "Next in line."
Nothing projects mediocrity better than this tired, dusty greeting. You know it well, because you've heard it thousands of times. This robotic phrase and its cousins ("May I help you?" "What can I get you?") efficiently move things along and cue the customer to state their business. They also prepare the customer to be underwhelmed. It's the typical encounter we've settled for as consumers. And that's the opportunity for franchisees.
With the bar set so low for customer service, franchise owners are well positioned to jump ahead of the competition. Their franchisor has already developed proven systems and desirable products. Franchisees who deliver these products in a delightful, surprising way will stand out from the lackluster crowd. They'll awaken customers from their lifeless transaction trance and prime them for excitement, loyalty and spending. Here are three ways to make that happen:
1. Elevate the customer's emotions. Whether you sell cheeseburgers, pest control or senior care, you're in the happiness business. People tend to remember how they feel more than what they got. It's their emotions that most influence what they think of you, what they say about you and whether they come back. Every customer is a potential repeat customer and a walking spokesperson for your business. If you just sell them the "thing" but don't make them feel a little better, you're missing an opportunity and leaving money on the table. Be deliberate about providing emotionally satisfying experiences. Use the delivery of your products and services to lift their spirits. In exchange, they'll lift your revenue.
2. Connect with your customers. Research shows that few things in life make people happier than meaningful human connections. We're a social species. We're drawn to community and we deteriorate when lonely. Even introverts have a need for occasional companionship. That doesn't always mean deep friendship or intimacy. But small moments acknowledging each other's humanity validates our individual existence and feeds our soul. These moments range from long conversations to saying "bless you" to a stranger who sneezes.
Your customers aren't coming to you for friendship, but they do respond to friendliness. That means giving them a warm greeting that's different from the way you greeted the last customer. (You wouldn't walk around a party and greet every person the same way.) It means relating to them person to person, rather than cashier to customer. You can still do this quickly and professionally (think Starbucks, In N Out Burger). What you don't want is to facilitate cold transactions or robotically repeat phrases that are written friendly but not spoken friendly ("WelcometoPete'sPizzahowcanihelpyou"). Be present, be authentic and be human.
3. Exceed customers' expectations. Customer service is your absolute best form of marketing. Unlike an ad that gets seen mostly by people who don't need what you're selling, customer service is making an immediate impression on the hottest lead there is. This is someone who's right there with money in their pocket and an interest in your offerings. And they're quite likely to need you again. Good ads bring customers in. Good service brings customers back, often with friends. And when they do return, they'll have more confidence in you and more enthusiasm for what you sell. The goal is always to give them an experience they want to repeat.
Giving the customer more than they ask for is a smart investment. Whether you're throwing something in, taking a few dollars off or just giving them a little more time and attention, this something extra is part of your marketing. It's something you do to ensure they return. You're probably already spending money running ads for people who will never come in. It makes a lot more sense to invest in people who've already identified themselves as your base.
Most businesses are too busy being busy to do these things well. Your franchisor undoubtedly wants you to create great experiences for your customers, but they can't control that. It's up to you. Make customer service your number one priority. Create experiences that make people happier. Customers will notice, and they'll come back for more.
---
About the Author

Scott Greenberg is an internationally recognized speaker, author and coach who helps franchise owners grow their businesses, build high-performing teams and create unforgettable customer experiences. He has given presentations in all 50 states and throughout the world with franchise clients that include McDonalds, Great Clips, GNC, RE/MAX, Smoothie King, Global Franchise Group and many more. For 10 years, he was a multi-unit franchise owner with Edible Arrangements, winning Best Customer Service and Manager of the Year awards out of more than 1,000 locations worldwide. Learn more about his new book, The Wealthy Franchisee, at https://www.scottgreenberg.com/the-wealthy-franchisee/ and https://www.amazon.com/Wealthy-Franchisee-Game-Changing-Franchise-Superstar/dp/164201124X.
Related content from StrategyDriven
https://www.strategydriven.com/wp-content/uploads/ice-cream-4146660_1280.jpg
853
1280
Sharon Kastoriano
https://www.strategydriven.com/wp-content/uploads/SDELogo5-300x70-300x70.png
Sharon Kastoriano
2020-11-13 08:00:06
2020-11-13 01:22:11
How Franchise Owners Can Use Customer Service to Outdo the Competition and Grow Their Business