Business Performance Assessment Program – The Vertical Slice Assessment Approach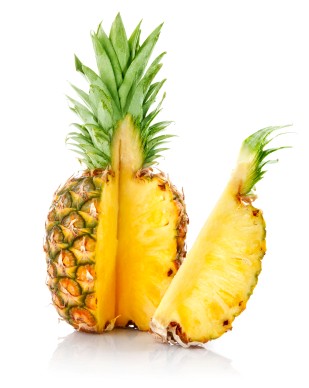 All company functions are constrained by limited resources. As such, it is impossible for an organization to self assess every activity it performs. Therefore, business performance assessments need to be executed in a way that identifies the significant improvement opportunities at the lowest possible cost. One such approach is to do a thorough end-to-end review of a few occurrences of high value process.[wcm_restrict plans="47715, 25542, 25653″]
The vertical slice represents such an end-to-end process evaluation; covering all transactions and organizational transitions as a process is executed from initiation to planning, scheduling, execution, and final closure. Performing a detailed review of appropriately selected processes yields insights to the process bottlenecks, organization misalignments, supporting system inadequacies, and personnel skill gaps that once improved offer the organization a significant return on investment.
Selecting Processes for Vertical Slice Assessment
When using the vertical slice assessment method, it is important to select high value processes to be evaluated. These processes are not limited to those that yield high revenue generation for the company but can also include those representing a significant cost to execute. Criteria to consider when selecting processes for vertical slice assessment include but are not limited to:
cost of executing the end-to-end process
impact to bottom line revenues of the end-to-end process
risk associated with the end-to-end process and the cost incurred should an error be made
frequency of process execution and the aggregate cost of execution (e.g. process that is inexpensive to perform executed frequently may have a higher aggregated cost of execution than a process that is expensive to perform and is infrequently executed)
number of employees involved with execution of the process (the greater the number the more complex the process and the greater the likelihood improvement opportunities exist)
number of employees performing the process within a specified period of time
number and severity of issues arising during routine performance of the process
Performing an End-To-End Process Evaluation
End-to-end process evaluations are intended to be thorough; identifying process, technology, and execution shortfalls and their causes. While not all inclusive, the following is a sample list of items that should be looked at during an end-to-end process evaluation:
total time to execute the process
time to perform each activity
time to transition between one activity and another, particularly when the transition represents a hand-off between individuals or organizations
points in the process where backlogs exist
points in the process where individuals experience downtime because they are waiting for the preceding activity's completion
redundant data entry within a single system
instances where data is not transferred between software applications when multiple systems are used during process performance
manual data manipulation when such calculations can be performed by the supporting application
instances requiring authorization when such permission is provided by default
activities performed multiple times or by multiple individuals when such activities do not significantly reduce the risk of error
data checks performed by individuals that could be performed by a properly configured software application
transition points hindrances resulting from the manual transfer of data between systems, geographic and/or time separation of task performers, and inadequate communications mechanisms
process execution that is slower than allowed by regulation or policy
individuals who are over-qualified for assigned tasks / opportunities to assign tasks to less qualified, less expensive personnel
individuals who are performing tasks that could be delegated to personnel at lower level positions within the organization
activities performed by people that could be performed by software applications
process points where errors frequently occur
times in the day when process errors frequently occur
times relative to the organization's daily schedule that errors commonly occur
As with all self assessments, the answers to these questions should be derived from direct process execution observations, record reviews (completed process forms, error reports, corrective action requests, root/apparent/direct cause analysis reports, etcetera), application data reviews, personnel interviews, and procedure reviews. The combination of facts derived from these studies is then used to formulate and validate improvement opportunity hypothesis.[/wcm_restrict][wcm_nonmember plans="47715, 25542, 25653″]
---
Hi there! Gain access to this article with a StrategyDriven Insights Library – Total Access subscription or buy access to the article itself.
Subscribe to the StrategyDriven Insights Library

Sign-up now for your StrategyDriven Insights Library – Total Access subscription for as low as $15 / month (paid annually).

Not sure? Click here to learn more.

Buy the Article

Don't need a subscription? Buy access to Business Performance Assessment Program – The Vertical Slice Assessment Approach for just $2!
[/wcm_nonmember]
Additional Information
An illustration of how data is effective merged from various sources to identify performance issues is presented within the StrategyDriven Information Development Model.
Related content from StrategyDriven
https://www.strategydriven.com/wp-content/uploads/VerticalSlice.jpg
388
309
StrategyDriven
https://www.strategydriven.com/wp-content/uploads/SDELogo5-300x70-300x70.png
StrategyDriven
2010-09-21 06:31:04
2018-12-16 15:46:09
Business Performance Assessment Program – The Vertical Slice Assessment Approach