5 Tools To Invest In To Help Grow Your Interior Design Business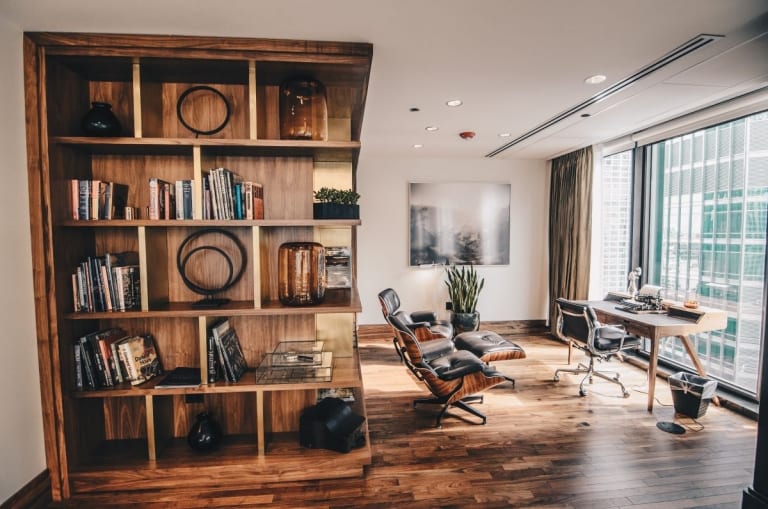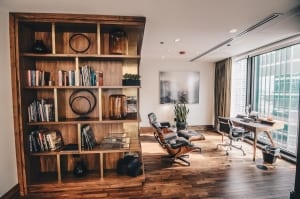 All businesses need the tools to function properly and your interior design business is no different. From handling client queries, managing your team (or yourself) to drafting ideas for the next project, it all requires assistance. Making sure you've picked out the best tools for the job is important because it makes your job a lot easier as a result.
With that being said, here are five tools to invest in to help grow your interior design business.
Use 3D Interior Design Software For Clients
When it comes to bringing an idea to life, whether it's your own or through the client's own vision, it's good to see it in a 3D format. For some clients, you may find that showing them a sketch or flat design of their space is not really helping secure they're faith in you.
However, being able to present them with a close visual of what the space will turn out to be like, is going to be more effective. That's where a 3D interior design software is going to come in handy because it helps bring that vision to life in the best way.
Picking the right type of software though is a difficult one because there are so many to choose from. It's all based on what you need and require. For example, you might find one that is affordable due to having multiple employees. Or it could be that you need something more complex in the effects and choice it has when furnishing a 3D space.
You'll be spoilt for choice as there are many on the market. There are some reputable ones like Foyr Neo for example. This one offers good value for money and it includes a free 14-day trial. As well as incredible design tools and over 50,000 built-in models to pick from.
When investing in your interior design business, having visuals to refer to and work on before putting the plan into action can be very helpful. It can also be the difference between securing another client or having little to no work coming in for the following month.
Showcase Your Portfolio With A Website
As an interior design business, a lot of your business comes down to showing visual examples of your work. When you start out, it may be word of mouth or simply knowing those who'll happily pay you to design for them.
However, when you create a website to display all your recent work, it can be a great insight for any potential clients to see what you've done previously. A website is easy enough to make, especially as there are plenty of platforms that allow you to host and design a basic one at least.
It's worth getting a designer though to design your website if you've not got the technical knowledge to do it. Being able to use your website as a way of promoting your services is something that will come in handy now and further down the line.
You should also utilize your social media platforms too as a way of advertising your interior design business. Connecting this up to your website is great for cross-promotion. Invest in a website and it hopefully secures yourself some additional clients, paying you back time and time again.
If you're seeking inspiration on what websites to choose for hosting your website on, then Wix and WordPress are all worth looking at. They're certainly the best place to start when needing reputable platforms that most people use nowadays.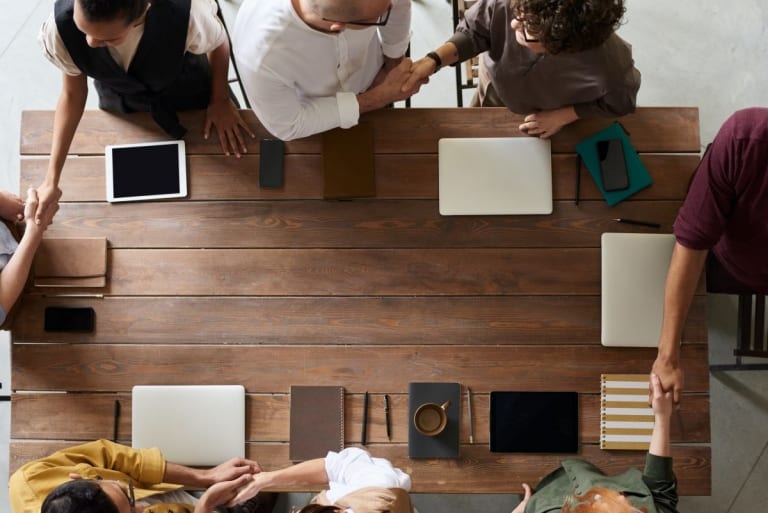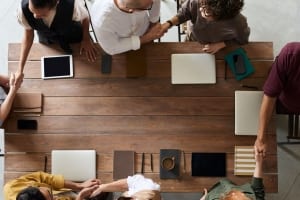 Organize You & The Team With Business Management Software
When handling a team, it's difficult to manage everyone when you might not all be in the same place at once. With an interior design business, employees might be out meeting clients, sourcing materials and overseeing projects. With that said, there might not be a lot of time spent within the office environment.
What's needed in that case is a software that you can easily manage the entire business on. This might be a communications platform that's combined with project management. This combination is usually the best because it allows for your teams to communicate with each other in real-time and to also manage any joint projects.
Keeping the team organized is important and is part of the job that you have as an interior design business. If you're a solo business owner and have only yourself to look after, then this tool can also be useful for you too. You might want to get one that's more focused on the project management though.
The better streamlined your business is, the easier everything becomes. There's plenty of specialized software out there that's been made specifically for interior designers in mind. From managing projects and crafting reports, it's good to have as much at your disposal as possible. Automating your time-consuming tasks can also be done when you have a project management system in place.
If you're trying to invest in your business, then it's essential to use this tool to help keep things running like clockwork. And time is something you need when running a business. The more you have left to spare, the better!
Remember Everything With Note-Taking Apps
For interior design businesses, retaining clients and having a good reputation to get new ones is obviously important. With that being said, everything you do needs to be impressive from the initial client meetings you have, to the final reveal of the project you're working on. Using technology to your advantage, it might be worth looking into a note-taking app to help capture all the relevant information needed.
For example, if you have a number of client meetings where you'll be walking around a site. You don't have the luxury of sitting down at a table to note everything down comfortably. Therefore, a note-taking app on your phone or electronic device, allows you to type or at perhaps record voice notes, as you go.
By doing this, you don't miss any important information and that information might be key to impressing your clients. It's something that as a business, the rest of your employees would benefit from too.
It's also helpful for those who perhaps don't digest quick conversation so easily and having that option to take notes or record the meeting can be ideal. When your clients are critical for business, it's important to do everything you can to make sure all their needs and requirements are met.
If you're after some note-taking suggestions then Evernote is a great choice as well as Apple Notes for any Apple users.
Manage The Books With Accounting Software
Managing the books is something every business needs to do and it's something that can be vital in keeping your company afloat. For a solo business owner, you may be in the position to outsource but for most, it's a one-person does all job when running it by yourself. That means that you'll need to have something in place to keep everything in check.
The same goes for a business with multiple staff as not only do you have to deal with the expenses of the business but you also have to pay your staff. If you don't have the right software in place, then things go wrong. For bigger interior design businesses, you may have multiple software platforms in your finance team, so it may be good to streamline this.
Accounting software like Quickbooks as an example is great for accounting. You can see what comes in and what goes out, draft invoices and process expenses efficiently. Having it all under one roof can be a lot easier to manage and it's something that's easy enough to understand.
For many business owners going it alone, it can be hard to handle a part of the business that maybe you're not skilled in or particularly familiar with. When it comes to accounting, it's not typically everyone's speciality, so it's good to have something like Quickbooks to rely on.
With platforms like this, they usually have a subscription service or perhaps a one-off fee which you pay for a lifetime membership or download of the software. It's a great opportunity for those who need a bit of flexibility or are looking for something for the long-haul. Regardless of what you go for, it's certainly something that you need and should think about getting.
Another problem with finances in a business is that it's important to keep cash flow healthy and that doesn't always happen. With clients paying late or problems out of your control, it's important to have a good system in place that keeps it all moving forward as it should do.
These are just a few examples of what tools to invest in when it comes to your interior design business but there may be more that you need and find suitable. It's good to pick what is going to not only help you in your interior design business but what will also make your business processes as an interior designer, a lot easier.
Related content from StrategyDriven
https://www.strategydriven.com/wp-content/uploads/pexels-karl-solano-2883049.jpg
795
1200
StrategyDriven
https://www.strategydriven.com/wp-content/uploads/SDELogo5-300x70-300x70.png
StrategyDriven
2021-01-21 18:00:58
2021-01-21 12:21:05
5 Tools To Invest In To Help Grow Your Interior Design Business