Do You Have Relevant Information on Pensions?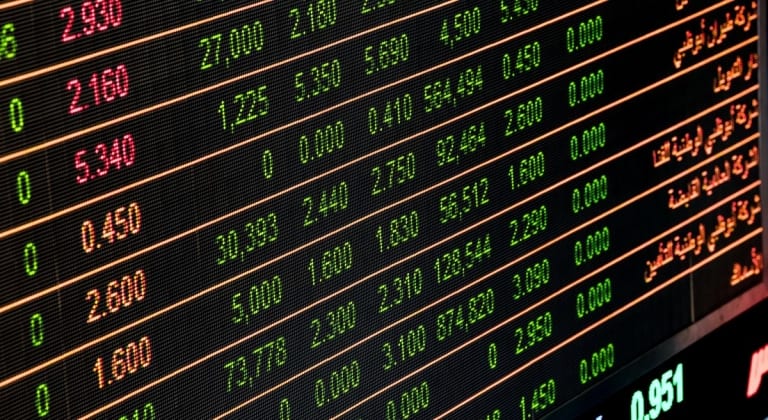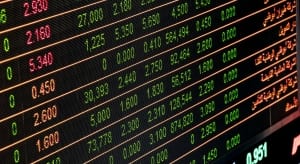 Various studies conducted show that relevant advice availed to individuals on pensions is relatively low. Pension plans are a saving platform for retirement where employers contribute funds towards their employee's retirement. There are two types of pension plans, which include the defined benefit and the defined contribution plan. The final salary pension is a source of a stable savings plan, a source of income paid to pension holders after retirement. Mis-sold Pensions lead to considerable losses to an individual pension fund. When one has poor financial advice, they transfer their saved money and invest in unstable business ventures. Some companies and individuals offer pension holders services when they want to make claims due to financial losses. The court provides relatively low claims, but it is the most efficient tool as it holds all the parties involved accountable. Private practitioners like lawyers offer quality services, and they charge higher amounts of money on their services. Before committing to any pension plan, ensure that it meets your needs and contributions are not a financial burden. In case a pension holder dies, the family members are given the accrued benefits.
Mis Sold Pension Plans
There are various types of the mis-sold pension plans, including the SIPP, final salary transfers,SASS, and OPS. The self-invested pension plans give the pension holders control over their pension funds, and they are a high-risk investment that may lead to massive losses. They fail to provide enough attention to the service provider on the quality of information delivered. Complaints are made against the pension provider and the recommended financial advisors. In case of a mis-sell, individuals are allowed to make claims, and when approved, one is compensated. The final salary transfers involve employers' contribution of a certain amount of money towards a pension plan for the employees. It is considered to be a secure saving plan and gives a guaranteed benefit as losing pension funds is a rare occasion. If advised to transfer to another kind of pension plan without your due diligence, you are entitled to make compensation claims. The small self-administered schemes are unregulated, and they are high-risk investments. In any case, a regulated financial officer encourages a transfer to the pension plan; you can directly ask for compensation. The occupational pension schemes are created by employers who enable employees to save for their retirement and are regulated.
Claims in Mis-Sold Pensions
Some financial advisors recommended by the pension providers give misleading advice, which leads to financial losses. In such situations, individuals are encouraged to make claims through the various platforms available. One can directly involve the courts or the financial service. The provided financial services are cheap, and their decisions can only be challenged in a court of law. The claiming process is slow due to inadequate financing making their services inefficient, and huge claims put pressure on the systems. Private practitioners like companies have experienced personnel who directly engage you in the claiming process by making sure information is available on any proceedings. Individuals can make claims to the pension providers if they lack enough capital to hire the relevant service providers.
Signs of a Mis-Sold Pension
There are stipulated practice codes that require financial advice to offer excellent and relevant financial advice about the available pension plans, including the associated benefits and disadvantages. The pension plan should cover all the individuals' needs and have high stability to prevent losses. The provided information ensures that decisions made are informed and limit cases of claiming compensation. To identify if the financial advisor has misguided, you have proof showing that the information offered is biased and is not exhaustive on all the products available in the market. Financial losses are substantial proof that results from a lack of enough information on the various business ventures resulting in profits. Financial advisors may advise on transferring stable pension plans to highly risky plans that attract losses if not well managed. Individual research is recommended from the various sources of information and seeking relevant advice from the private financial practitioners on the pertinent pensions which meet a person's needs without compromising its security.
Pension Transfers
There is a specified period to make any claim of a mis-sold pension plan; if the claim is not completed, then compensation becomes impossible. There are various set financial services that help complainants receive fair judgments and handle the policyholders' pension complaints. The claiming process takes some time for a solutions agreement, and it does not mean that the complainant will not receive compensation. In case one feels that the pensions they have do not meet their needs, individuals are allowed to make transfers, which eventually suits their needs. Individuals with final salary transfers may wish to shift to defined contribution plans if they are willing to venture into the high-risk plans and make the relevant business decisions to grow their pension funds actively. Transfer from the high-risk pension to the defined plans ensures security and a guaranteed income source in the future when one retires. The significant benefit of pension plans is they are a savings plan, and when the pension holder dies, their immediate family or beneficiary directly receives the benefits from the pension.
Taxation and Time Taken to Make a Claim
In most cases, taxation of the pension funds is not allowed making it an efficient saving plan. The government offers social security to the more senior members of society by providing untaxed amounts of money to cater to their daily needs. The time it takes to access the claim depends on how complex the case is and all parties' availability to appear in the proceedings. Some cases take years to solve, and others take months for a conclusion to be made. Private practitioners take less time to make relevant claims as they follow a stipulated time frame to ensure their clients are satisfied. The earlier you predict a mis-sell and report the matter, the quicker the solutions are availed to the stakeholders.
In conclusion, a pension plan is a saving plan that mostly pays off when pension holders retire. Relevant financial advice is required in choosing the appropriate pension plan which meets persons` needs. When you realize you have a miss-sell, start to make a claim immediately to use a short time frame to wait for decisions. One can make a pension transfer if their current pension plan is inadequate to their needs. Ensure you have the relevant information when choosing any pension plan.
Related content from StrategyDriven
https://www.strategydriven.com/wp-content/uploads/pexels-pixabay-534216.jpg
657
1200
StrategyDriven
https://www.strategydriven.com/wp-content/uploads/SDELogo5-300x70-300x70.png
StrategyDriven
2021-02-16 16:00:07
2021-02-16 13:35:37
Do You Have Relevant Information on Pensions?