Ways to get an Affordable Mobile Contract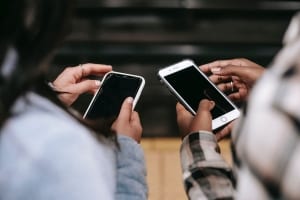 Nowadays, smartphones are considered a necessity. The advent of the internet and advancement in technology has made it possible and necessary for people to stay connected with their loved ones no matter their location. Just a single click, and you can reach your family members and friends from anywhere in the world.
You are more likely to enjoy owning a smartphone if you have the right sim-only/pay as you go plan. After all, there is no point in using a 4 G or 5G smartphone if you have a costly data connection that might hold you from using it. Sure there are many phone plans in the market, but not all of them are affordable or suitable. If you have been looking for the right phone plan that will allow you to save money, here are different ways to find the best at the most affordable phone plans.
Track your mobile text, minutes, and data needs
It is tempting just to choose the cheapest deal you can find because you think you can save some money. But thanks to various penalty charges, it is often not the case with most phone contracts. The moment you use more than your allocated amount of texts, minutes, or data, the chances are that you will face steep fees for anything you're likely to use over the allowance.
This is why you should track the amount of texts, data, and minutes you use each month and choose a mobile plan that fits your requirement. Keep in mind that you should not go for a contract that offers more than you need. Many phone contracts nowadays come with unlimited amounts of data, calls, and texts. But not all mobile plants do. So knowing your mobile usage will help you choose a mobile plan that best suits your needs.
Determine the amount of data you need on your phone contract.
Generally, your data allowance is the first to exceed because the charges are extortionate, and it is incredibly easy to use more data without realizing it. So, it is important to use specific settings on your phone to determine which apps use more data. Make sure you use these apps only when appropriate.
It is also possible to set some apps to work only when your device is connected to Wi-Fi. This will save you a lot of data. Apps like Netflix and Spotify can easily drain your data allowance quickly, which is why you should use your phone settings wisely and set these apps to only work once you're connected to a Wi-Fi network.
As for how much data you should sign up for, many average users find 5GB sufficient. But if you intend to watch TV on your smartphone or start streaming content, you should go for an unlimited deal or a mobile contract that offers 10 GB or more per month.
Get affordable mobile phone insurance.
When you own an expensive smartphone, it is important to acquire an insurance cover in case of an accident. Most phone insurance providers will sell you what is commonly known as a comprehensive insurance package for a few pounds monthly. However, when it comes to the crunch, some companies try to find different excuses to avoid paying it. So, it is essential to carefully read the insurance contract paperwork before you sign up for a phone insurance policy.
Find mobile phone contracts with cashback offers or discounts.
Increasingly, most mobile contract websites have begun offering cashback deals with most of their contracts. Most of these deals are legit, but the chances of getting your cashback will depend on the specific mobile contract on offer. "Cashback by redemption" and other similar deals are the ones to watch out for because this means you will have to send in your monthly statements to claim your cashback successfully.
It is easier for many users to choose "instant cashback" as a lump sum by checking various cashback websites. To know more about whether or not your mobile contract provider offers cashback plans, contact them to learn more.
Wrap up
Different carriers provide different packages to serve everyone's interests and needs. That means choosing the right and the most affordable mobile plan allows you to minimize your monthly bills and probably increase your savings. Even though the long list of mobile plans or mobile contracts means you have many choices, it can be challenging to find the right mobile plan if you don't know what you're looking for.
That said, it is important to understand the amount of mobile texts, minutes, and data you need per month, choose the right mobile phone insurance, and find the right phone contracts with a cashback plan. Be sure to analyse each mobile plan carefully and only choose what's best for you.
Related content from StrategyDriven
https://www.strategydriven.com/wp-content/uploads/pexels-charlotte-may-5965771.jpg
800
1200
StrategyDriven
https://www.strategydriven.com/wp-content/uploads/SDELogo5-300x70-300x70.png
StrategyDriven
2021-02-18 17:00:50
2021-02-18 14:33:12
Ways to get an Affordable Mobile Contract