Best Tips How to Grow Your Business: Strategy for Business Growth In 2022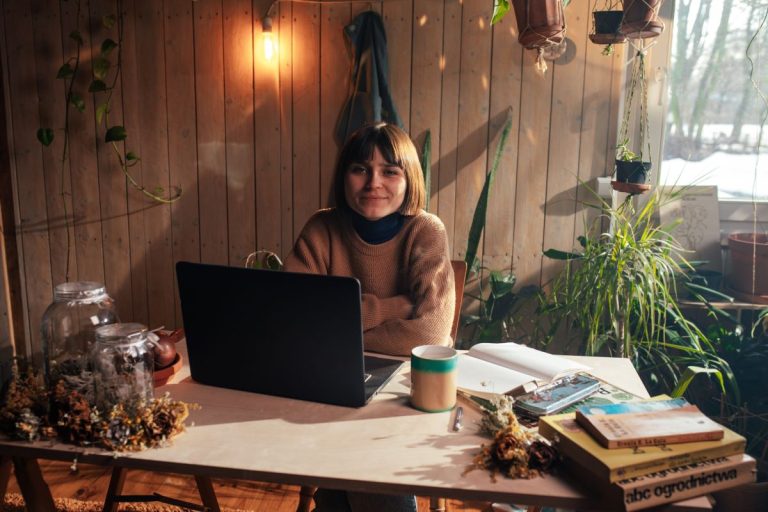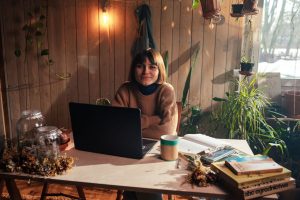 As the world continues to change at an ever-increasing pace, businesses must adapt in order to stay ahead of the competition. In order to run and grow your business in today's market, you need to have a clear strategy and be willing to put in the hard work. In this article, we will discuss some of the essential skills and tools to improve your strategy for business growth. So if you're ready to take your business to the next level, let's get started!
Essential Skills For Business Growth
In order to achieve success in business, it is essential to have a strong set of skills. Hard skills are specific knowledge and abilities required to perform a particular task or role. They may include typing speed, proficiency in a foreign language, knowledge of programming languages and more. On the other hand, soft skills include personal qualities that allow you to interact effectively with other people, manage stress and emotions, and make sound decisions. Following are some great hard and soft skills for business growth:
Soft Skills
Strategic thinking: It's not enough just to have a great idea – you also need to execute it flawlessly. A big part of this is being able to think strategically about how to grow your business. This means to identify opportunities and threats, including finding potential in new products or services, and develop a plan that takes advantage over the market.
Leadership: As the saying goes, "If you want to go fast, go alone. If you want to go far, go together." In order to grow your business, you need to inspire and motivate others to join you on your journey: to a strong leader who can provide direction and support when needed.
Teamwork and Communication: Communication skills and interaction are the key to successful work. You need to listen attentively, ask questions, and share information accurately. If you can't communicate your vision or explain your product clearly, it will be difficult to get people on board with your idea. Your dedication and recognition of everyone's contribution to the common cause is the best incentive for work.
Networking: Networking is another crucial skill for business growth. It can help you find new opportunities, make connections with new customers, partners, and suppliers, and keep you up with industry trends and developments.
Problem-Solving and Decision-Making: As a business owner, you will inevitably face challenges and obstacles. It is significant to identify problems and find solutions that work best for your business.
Time Management: Managing your time effectively includes being able to set your goals and deadlines, prioritize tasks and delegate them when necessary. Create to-do lists, take regular breaks, and eliminate possible distractions. This will help you avoid emotional exhaustion, release stress and stay organized.
Flexibility: If something becomes a stumbling block in your business strategy, hindering progress, flexibility will help you quickly reorganize and explore new horizons in your business. Your flexible and agile mind will help quickly adapt to changes and cope with different work schedules. Never stop learning and always be open to experiment with new ideas and ways of doing things.
Hard Skills
Management: Good management skills are essential for any business owner. You need to delegate tasks, manage employees, create the highest level of efficiency, and have a clear vision for the future of your company. If you're not sure where to start, there are plenty of resources on effective management techniques available online.
Marketing, Sales and Customer Service: One of the essential business growth strategies is to market and sell your products or services effectively. This means having a good understanding of your target market and what people are looking for. It also requires providing good customer service and having a sales plan to assess interest and analyze customer behavior, use methods, systems, and practices to attract new customers. There are many marketing strategies that you can use, so it is important to find the ones that work best for your business.
Financial Literacy: All profits and losses of the company are primarily the responsibility of the businessman. Therefore, you need to keep them under strict control. To organize finance, you need to master payroll principles, tracking sales, payment reconciliation, buying and selling assets, preparing financial statements and more.
Project Management: Having a strong project management team in place is critical for any business looking to expand. A skilled project manager can help to plan, organize, and manage resources to bring about the successful completion of specific project goals and objectives.
Useful Tools and Platforms For Business Growth
Of course, having the right skills is only half the battle. You also need to have access to the right tools and platforms to grow your business efficiently. Some software include:
Project Management Software
For any small or large-scale project, it is important to have all the relevant information in one place so as not to lose the necessary files and keep everything in order. That's where an appropriate project management tool helps a lot. It is designed to store and edit files, schedule and delegate tasks, folders and workflows, and track performance and growth. It is one of the crucial tools for improving team work, as it greatly facilitates and speeds up projects to achieve the desired results.
Customer Relationship Management Software
CRM tools help to track, organize and analyze customer interactions. They have the ability to automate marketing communications, analyze customer behavior, identify sales opportunities, and provide such features as email marketing, inventory management, sales automation and forecasting, and more. Customer relationship management systems help to consolidate all customer information and documents into a single database, simplifying and streamlining contact management.
Business Intelligence Software
Business Intelligence platforms are used to create dashboards in the form of graphs and tables where you can store important data information such as KPIs, financial indicators, sales funnel, recruitment data and more. BI gives you insights into how your business is performing, what areas need improvement, and where you should focus your efforts going forward.
Social Media Management Software
Social media marketing is one of the best strategies that can open you up to a large audience, help you uncover trending topics and showcase your brand uniqueness.
Social media management platforms help with automating and scheduling your emails and social media posts, analyzing your audience, and finding the right influencers to promote your brand. You have all of your social media accounts in one place, which facilitates their management and saves a lot of time.
Screen Recording Software
Screen recording help easily capture every information on your screen, including video and audio. It's useful when you need to share your screen with your colleagues for some training purposes or to teach and demonstrate to your audience how to use a particular product or service. By using screen recording software you can make tutorials and product demos, record customer service calls, describe issues, share knowledge and more.
Conclusion
Running and growing a business is not easy. It takes hard work, dedication, and most importantly, the right skills. Technology has made it easier than ever for businesses to reach a wider audience, so applying the right techniques combined with the use of helpful tools and platforms will undoubtedly lead to greater success for your company.
Related content from StrategyDriven
https://www.strategydriven.com/wp-content/uploads/pexels-koolshooters-6627385.jpg
800
1200
StrategyDriven
https://www.strategydriven.com/wp-content/uploads/SDELogo5-300x70-300x70.png
StrategyDriven
2022-05-16 18:00:38
2022-05-16 15:13:55
Best Tips How to Grow Your Business: Strategy for Business Growth In 2022