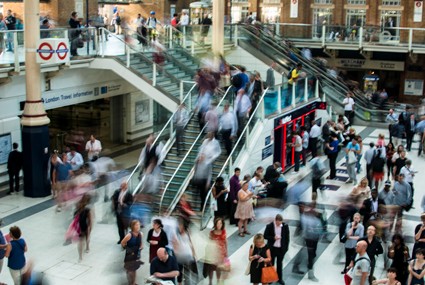 While it might sound cliche, there exists a significant truth to the phrase, actions speak louder than words. As individuals, we all hold certain values, beliefs, and biases which guide our decisions and subsequently our actions. So strong and yet so unperceivable are these convictions that on a day-to-day basis our reactions and responses to hundreds of seemingly benign situations are defined by them. Therefore, an individual's values, the beliefs, and biases can be interpreted and understood by observing the individual's actions.[wcm_restrict plans="53515, 25542, 25653″]
In the organizational case, we refer to the shared values, beliefs, and biases, as the organization's culture. Just as we can come to understand an individual's convictions by observing his/her behavior, we can understand an organization's culture by observing its behavior. Organizational behaviors are represented by the typical, observable actions and results or sought after results produced by its activities. Over time, the organization's values tend to become codified in the organization's processes practices, and traditions; providing yet another window through which cultural traits can be observed and identified.
As is sometimes the case with individuals, organizations may claim to believe or value a particular behavior or outcome that differs from its true culture. In these instances, an organization's written or spoken communications will exalt a position typically deemed socially acceptable or correct. However, the actual decisions and behaviors of executives, managers, and employees will reflect a different value set. (see StrategyDriven Corporate Cultures article, Why Policies Don't Match Actions) When this condition is observed, it is important to remember that individuals and their organizations find it exceedingly difficult to act in a manner counter to their culture. Therefore, one must assume it is the organization's behavior that truly reflects its values instead of its written or spoken words.
Realizing the organization's culture is revealed by the collective behaviors of its employees and reflected in its many processes, practices, and traditions, certain telltale signs can be used to identify what an organization values. Some telltale signs include:
organizational performance measures
executive compensation packages including incentive bonuses
time horizons for executive incentives
time horizons for business plan activities
amount of time and financial investment applied to particular business activities
level within the organization at which consequential decisions can be made
policies, procedures, and performance standards
degree to which employees adhere to policies and procedures
degree to which policies and procedures are reinforced by managers formally (management observation program) and informally (management feedback)
degree to which policies and procedures are reinforced among peers and by subordinates
internal and external corporate communications
degree to which corporate communications align with leadership decisions and workforce actions
level of accuracy in product and service advertising
degree to which client and supplier agreements/obligations are satisfied
workforce demographics
number of layers of management
hiring, termination, and resignation statistics
compensation and recognition distribution
employee development and advancement demographic statistics
amount of time and financial investment in professional development activities
training program topics and provision frequency
level of management participation in training activities
degree to which standards and expectations are reinforced during training
breadth of the workforce to which specific training is provided
organizational heroes
organizational language
Organizational culture represents a highly complex and integrated belief system. As such, no single observation should be used to draw a direct conclusion regarding an organization's true values. In order to reach a valid conclusion, it is intended that information regarding the several telltale signs above be combined with employee, client, and supplier interview and survey data and direct behavioral and results observations followed by an in-depth evaluation. Only then can a valid conclusion capable of withstanding close scrutiny be reached.[/wcm_restrict][wcm_nonmember plans="53515, 25542, 25653″]
---
Hi there! Gain access to this article with a StrategyDriven Insights Library – Total Access subscription or buy access to the article itself.
Subscribe to the StrategyDriven Insights Library

Sign-up now for your StrategyDriven Insights Library – Total Access subscription for as low as $15 / month (paid annually).

Not sure? Click here to learn more.

Buy the Article

Don't need a subscription? Buy access to Organizational Accountability – Evaluating Organizational Culture, part 1 for just $2!
[/wcm_nonmember]
Additional Information
Additional information regarding organizational roles, responsibilities, and the propagation of values through performance measures, processes, procedures, and behavioral reinforcement can be found in the StrategyDriven model Strategic Organizational Alignment.
---
About the Author

Nathan Ives is a StrategyDriven Principal and Host of the StrategyDriven Podcast. For over twenty years, he has served as trusted advisor to executives and managers at dozens of Fortune 500 and smaller companies in the areas of management effectiveness, organizational development, and process improvement. To read Nathan's complete biography, click here.
https://www.strategydriven.com/wp-content/uploads/Crowd2-1.jpg
285
425
Nathan Ives
https://www.strategydriven.com/wp-content/uploads/SDELogo5-300x70-300x70.png
Nathan Ives
2007-10-25 17:36:19
2019-03-23 19:48:14
Organizational Accountability – Evaluating Organizational Culture, part 1