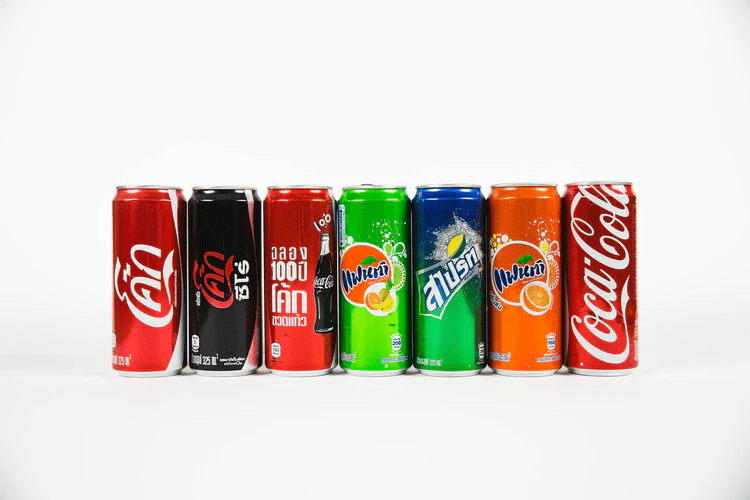 Whether you're a new brand starting out or an established brand in need of a makeover, a clear brand strategy is always necessary to ensure that your message is clear, and strategy is consistent and effective. Without this background work, you might find that one or more aspects of the strategy don't work well enough, which can lead you back to the drawing board. Below are some of the key aspects you need to premise when developing your brand strategy or rebranding project.
Purpose
Every brand makes a promise to their customers regarding the product they provide or standard of service. Implicit in this promise is also a marketing angle, a differential that separates one brand from another. This may serve to create a USP and help your brand stand out, but in today's saturated marketplace, it isn't quite enough.
Along with your promise, you must also provide a purpose, a statement of intentionality that runs deeper than your commercial interest. Customers today will want to know that your business has an authenticity that stands above the drive for profit. This could be the deeper values your business was founded on, but presented in a unique way.
Consistency
When branding your product or service, consistency is very important. Consistency refers to how relevant your advertising is across different platforms; this means relevance to your brand's meaning or message. Good brand consistency continually reinforces your message and inspires consumers in the right direction.
Conversely, poor brand consistency might confuse customers and put them off. Coca Cola is one brand that has excellent consistency. Whether you watch advert on television, visit their website or Facebook page, the images, colors, and slogans all feed into the brand's core message and overall appeal.
Emotion
Researchers have found that people have an innate desire to build and maintain relationships. This is relevant in every walk of life, including brand marketing and advertising. For instance, why is it that people decide to buy a Harvey Davidson bike over another bike that is cheaper but has an equivalent spec? The reason is the word 'Harley' and it's associations.
Harley Davidson, among many other brands, are onto this phenomenon and use it effectively. Harley Davidson, for example, has created a HOG or Harley Owners Club, this is a close-knit community of owners who share their knowledge and experience of Harley bikes. The HOG not only connects customers with the brand, but it also grows a community of like-minded Harley owners.
Flexibility
Flexibility is a close cousin of consistency; both must be used wisely to achieve your brand's success in the marketplace. While consistency is about creating a style guide that is relevant across platforms, flexibility refers to the need for marketers to adapt to changing technological innovations to enable better results.
One example of marketing flexibility is the popular brand of aftershave for men, 'Old Spice.' Before it's a rebrand, Old Spice was recognized as a product for older men and distinctly unfashionable. They then enlisted the help of a team of flexible marketers who effectively repositioned the brand for a new customer base.
Employee Involvement
Employee involvement is a strategy that is closely aligned with consistency. If your brand has a bubbly and exciting image, like Fitness Marketing Companies, for instance, it wouldn't make sense for your customer service representatives to be monotone and dour. This will create a brand inconsistency that will confuse customers and put them off. This idea also includes transparency to bring employees closer to customers.
The first step in creating excellent employee involvement is to assess your brand's core values and decide what tone you want to implement. This can be outlined in your style guide. A tone consistent with your values or mission statement will strengthen your brand voice and deliver a positive customer experience. In terms of transparency, create photo shoots that include all back staff and out them front and center across platforms.
Loyalty
Loyalty is always important for brands, but it doesn't just mean creating loyalty; it also means reinforcing the bond that's already been established in some customers. Brand loyalty can be created by rewarding new customers with points or discounts, providing the service advertised, and following up with friendly enquiring emails.
Over time you will build up a customer base, people who have responded well to your product or service and have spread the word about what you do. Don't ignore the power and relevance of these free brand ambassadors. Retain their services with more excellent rewards, discounts, and personalized messages.
https://www.strategydriven.com/wp-content/uploads/word-image-49.png
500
750
StrategyDriven
https://www.strategydriven.com/wp-content/uploads/SDELogo5-300x70-300x70.png
StrategyDriven
2020-11-27 18:30:45
2020-11-27 19:50:19
How to Develop a Clear Brand Strategy