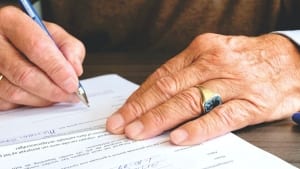 Unfortunately, as business owner things don't always run as smoothly as desired and from time to time you may find yourself in a situation where expert help is needed to help remedy your problem. If you ever need to hire a solicitor to take on your legal work as a business owner, you may look to do this on a no win no fee basis. It seems like the most sensible option, right? "I don't have to pay anything if I lose" you may be thinking, but when you delve into the process, what really do these four words mean for you?
What is a No Win No Fee agreement?
No Win No Fee is the term used for a Conditional Fee Agreement (CFA). Simply put, this is a contract between the solicitor and their client which allows them to charge their fees at the end of a case. However, this does depend on the outcome and will be highlighted to you as to how this works from the off.
If a case is lost, the client does not pay their solicitor's fees. If the case is won, the client pays the solicitor's fee plus an uplift on the fees at the end of the case. This additional cost is known as a "success fee", which can be anywhere up to 100% of the base cost and is determined by the solicitors on a risk assessment of the case.
From April 2013 when the law changed, you are now no longer able to recover the success fee from your opponent, and are liable to pay the solicitor yourself from any damages you recover. Alternatively, should you win the case, this means you're not liable for your opponent's success fee either.
Why No Win No Fee is actually a good option as a business
It's important to remember that a lot of solicitors will actually agree their success fee upfront with you, so if you're looking to get a full picture of what the final cost might be should you win, always choose a reputable company who will be open with you. Doing extensive research in advance of choosing someone to represent you is key to how good the outcome will be for you and your business.
As a business, it may be beneficial for you to head down the No Win No Fee route, as it avoids you having to fork out and pay any hefty costs should you lose your case. These are often costs that many small businesses simply cannot afford to pay out for and do not make for a financially savvy decision.
Another offering to look out for from your solicitor is After the Event insurance. This type of protection covers you in the event that you're liable for the defendant's costs if you lose your claim. It's just another assurance and will give you and your business even more peace of mind that your finances are protected! Making sure you take a full look at the services offered by the solicitor you're thinking of taking your case to will put you in the best possible position for a favourable outcome.
Doing the research and getting the right protection is key
As with anything, make sure you research thoroughly before choosing your solicitor and ensure that you get the right protection put in place for you and your business from the start. This will enable you to be in with the best chance of you winning your case and also of also paying a fair amount in terms of additional fees when the case is closed.
https://www.strategydriven.com/wp-content/uploads/pexels-matthias-zomer-618158.jpg
676
1200
StrategyDriven
https://www.strategydriven.com/wp-content/uploads/SDELogo5-300x70-300x70.png
StrategyDriven
2020-08-17 20:00:44
2020-08-17 15:14:52
Is No Win No Fee worth it as a business owner?