Management and Leadership Best Practice 1 – Open, Honest, Timely Communications during Times of Uncertainty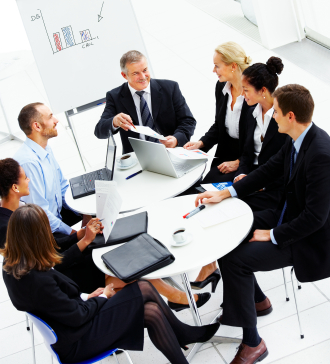 People, regardless of their position, experience anxiety relative to the unknown. Is my job secure? Will I be able to provide for myself and my loved ones? and Will I lose my home? are just a few of the questions that preoccupy the minds of all organization members during uncertain times. Like all distractions, these self survival fears steal time and focus from the job at hand, negatively impacting productivity. Unlike other distractions, these fears are nearly impossible to ignore and will only subside once conditions become more predictable. Therefore, it is critically important that the manager-leader minimize the magnitude and duration of uncertainty by providing subordinates with as much clarifying information as possible. The manager must communicate.[wcm_restrict plans="49180, 25542, 25653″]
Managers will never possess all the information needed to create certainty for employees. Likewise, some information will not be shareable or will be released only a little at a time because of business concerns. However, with respect to information that can be made available, managers have a professional responsibility to their employees and their company to deliver these messages in as timely and as honestly a manner as possible. It is only through open dialog that employee uncertainty and subsequently their degree of distraction can be minimized.
The following rules of thumb are helpful when communicating during uncertain times:
Communicate what you can, as soon as you can, as specifically as you can
Identify what information you can't communicate and why
Be clear about what you don't know
Follow-up when new information becomes available
Final Thought…
Managers who proactively reduce uncertainty through open communication will not only improve performance but will also strengthen employee trust. Heightened trust in management during uncertain times encourages employees to remain with an organization rather than seeking greater stability elsewhere. Employee retention, especially that of high performers, is critical for an organization to make it through challenging periods.[/wcm_restrict][wcm_nonmember plans="49180, 25542, 25653″]
---
Hi there! Gain access to this article with a StrategyDriven Insights Library – Total Access subscription or buy access to the article itself.
Subscribe to the StrategyDriven Insights Library

Sign-up now for your StrategyDriven Insights Library – Total Access subscription for as low as $15 / month (paid annually).

Not sure? Click here to learn more.

Buy the Article

Don't need a subscription? Buy access to Management and Leadership Best Practice 1 – Open, Honest, Timely Communications during Times of Uncertainty for just $2!
[/wcm_nonmember]
Related content from StrategyDriven
https://www.strategydriven.com/wp-content/uploads/BusinessComms.jpg
364
330
StrategyDriven
https://www.strategydriven.com/wp-content/uploads/SDELogo5-300x70-300x70.png
StrategyDriven
2009-02-12 07:46:11
2018-12-24 13:36:23
Management and Leadership Best Practice 1 – Open, Honest, Timely Communications during Times of Uncertainty