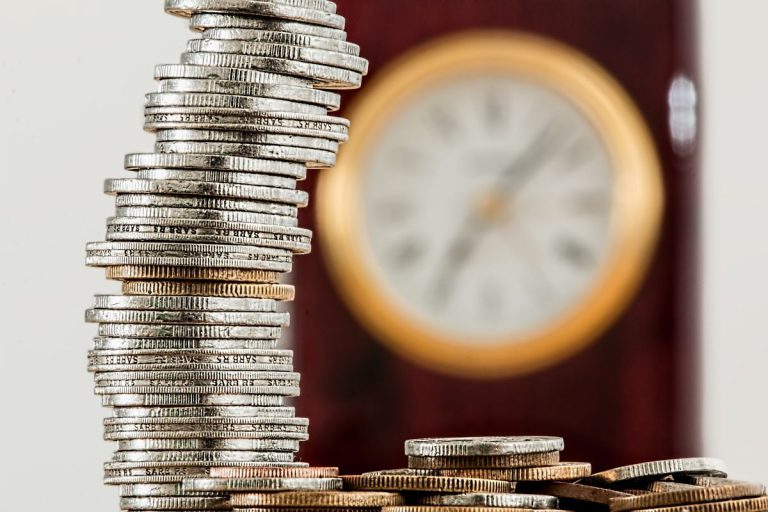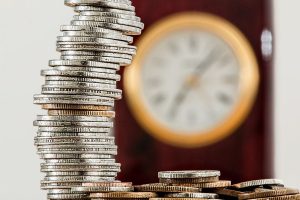 This year, we're all beginning to feel the pinch as the cost of living rises rapidly, which means more of us are looking for ways we can make money in 2022. There are various ways that you can give your bank account a boost, from choosing a rewards credit card to investing, changing jobs, or gaining a new skill – we'll look at some of the ways you increase your income below.
If you're struggling to make your money go further, and you've been hit with an unexpected expense, payday loans online can help in an emergency – with a fast approval process and money in your account within days.
1. Cashback sites
If you're looking to make a little bit of money on your purchases this year, using a cashback site could be advantageous to you. Becoming a member of a cashback site means that when you purchase a product or service through that website, you are given a percentage of the money earned via the website's affiliate links. This allows you to buy online anything from broadband to car insurance and you'll be rewarded with a sum of money being paid into your account.
The cash will appear in your bank anywhere from one to three months from when you made the purchase, so it may not be the best idea if you're looking for a quick fix, however, if you use them regularly and allow them to build up, you'll end up with a healthy sum of money.
2. Reward Credit Cards
Choosing to apply for a reward credit card means that you can make money by spending on essential items. There are many types of reward credit cards to choose from, but they all offer you a percentage of what you spend back – whether that is straight back into your account or subtracted from the bill you receive every month. You will earn more cashback depending on how much you spend but be sure that you're meeting the repayments every month! You can compare these cards online to find the best option for you.

3. Switch Bank Accounts
Switching to a different bank is a great way of earning a little bit of extra cash. Most banks offer rewards for new customers, whether that's a cash bonus or vouchers. You may think that this is a lot of effort to go to for a cash reward – but it couldn't be easier! The switching service that a lot of banks use means that it takes just a week to make the swap. You can research various bank accounts and the perks they have to offer online, and simply choose which looks best for you.
4. Invest
Investing your savings has never been easier, with digital investment platforms making it an accessible and easy way to make money. Whilst there is always a risk with investing that you may stand to lose a sum of money, investing in the right places means you can give your savings the chance to grow, without having to do anything. Although safe investment tends to mean that you have to be in it for the long-term, this means you're more likely to make a return. So, if you're looking to add to your retirement fund, or save for a property, you could consider investing your money.
5. Apply for Promotions
If you enjoy your job, and you've been working with the same company for over a year, applying for a promotion could be just what you need to increase your income. Look for an opening within your company, or chat with a manager to see if there is any way you could work your way up the ladder, and to a more prominent position. If you are good at your job, and you're a loyal member of staff, a promotion should be well within your reach, all you must do is take a chance!
Similarly, if you have been receiving the same wage for a while, and your income is not stretching as far as it used to, asking for a pay increase could be useful. If you're a valued employee, it is well within your rights to ask – the worst that can happen is that your employers don't agree. Trying to make changes where you can is important when it comes to increasing income.
6. Turn Hobbies into Jobs
A lot of us have side jobs along with our full-time jobs now as a way of making more money. It is beneficial if you have a hobby that you enjoy that others can benefit from and pay for. For example, if you enjoy photography, why not start a blog, or take steps to become an event photographer in your local area. If you enjoy the beauty, you could take a beauty course and start your own business in your own time, from the comfort of your home. You must choose a hobby that you enjoy so that your second job doesn't become monotonous.
7. Learn a New Skill
If you don't have a hobby that you could turn into a job on the side, you could learn a new skill to get you to a better position either within your current job or help you towards a new one. There is a variety of courses online to choose from depending on the area of work you're in.
If you're ready for a new challenge and have a career path in mind that is going to pay you a higher income, you could take a course that will help you to be successful and allow you to stand out in the application process. Gaining a certificate or qualification that you can put on your CV is a way of boosting your credentials and getting you to where you want to be financially.
https://www.strategydriven.com/wp-content/uploads/pexels-pixabay-128867.jpg
800
1200
StrategyDriven
https://www.strategydriven.com/wp-content/uploads/SDELogo5-300x70-300x70.png
StrategyDriven
2022-06-25 19:00:04
2022-06-25 15:50:33
7 Best Financial Ideas To Make Money In 2022