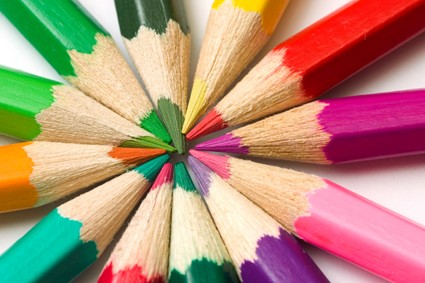 Something is not right… performance seems okay but the organization is not moving forward, not learning, not developing, as it should. The spark of innovation, the passionate drive to excel is gone from the leadership team and workforce. Sales may be stagnate or declining. Or perhaps asset experience one too many failures to be considered normal.[wcm_restrict plans="47729, 25542, 25653″]
Whatever the circumstance, executives and managers often find it difficult to isolate the cause of stagnate or diminished performance to any reasonable degree. They recognize, however, the need to identify and eliminate the underlying, deep-rooted issues so to ensure continuity of operations and viability of their organization. With limited time, financial, and personnel resources, how can these hard to identify issues be surfaced and addressed?
Combination Assessments
Employing a combination of horizontal and vertical self assessment approaches within a single evaluation enables problem isolation and deep insight gathering. (See StrategyDriven Business Performance Assessment Program articles, The Horizontal Cut Approach and The Vertical Slice Assessment Approach) While somewhat more resource intensive than a normal business performance assessment, combination assessments increase the likelihood of problem identification over performance of one or a series of vertical assessments and greater insight gathering over performance of a single horizontal assessment.
Performing Combination Assessments
Combination assessments are performed in a manner that first isolates an issue and then performs a deep dive evaluation to identify its root causes.
Issue isolation begins with a series of increasingly deeper horizontal assessments, each more narrowly focused than the preceding evaluations. The series of horizontal assessments often include:
Review of organizational performance measures individually and in groups to identify performance issues (programmatic performance) or areas (work groups)
Review of underlying data reports providing greater insight into the specific drivers of reflected performance with a focus on identifying programs and work groups involved
Selected ad hoc data analytics to further isolate the programmatic or organizational areas involved
Once the series of horizontal reviews has isolated an issue to a particular program or work group, a vertical self assessment should be performed to obtain insight to the underlying causes of the issue.
Combination Assessment Applicability
Combination assessments should be used in the following circumstances:
Stagnate performance is exhibited broadly across the organization
Stable performance improvement exhibited at rates less than that of the industry average
Apparently random, unrelated asset failures at a rate that is somewhat higher than normal
Appearance of a new, higher level of adverse condition performance (e.g. sustained higher rate of attrition over past periods)
Executive/Manager gut feel or intuition of an issue but without a specific focus area
[/wcm_restrict][wcm_nonmember plans="47729, 25542, 25653″]
---
Hi there! Gain access to this article with a StrategyDriven Insights Library – Total Access subscription or buy access to the article itself.
Subscribe to the StrategyDriven Insights Library

Sign-up now for your StrategyDriven Insights Library – Total Access subscription for as low as $15 / month (paid annually).

Not sure? Click here to learn more.

Buy the Article

Don't need a subscription? Buy access to Business Performance Assessment Program – Combination Assessments for just $2!
[/wcm_nonmember]
---
About the Author

Nathan Ives is a StrategyDriven Principal and Host of the StrategyDriven Podcast. For over twenty years, he has served as trusted advisor to executives and managers at dozens of Fortune 500 and smaller companies in the areas of management effectiveness, organizational development, and process improvement. To read Nathan's complete biography, click here.
https://www.strategydriven.com/wp-content/uploads/ComboAssessments.jpg
283
425
Nathan Ives
https://www.strategydriven.com/wp-content/uploads/SDELogo5-300x70-300x70.png
Nathan Ives
2014-03-11 06:38:52
2018-12-16 16:12:42
Business Performance Assessment Program – Combination Assessments