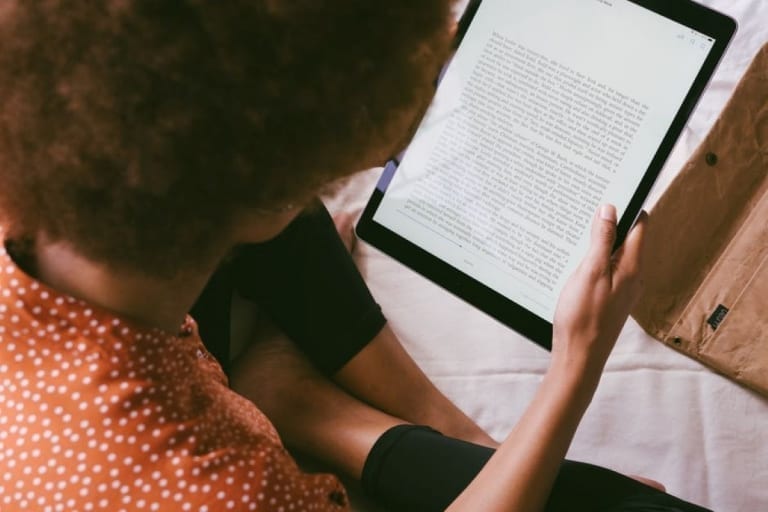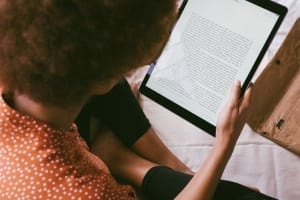 Each year, businesses in the United States waste about $8 billion managing paper alone. It's a shocking statistic, given the amount of lip service business owners around the country pay to innovation. The age of 3D printing has been around for a while, yet the vast majority of businesses are still stuck on technology invented millennia ago.
One of the primary uses of paper in businesses is for creating forms that help collect information. Businesses of all kinds need to gather statistics regarding their customers and input it in their database.
Unlike eForms, handwritten forms tend to complicate things. Not only do they get lost easily, but they also become skewed. Moreover, handwritten forms are very susceptible to damage. It's the reason more businesses are turning to electronic forms to gather and store information.
But what is an eForm? More importantly, how can electronic forms benefit your business? How do you make the transition from paper-based forms to eForms?
In this definitive guide, we give you eForm 101. Keep on reading to learn more.
What Is An Electronic Form?
An electronic form (eForm) refers to a computerized version of a form that's paper-based. In various industries, eForms play a significant role in helping a company achieve compliance. They also help provide customers with a record upon the completion of a job.
How can eForms Benefit Your Business?
Most of the processes in your businesses rely on forms. By choosing to use eForms, here are six benefits you stand to gain:
1. You Get To Eliminate Paper from the Start
Eforms are much more than electronic versions of paper forms. They effectively capture and integrate essential data with critical business systems that you can use to run your organization. By capturing and distributing data electronically from the beginning, you can streamline processes, cut costs, and boost efficiency.
2. They Enable Quick Release Of Essential Business Information
The biggest percentage of the information you need to run your business is often trapped on paper. If you can capture all that information and move it into your core business systems, it becomes easier to shorten cycle times and lower your operating costs.
3. Electronic Forms Improve Data Accuracy
Certain features surrounding eForm information such as auto drop-down lists and completion guides help in capturing data accurately. Electronic forms can effectively auto-populate fields based on previously entered data. Since there's no need to enter data manually from a paper form, there are hardly any data entry errors or losses.
4. Electronic Forms Make It Easy To Automate Workflow
Upon submission, eForms enable the implementation and automation of workflow depending on a company's business rules. Applications by your personnel can easily be sent to the relevant HR staff for review. Sales orders can be distributed to the manager for approval, while the finance manager can promptly receive credit applications to review and approve.
Implementing an automated workflow in your business increases speed and accountability.
5. Electronic Forms Are Easy To Design and Set Up
You don't need any programming skills to design, create, or publish eForm details. Currently, there's a myriad of eForms software solutions that provide helpful features like prebuilt field validation controls, drag, and drop, and group controls. These features ensure highly sophisticated layouts that have hassle-free design and implementation.
6. You Get to Realize a Quick Return on Investment
Electronic forms typically deliver a considerable ROI within months, depending on the number of forms you process in your business every month. Eforms can radically reduce form completion, processing, and correction costs. All other paper-related expenses like supplies, transportation, and storage are altogether eliminated.
Where Can You Use Electronic Forms In Your Business?
Regardless of the type of business you run, there are many areas where you can embrace eForm technology. Here are some of them:
Human Resources: You can use eForms for position changes, timesheets, vacation requests, and employee reviews.
Accounting: eForms are ideal for expense reports, purchase orders, mileage reimbursement, and capital expenditure reports.
Engineering Department: Use electronic forms for engineering change orders, defect tracking, and requests for product enhancement.
Manufacturing Department: In this department, electronic forms can help in employee training certification, survey forms, safety inspections, quality assurance, and document change requests.
Customer Service: eForms are perfect for survey forms, incident reports, customer service requests, and customer warranty requests.
Choosing the Right eForm Software
As mentioned earlier, there are lots of eForm builder software solutions for businesses of all types and sizes. To select the ideal one for your needs, consider the following factors:
Cost – If you operate a small business, a cloud-based solution is best for your business functions. That's because you won't need to worry about purchasing or maintaining hardware, and the cost of the software will depend on how many people use it. For a bigger business with particular security concerns, an onsite solution may make more sense.
Ease of Use – The primary goal of downloading an app is to simplify tasks. The last thing you want is a software solution that has a steep learning curve. Opt for a solution with a friendly and intuitive user interface, not a technical one that takes you ages to understand.
Customization – Every business is unique, so your forms will be unique. Veer away from software that locks you into specific templates and designs. Choose forms that allow you precisely as you visualize them.
Customer Support – Before choosing a form builder software solution, take a look at case studies and customer testimonials to get a good idea of what to expect. You can even call their technical or customer service contact to get an experience of how they handle their clients' issues. Generally, you want an assurance that you can easily reach customer service should the need arise, and that they won't abandon you as soon as you've purchased their software.
Time to Go Paperless
As more companies strive towards becoming entirely paperless, eForms are increasingly becoming the ideal choice for businesses around the globe. Not only does going electronic reduce costs associated with the printing, distribution and storage of paper, but it also improves workflow in your business.
Would you like to read more great content like this? Please keep visiting our blog.
https://www.strategydriven.com/wp-content/uploads/Eforms-101-Everything-You-Need-To-Know-About-eForms.jpeg
800
1200
StrategyDriven
https://www.strategydriven.com/wp-content/uploads/SDELogo5-300x70-300x70.png
StrategyDriven
2020-01-21 09:00:14
2020-01-21 19:10:11
Eforms 101: Everything You Need To Know About eForms